US Politics: How to win money trading on Donald Trump specials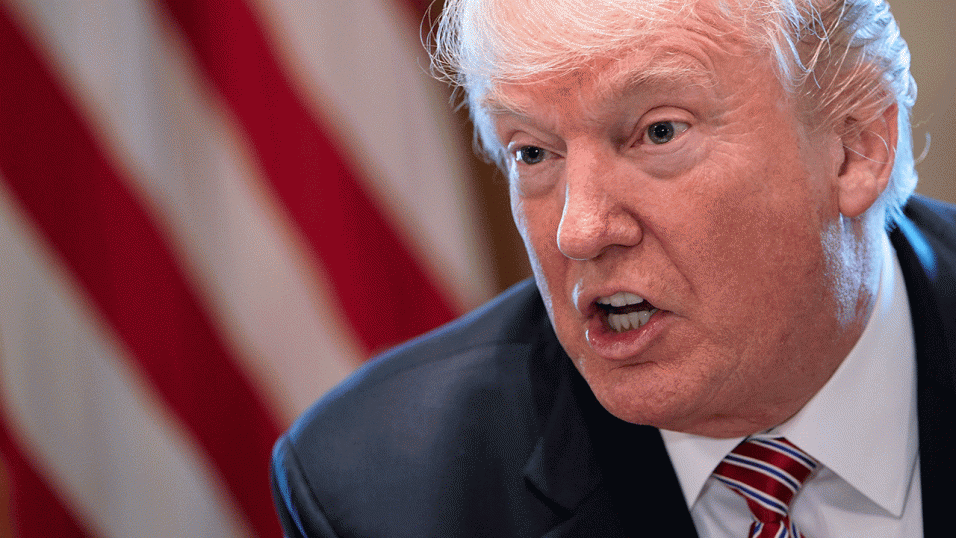 Donald Trump's chance of serving a full-term is receding
Never before has one politician sparked so many betting opportunities. Paul Krishnamurty explains how to get the best value and secure a profit by trading between Betfair's various Donald Trump related markets...
"Laying Trump at 3.211/5 for the presidency and 1.645/8 for the nomination are outstanding value opportunities. I'm not convinced he'll survive, let alone run again at the age of 74. If not, both bets win."
Betfair markets related to Donald Trump's future are kicking off again as FBI investigations into the US President and his closest allies intensifies. At odds of 1.635/8, the chance of him serving a full first-term in office has slipped to 61% from around 68%. At yesterday's low point, it was just 58%.
As ever with the Trump rollercoaster ride, this is an unprecedented scenario for political bettors. Never before has pricing up the chance of a president being removed from office been a priority. There is no formbook or scoreboard. Our judgement is reliant upon our own interpretation of a developing news story, stemming from mainstream media which is far from trusted by all. In these polarised times, that means we will draw very different conclusions.
Personally I'm a long-term sceptic of Trump's ability to survive and predicted these odds would start moving in last month's piece. Arrest or impeachment has seemed realistic from the outset and the likelihood is getting stronger.
However we Trump layers were famously humiliated in 2016 and there are plenty of bettors who think the Russia investigation is a rabbit hole. Thanks to this rare opportunity to hedge between political markets that are contingent upon one another, we can both win.

In effect, Trump's political future is a series of stand-alone events - an accumulator. In order to win a second term, he needs to survive a full-term, choose to run again and then win the Republican Nomination, then finally the general election. Any combination of none, some or all of those events is plausible.
By trading and hedging between these markets over the next year, we should be able to set up profitable positions ahead of 2020, for which markets will really liven up next summer, following declarations and with the first primary debates. Here's how some potential scenarios could pan out and thoughts on the best way to play them.
Scenario A: Trump either leaves early or loses in 2020
Short-term markets may be a great talking point - will he survive or even go this year - but as I've said consistently, these options do not bear comparison to betting on 2020. Laying him at 3.211/5 for the presidency and 1.68/13 for the nomination are outstanding value opportunities.
Remember, in order to merely get a crack at another term he must land the earlier bets. I'm not convinced he'll survive, let alone run again at the age of 74. If not, both bets win. If he is on the 2020 ballot, it will cost hardly anything if at all to close out the position. By primary season, he could be trailing would-be Democrat opponents by double-digits and be a big outsider, under pressure to retire. The ongoing 'Blue Wave' in special elections certainly points that way.
My plan is to simply run those positions for at least a year. For those who prefer to eliminate as much risk from the trade as possible or believe Trump will ride out the storm en route to a second term, here's the best way to do so.
Scenario B: Trump survives and runs in 2020
Whereas Trump layers are best advised to think long-term, backers should ignore that and focus on his immediate challenge. A bet now at 1.645/8 on him serving a full-term will be very profitable if he's still around in 18 months, as primary season kicks off. At that point, weigh the situation and, if he is indeed running, bank the profit from the survival bet and reinvest it all on the 2020 markets.
Again, this route is strongly fancied to pay better than 3.1511/5, perhaps even twice as much. I expect he'll face a primary challenge - not just due to strong opposition, but because the publicity is a gift to any would-be Republican rival. Even before facing a Democrat, perhaps as a big outsider, in the finale, the bank will have grown considerably from the first two bets.
Equally we could literally back each leg of the accumulator. To start, lay him to leave in 2018 at 10.09/1. Next on January 1st 2019, risk the entire stake and profit on laying 2019. If he makes 2020 and runs, reinvest on the nomination. If not, bank the earlier profits.
This year by year strategy is probably the best route, because Trump's situation could be very perilous by 2019. If the Democrats win the House, further investigation and impeachment proceedings could speed up so these markets will spike again. If you want to clarify any of these hedging strategy, feel free to ask any questions via Twitter.
Bet on the Trump Presidency here
Will Trump survive a full-term?
What year will Trump leave office?
2020 Republican Nominee
2020 US President

Follow Paul on Twitter and check out his website, Political Gambler.
Discover the latest articles
Read past articles