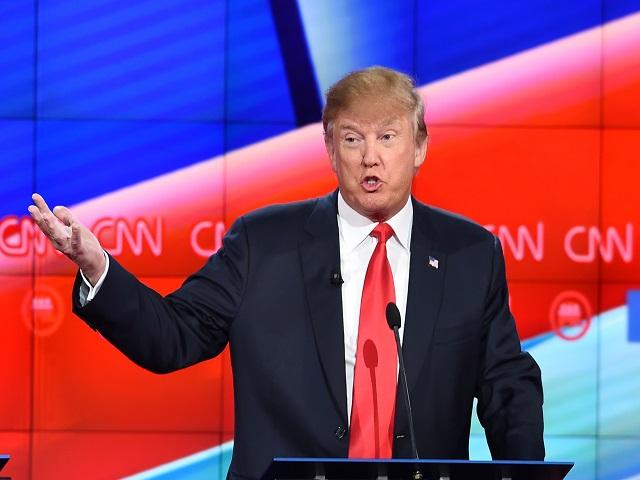 Donald Trump has an opportunity to take a big step towards the nomination this weekend
Ahead of another big weekend in the US Election process, Paul Krishnamurty looks forward to nine primaries and caucuses involving both parties...

"Trump is favourite in three of tonight's four contests, but at nothing like those ultra-short levels seen on Super Tuesday. That also reflects a cooling in the front-runners' wider market ratings over the past week."
Four days ago, Super Tuesday produced one of the most dramatic nights in the history of political betting, with two sub [1.03] chances going down as several results proved much closer than the polls or markets had suggested.
Therefore, it is perhaps no surprise to see short-odds money-buyers a little more reluctant to wade in ahead of tonight's four Republican contests. Donald Trump is favourite in three of them, but at nothing like those ultra-short levels seen on Super Tuesday. That also reflects a cooling in the front-runners' wider market ratings over the past week, as attacks on his character, business record and policies have amplified.
In two days since Mitt Romney launched an all-out assault on Trump, he has drifted from [1.3] to [1.54] in the Republican Nominee market, and [3.9] to [5.1] for Next President. That equates to a decline in probability from 77% to 65%, and 26% to 20% respectively.
Trump's best chance tonight is in the Louisiana Primary, for which he is rated a 92% chance at odds of [1.09]. Two polls putting him an average 19% ahead do not bode well for the rest. Failure to win this would send shockwaves through the Trump campaign and wider markets.
He is also favourite to win caucuses in Kentucky and Maine, trading for each at around [1.25] (80%).
In the latter, Trump can call on a rare endorsement from Governor Paul LePage. However, the market may be factoring in that Trump is faring less well in caucuses - which have lower turnout and are dominated by party activist types, rather than the band of political newcomers who are driving his bandwagon and turnout in open primaries.
In Maine, it is unclear who the principal danger is. My instinct is that John Kasich could be the one. He nearly pulled off an enormous shock in neighbouring Vermont on Tuesday and was rated the resounding winner of Thursday's Fox News debate by Frank Luntz's focus group. Indeed, I wrote earlier today how Kasich could yet find a route to become President.
There has only been one poll for Kentucky, showing Trump 13% up on Marco Rubio, conducted over a week ago. Given everything that has happened since, it is hard to place too much store in it. Plus, after Cruz's victories in the Alaska and Iowa caucuses, it would be dangerous to rule him out in a Southern caucus.
Cruz is hot favourite to win the other caucus, in Kansas, at odds around [1.54] (63%). A good night here is essential for Cruz to maintain his position as Trump's main challenger. He too had a decent debate on Thursday, and even some of his most vocal critics are beginning to come round to the idea that the party establishment may have to unite around Cruz in order to stop Trump.
There is also one Republican primary on Sunday, in Puerto Rico. Here, Marco Rubio is rated red-hot favourite to win his second race at around [1.2] (83%), adding to that desperately needed breakthrough in Minnesota.
There are four races on the Democrat side this weekend, three of which look prime territory for Bernie Sanders. His operation also seems better suited to caucuses, making him hot favourite to win Kansas, Nebraska and, on Sunday, Maine. Weak liquidity in these markets make it hard to gauge a precise rating, but Sanders is unlikely to be available at less than 75% for any of them.
The Louisiana Primary is even more one-sided, this time for Hillary Clinton. She is available to lay at the minimum odds of [1.01], and very hard to make any sort of case against. However as with all these favourites, we must remember a fundamental lesson. Both Super Tuesday and historical evidence shows that primary betting is prime for shock results. Take care before steaming in!

Follow me on Twitter @paulmotty and at my website Political Gambler

***

For the latest on the US Election and all of our other politics markets, check out the new, improved Betfair Predicts, which forecasts outcomes based on the very latest Exchange data...