US Election Odds: The key swing states that will decide the election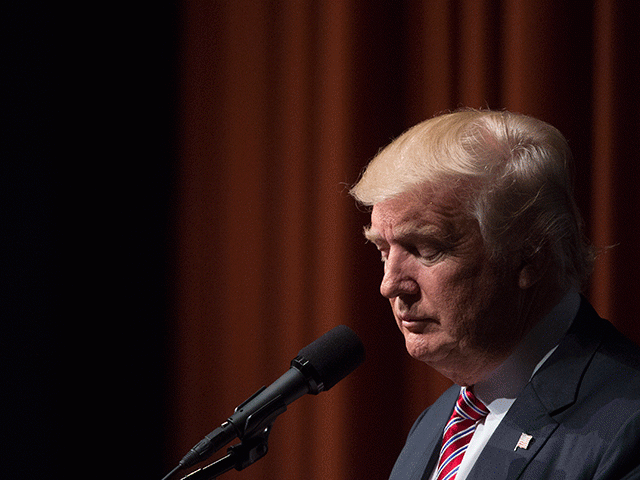 Donald Trump realistically needs to win Pennsylvania to have any chance of the Presidency
Betfair are offering odds on both the Exchange and Sportsbook about all fifty states. Paul Krishnamurty weighs up 15 that are expected to ultimately prove decisive in the Electoral College...

"Pennsylvania is probably the most important in this year's election, as demonstrated by the stream of recent rallies hosted by Trump on the Republican side and both Obamas for the Democrats...defeat here would spell big trouble for Clinton, as these 20 electoral college votes are part of her most straightforward route to 270."
OHIO
Electoral College Votes: 18
Latest Live Odds
Realclearpolitics poll average
The Buckeye State is often referred to as America's ultimate bellweather, based on the fact it has picked every president since 1960. Both parties will throw huge campaign resources in pursuit of these 18 electoral college votes - down two from 2012. It is particularly important for Republicans, who have never won the presidency without it.
It is certainly an essential component Trump's route to the 270 electoral college votes required to win. His message about reversing economic decline most resonates in the Rust Belt, and Ohio's higher percentage of white voters favours him more than in neighbouring Michigan or Pennsylvania. In contrast while Democrats will try equally hard, Ohio is not an essential target as Clinton has various realistic alternative routes to 270.
Indeed, Ohio's importance may be overstated this year. The clearest division between Trump and Clinton supporters is race but in contrast to numerous key states, the minority population here is falling. That partly explains why his poll numbers here often defy national trends.
One potential negative for Trump, however, is popular Republican Governor John Kasich's failure to endorse him. Ground game is critical here in order to maximise the vote and it is reported that Trump must do without the help of Kasich's dual-election winning team.

FLORIDA
Electoral College Votes: 29
Latest Live Odds
Realclearpolitics poll average
The Sunshine State probably garners more international attention than any in US elections, particularly since the 'hanging chads' debacle in 2000 handed the presidency to George W Bush. With 29 electoral college votes up for grabs and a tight partisan split, it is always pivotal to the result.
It is another state that the Republicans simply have to win to maintain any realistic chance but, theoretically at least, the Democrats could still afford to lose. Obama only beat Romney by 1% in 2012 - compared to 4% nationwide - making it their most vulnerable defence.
This year's race is particularly hard to predict, given the Trump factor. On one hand the GOP nominee, who owns several famous properties in the state, should thrive amongst the large numbers of older, white voters and thrashed Florida Senator Marco Rubio here in the primaries.
On the other, his toxicity among Hispanic voters could prove costly. If they register in much larger numbers this time - a trend seen in numerous states, presumably in response to Trump - it could decisively change the maths in Clinton's favour.
Plus whereas Republicans tend to do better among voters of Cuban descent, the emerging news story that Trump violated the US embargo against the Castro regime could be a gamechanger. Rubio is demanding answers and could come under pressure to un-endorse his party's candidate.

PENNSYLVANIA
Electoral College Votes: 20
Latest Live Odds
Realclearpolitics poll average
The Keystone State is probably the most important in this year's election, as demonstrated by the stream of recent rallies hosted by Trump on the Republican side and both Obamas for the Democrats.
While Trump has never been short of doubters on his own side, he had one strong argument. That he alone had the potential to win struggling rust-belt states with his 'Make America Great Again' theme, thus redrawing the electoral college map. No Republican has won here since George H W Bush in 1988.
It is certainly true that defeat here would spell big trouble for Clinton, as these 20 electoral college votes are part of her most straightforward route to 270 - which removes the need for traditional toss-ups like Florida and Ohio. For all Trump's hype though, she has consistently led polls and, following the first TV debate, opened up leads of 9 and 10%.

WISCONSIN
Electoral College Votes: 10
Latest Live Odds
Realclearpolitics poll average
Though only offering ten electoral college votes, the Badger State is one of the most important. Along with Pennsylvania, it is probably the most vulnerable in Clinton's firewall.
The bad news for Trump is that no Republican has won it since Ronald Reagan in 1984. Four years ago, one would have thought they had the dream ticket with popular Congressman Paul Ryan running as Romney's VP, yet they still lost by 7% to Obama/Biden.
The Wisconsin electorate is particularly active and politicised, following years of conflict between GOP Governor Scott Walker and the labor unions. That didn't work out well for Trump in the primaries as, unlike elsewhere, prominent Conservatives such as Charlie Sykes were determined to scrutinise the New Yorker's ideological credentials.
The result was a series of media disasters and a thumping defeat to Ted Cruz at a time when the presumptive nominee should have been cruising to victories. He'll need to do significantly better in Conservative strongholds such as Waukesha County.

NEW HAMPSHIRE
Electoral College Votes: 4
Latest Live Odds
Realclearpolitics poll average
Most famous for it's pivotal 'first in the nation' primary, NH is another key plank of Clinton's firewall. Polls consistently put her ahead but it is worth remembering that she lost this primary to Bernie Sanders, whereas victory on the GOP side propelled Trump towards the nomination, following defeat in the opening Iowa Caucus.
Voters are notoriously independent here, so it is no great surprise to see Gary Johnson's Libertarian candidacy faring well in the polls and the resilience of his support could prove decisive. There is also a very tight Senate race taking place, in which reluctant, wavering support for Trump from Republican Kelly Ayotte provides an interesting sub-plot.

COLORADO
Electoral College Votes: 9
Latest Live Odds
Realclearpolitics poll average
This state perfectly demonstrates the enormous task faced by any Republican pursuing the presidency nowadays, let alone a divisive candidate like Trump. Prior to Barack Obama, Colorado was reliably red, only voting Democrat once between 1964 and 2008. Now it seems almost naturally Democrat, forming a key part of the Clinton firewall.
Whereas Republicans invariably win Governorships in swing, 'purple' states, John Hickenlooper has been successful whilst pursuing a clearly liberal agenda - on gun control, marijuana, gay rights and immigration. A large, growing Hispanic population has altered the electoral maths in the Democrats' favour, especially against a divisive candidate like Trump.
This really isn't the ideal state for Trump. Not only must he overcome those systemic challenges, but the Republican revolt against him is stronger here than almost anywhere. It was Colorado delegates, most notably Kendal Unruh, that led the failed insurrection against Trump at the party convention.
VIRGINIA
Electoral College Votes: 13
Latest Live Odds
Realclearpolitics poll average
Another key state where demographic and cultural change has worked very much against Republicans during the Obama years. Prior to 2008, VA voted Republican every time since 1952, with the 1964 Democrat landslide against Barry Goldwater the sole exception. Yet Obama won decisively and most observers regard this as near-certain to go to Clinton.
The explanation is both demographic and political. Urbanisation has tended to favour the Democrats, while Republicans have lost support amongst both college-educated voters and minorities over the past decade. A more centrist Republican would still have a strong chance, but this does not look fertile territory for Trump.
A key factor in 2016 is Clinton's choice of running mate. Tim Kaine was formerly Governor here before going on to represent Virginia in the Senate. These 13 electoral college votes were doubtless prominent in her decision.

IOWA
Electoral College Votes: 6
Latest Live Odds
Realclearpolitics poll average
The Hawkeye State is widely regarded as Trump's best chance of claiming one of the swing states won by Obama. Overwhelmingly white, rural, including a large number of evangelicals, this population is much more conducive to his message than more diverse, urban states.
Another key reason for Trump polling better here than elsewhere is that, unlike many other states, he has the active support of the party establishment. Governor Terry Branstad was one of the first to endorse him and Senator Joni Ernst has stumped for him during the campaign.
One slight negative is that Trump lost the opening caucus here to Ted Cruz. That was due to a number of factors - alienating people by dodging the Fox News TV debate, Cruz's popularity with evangelicals, plus a poor ground game. Whereas the first two are now irrelevant, organisation will be important in November and on that score, he is way behind Clinton.

NEVADA
Electoral College Votes: 6
Latest Live Odds
Realclearpolitics poll average
These six electoral college votes will be among the most keenly contested as NV has picked every president since 1976. Polls have regularly pointed to a near dead-heat although there could be sampling issues here. Local political expert Jon Ralston has argued that Hispanics may be understated and registration numbers reinforce that theory.
Trump's Las Vegas casinos probably aid his image in the state and he certainly won a thumping victory in the primaries. However NV could turn out to be another place where his divisive language and policies prove costly.
At the last census, 20% of this state's population was Hispanic and that number is growing fast. In addition to that sizeable anti-Trump bloc, 6% are Mormon (much higher than average). Whereas Mormons broke decisively for co-religionist Romney in 2012, Trump has had enormous troubles trying to win over this community across the USA.

NORTH CAROLINA
Electoral College Votes: 15
Latest Live Odds
Realclearpolitics poll average
One of the key battlegrounds. Obama won in 2008 - becoming the first Democrat to do so since 1976 - but lost in 2012. If Clinton wins these 15 electoral college votes back, it becomes extremely hard to imagine her losing. No Republican has won without NC since 1956.
This is another state where cultural and demographic changes - such as urbanisation and a growing minority population - have altered the electoral maths towards the Democrats' favour. Early voting has already begun, since when the market has moved towards Clinton.
A couple of issues specific to NC may also help Clinton. Controversy about voter suppression, primarily affecting the substantial black population and other minority voters, has raged ever since 2012 and that could significantly motivate Democrats to register and vote. It almost certainly explains the big rise in early voting, as people rush to avoid the risk of disenfranchisement.
Another divisive issue is the so-called 'Bathroom Bill', that restricted access to public facilities including toilets for transgenders. As a result, corporations, musicians, the NCCA and NBA boycotted the state.

MICHIGAN
Electoral College Votes: 16
Latest Live Odds
Realclearpolitics poll average
Michigan hasn't gone Republican since 1988 but if Trump is to pull off an upset, this must be a key target. Voter dissatisfaction could barely be higher after it emerged that the water supply in Flint was poisoned, and declining, deprived Michigan is open to Trump's critique that free trade deals are to blame for the loss of American manufacturing jobs.
Indeed, one of Trump's regular lines on the campaign trail is that "It used to be that cars were made in Flint and you couldn't drink the water in Mexico. Now the cars are made in Mexico and you can't drink the water in Flint". He certainly has more potential with this blue-collar electorate than recent GOP candidates.
The primary results bode well too, with Trump dealing a hammer blow to his rivals, while Clinton suffered a stunning loss to Bernie Sanders.
However for all those positive signals, there is no polling indication that Trump is seriously competitive and his outreach to the state's sizeable African American population has not gone well. Clinton remains firm favourite to win the 16 electoral college votes that will go a long way towards winning the presidency.

ARIZONA
Electoral College Votes: 11
Latest Live Odds
Realclearpolitics poll average
Given the fast growth in its Hispanic population, Democrats had been eyeing this reliably red state as a target for the next decade but, thanks to the toxicity of Trump, it may fall into the blue column much earlier than expected.
Immigration has defined the Grand Canyon state's recent politics. Sheriff Joe Arpaio has become a hero to the 'border control movement' that makes up Trump's base and, along with Governor Jan Brewer, was one of the first to endorse Trump.
However on the other side of the ledger, Trump's anti-immigrant rhetoric has made many enemies, including sitting Republican Senator Jeff Flake. He is one of the 6% of Arizonians that are Mormons - a group that voted overwhelmingly for Mitt Romney but have enormous reservations about this GOP nominee.
Like many states with significant Latino populations, there is potential for polls (already more or less tied) to be blindsided by a big increase in registration.

GEORGIA
Electoral College Votes: 16
Latest Live Odds
Realclearpolitics poll average
Given the particular nature of this century's weakest Republican candidate, GA could potentially produce a massive upset. Democrats haven't won it since 1992 and even Obama lost by substantial 5 and 8% margins.
However Georgia is undergoing the kind of demographic and cultural change that has swung Virginia and North Carolina away from red to blue. The minority population is growing fast - with whites falling from 63% in 2000 to today's 54%. A changing economy is driving urbanisation, creating more high-skilled jobs and encouraging migration from other parts of the country.
Georgia is often mentioned as at least a swing state of the future. However in order to win in 2016, Clinton will need to get these new Georgians registered. A toxic opponent like Trump could help in that regard, but her brief summer poll lead has apparently reversed. If Clinton wins here, we are looking at a huge landslide.

TEXAS
Electoral College Votes: 38
Latest Live Odds
Realclearpolitics poll average
It will seem incredible to anyone with even a passing interest in recent US politics, but Texas is apparently in play. Were she to pull off a massive upset, Clinton would be the first Democrat to win since Jimmy Carter in 1976. Even Obama lost by 12 and 16% in his two nationwide victories.
Yet polls have pointed towards a much closer race this time, with Trump's lead regularly in single digits and Clinton even leading on one occasion. Notably, she has also the endorsement of big newspapers such as the Houston Chronicle and Dallas Morning News. The latter hadn't endorsed a Democrat in over 75 years.
Trump's problem again stems from his hardline immigration policies in a state including a large, growing number of Hispanics, who could prove to be understated in polls if turning out on a much bigger scale than the past.

MINNESOTA
Electoral College Votes: 10
Latest Live Odds
Realclearpolitics poll average
It seems unimaginable from a historical perspective but a single tied Gravis poll has moved Minnesota into RealClearPolitics list of toss-up states. Only Washington DC has a longer Democrat winning streak, and even Ronald Reagan couldn't win here during the 1980s!
Rare testament, perhaps, to Trump's long-stated argument that he can redraw the electoral map like no other Republican. Alternatively it could be simply be because, with very little attention paid to the North Star State, a rogue poll has been overstated. It should also be noted that it was taken during Clinton's worst spell.

***

***

Follow Paul on Twitter and check out his website, Political Gambler.
Discover the latest articles