US Election: Donald Trump price dips under 2/1 for the first time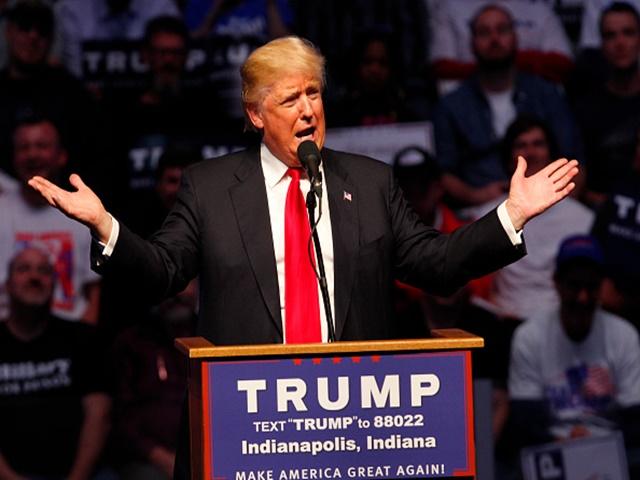 Donald Trump now trades at 2.98 to become the next President
Donald Trump is now trading at lower than 3.02/1 on the Betfair Exchange to become President in November - his shortest price yet - with stricken Hillary Clinton drifting out to bigger than 1.68/13...
US Presidential Election odds, Betfair Exchange

Hillary Clinton - 1.635/8
Donald Trump - 2.982/1
Joe Biden - 46.045/1
Bernie Sanders - 48.047/1
Tim Kaine - 160.0159/1
Gary Johnson - 500.0499/1

Odds correct as of 15:30 on September 15

The latest price moves have come in the wake of Clinton taking time out of her campaign to recover from a bout of pneumonia as well as positive polling for Trump in Ohio.
The Democratic candidate has been matched as low as 1.261/4 in the market, but her price has been gradually creeping up over the summer, as the investigation into her use of private e-mail has rumbled on - more on which from Paul Krishnamurty. Trump, meanwhile, was trading at around the 4.57/2 mark at the start of July, but the price has been nibbled away in recent weeks, down to the current 2.982/1.
Interestingly, Betfair customers have also been placing bets on non-runners such as Bernie Sanders and Joe Biden, who was matched at 1000.0 in July, and is now as short as 46.045/1.
Naomi Totten, Spokesperson for Betfair, said: "There is now £38.5m traded on the Next President market which is nearly ten times the amount that had been traded on the same market, eight weeks prior to the 2012 Presidential Election. The difference with this election is that the race is seemingly still relatively open, with confidence in both party nominees exceptionally low.
"By this point, the market should theoretically be a two-horse race and the percentage likelihood for each candidate should equal 100%. But with Joe Biden, Bernie Sanders and Tim Kaine still attracting support in the market, there is clearly a feeling among bettors that anything could happen between now and November 6th."