Donald Trump Impeachment Betting: Betfair markets spike after Pelosi announces investigation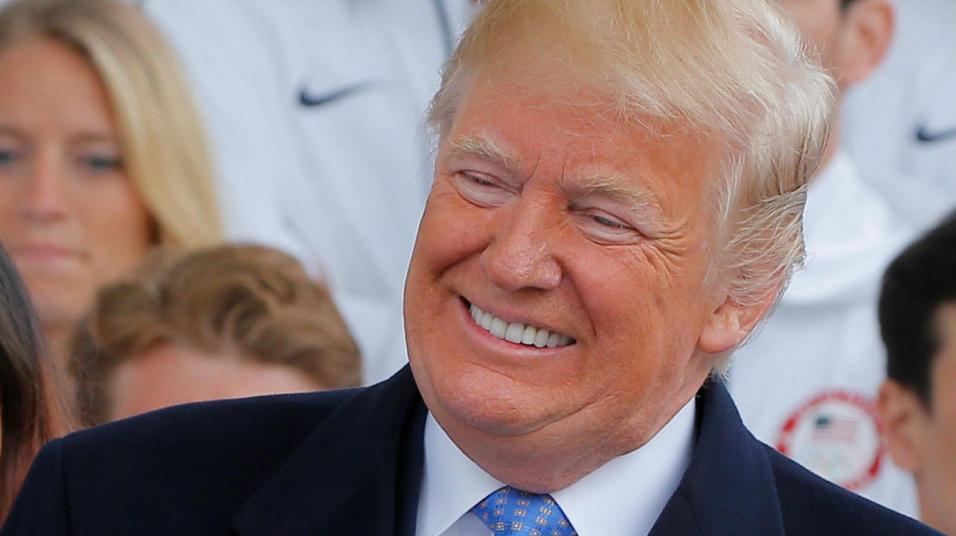 Will Nancy Pelosi wipe the smile off Donald Trump's face?
As the odds about Donald Trump being impeached crash, Paul Krishnamurty is standing by his long-term predictions...
"Now they've fired the starting gun... Democrats have no incentive whatsoever to hold back."
After months, even years of speculation, Democrats have stepped up. Speaker Nancy Pelosi confirmed last night that the House of Representatives will begin a formal impeachment investigation into Donald Trump.
The times have found us. The actions taken to date by the President have seriously violated the Constitution. It is for this reason that the House of Representatives is moving forward with an official impeachment inquiry. pic.twitter.com/cHq7zgKJ1g

? Nancy Pelosi (@SpeakerPelosi) September 24, 2019
Impeachment odds crash to odds-on
Betfair markets duly reacted in dramatic fashion. From a high of 6.611/2 and around 4.03/1 yesterday morning, 'Yes' in our Trump Impeachment market was backed into 1.68/13. It has since drifted back to 2.1411/10.
The importance of reading the rules of this bet cannot be overstated. We are betting on whether a single article of impeachment will pass in the House during his first term. We are not betting on him to be removed from office. If you like that bet, 5.04/1 is available about him leaving office before the end of his first term.
What happens next?
The next stage of the process is formal investigation, into the new allegations that Trump pressured Ukraine to release dirt on his Democrat rival Joe Biden. That will go alongside into the plethora of criminal and congressional investigations that I've reported over several years.
At some stage - I'm guessing in a few months - they must choose whether to put forward any articles to vote on. If and when that vote happens, 218 out of 435 House Representatives must support it. If that passes, Trump goes forward to a trial in the Senate. To convict and remove him from office would require two-thirds of Senators.
Having gradually built up a position on 'Yes' at an average around 5.04/1, I did take the opportunity to cash out a third of it and go 'all green' when it hit 1.68/13 last night. To be crystal clear - that was about taking some cash out of a winning trade, not because I want to bet against impeachment. Far from it.
Democrats are building a stack of charges
I always thought the Democrats would impeach, regardless of these new Ukraine revelations. That the various investigations would bear fruit - they already have, as anyone who has read the multiple cases of obstruction of justice laid out in the Mueller Report.
Getting that fruit is proving frustrating, as the White House have stonewalled. Ten months after taking control of the House, Democrats are only just beginning to get the public testimonies they need. I have long thought that getting Trump's bank records, especially Deutsche Bank, would provide the ultimate smoking gun.
The weakness of the Russia investigation was that not enough voters either care or are engaged. It is in the past. If true, the Ukraine scandal will show Trump repeating the same crimes - colluding with a foreign power to get dirt on opponents - for a future election.
It is too early to draw conclusions or assume guilt. The investigation has just started. What we know already is that the whistleblower - whose month-old complaint was deemed 'urgent' by Trump's own Inspector General - wants to testify.
We have been informed by the whistleblower's counsel that their client would like to speak to our committee and has requested guidance from the Acting DNI as to how to do so.

We're in touch with counsel and look forward to the whistleblower's testimony as soon as this week.

? Adam Schiff (@RepAdamSchiff) September 24, 2019
It is understandable that Pelosi would be wary of alienating an electorate that, on the whole, doesn't want impeachment. It could hurt them in recently converted red districts. Now they've fired the starting gun, however, Democrats have no incentive whatsoever to hold back. If they fail to vote for it, Trump will make hay with claims of being the victim of a partisan witch-hunt.
Democrats should have the numbers
The numbers will not be a problem. There are 235 Democrats in the House and 169 were calling for this inquiry even before Pelosi's backing. They only need 218 and at least one Republican, Justin Amash, is on side.
Don't expect a quick resolution. Democrats would love 2020 to be all about Trump on trial - to get a generally disengaged electorate to notice the mass of wrongdoing. To make Trump's campaign defensive, set against a news cycle dominated by his high crimes and misdemeanours. The unarguable truth of the Trump age is that he monopolises the news agenda. What helped in 2016 is utterly ruinous now.
Amongst the usual slew of grim approval polls, a new survey showed 69% of Americans personally dislike their president. The highest ever score for a past president was merely 42% - George W Bush in the immediate aftermath of Hurricane Katrina.
I feel vindicated by these events and trends and am not changing long-term predictions. Taking on Trump for 2020 is a no-brainer. As explained following the best Democrat mid-term result since Watergate, the polling and turnout trends are dire for this particular incumbent.

Granted, right now he seems rock-solid with Republicans and his primary challengers aren't cutting through. Nevertheless GOP power-brokers are not fools. They can read polls and will not want to back a loser - especially one whose unique toxicity imperils their control of the Senate.
I doubt he's even considered it, but Trump could still be talked out of running in 2020. If he loses, the rest of his life will be spent in the courts, or prison. Nixon resigned so he could receive a pardon from his former vice-president.
If not Trump, then who would head the GOP ticket? VP Mike Pence, obviously, is in pole position. In any primary, Nikki Haley would start a red-hot favourite. It would be no surprise to see Marco Rubio step back into the fray, or Ben Sasse run a prominent campaign.
Bet on the Trump Presidency here
Will Trump be impeached by the House of Representatives during his first term?
Will Trump survive a full-term?
What year will Trump leave office?
2020 Democrat Nominee
2020 US President
Follow Paul on Twitter and check out his website, Political Gambler.
Read past articles