Hawk Eye on Pakistan v Australia First T20: Sixes don't appeal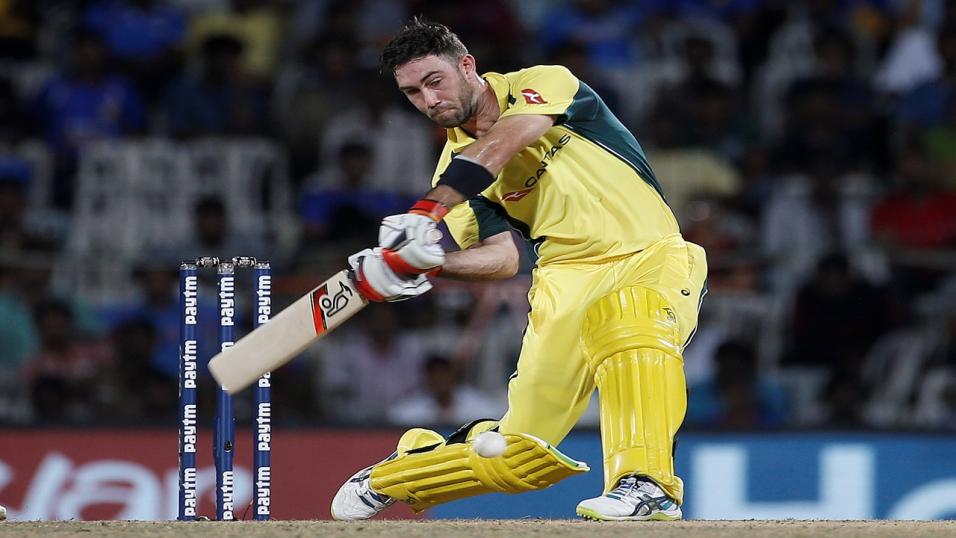 Maxwell shows his muscle - but don't expect a six-fest, says Ed
Ed Hawkins gets the database whirring to uncover a trend which suggests the maximums will not be flying through the Abu Dhabi night sky on Wednesday...
"The Aussies often need to big, muscular shots of a D'Arcy Short, Aaron Finch, Chris Lynn or Glenn Maxwell"
Pakistan v Australia
Wednesday 24 October 17:00
Batting could be like wading through treacle in the first Twenty20 international between Pakistan and Australia at the Sheikh Zayed Stadium on Wednesday.
Pakistan are more used to sticky feet than Australia. They grew up learning the game on slow, low and tacky wickets where spinners add to the gloop. Australians like the ball coming on fast and true, allowing to swing through the line without fear of a top edge or getting it off the bottom of the willow.
Australia could take time to adjust. That's one of the reasons - as well as Pakistan's string recent record in this format which has seen them installed as the world No 1 - that Australia are taken to struggle in game one.
The Aussies often need to big, muscular shots of a D'Arcy Short, Aaron Finch, Chris Lynn or Glenn Maxwell. They are all terrific, dangerous players. But playing their natural game might not be possible. Instead of going big, they might have to look for the twos and threes.
To that end then, the total sixes market interests us. Betfair Sportsbook go under 10/11 under 9.5 sixes and 4/5 over 9.5. With the likes of Babar Azam and Fakar Zaman capable of blitzing for Pakistan and the reputation of the Aussie beefs coming before them, the initial reaction may well be 'wouldn't fancy shorting that'.
Pakistan need Finch early
Short we must, though. For a start - and perhaps most significantly - sixes are not in huge supply at the venue. In 30 Twenty20 matches, the 9.5 mark would have been busted. That's a whopping edge in our favour.
In the last 12 months Pakistan average 5.1 sixes per match. Over the same period Australia average 6.6. These numbers, of course, put going under in danger. But we have to remember that the Australian hits, by and large, have come on much more conducive tracks.
What pulls things back in our favour on those statistics is the absence of Shoaib Malik. In the study period he has hit 18 sixes, which is second behind Zaman. Malik is not playing because he has arrived in Abu Dhabi only on the day of the game.
It sounds like amateur hour again by Pakistan who always have an ability to hit the self-destruct button just when they're going to achieve something notable (witness their witless tactics in trying to bowl out Australia in the first test in the fourth innings).
No matter. Malik's absence helps us because Pakistan's average is lower than the 5.1 without him. As for the Aussies, they are hugely reliant on Finch. He has hit 31 sixes in the last 12 months. Next best is Maxwell with 15. If Finch goes for a low score, then we're in business.
Overall, however, the odds seem wrong and under 9.5 should be shorter. We're happy to get involved.
Hawk-Eye P-L
2018 - points p-l: -1.2 (67 points staked)
2017 - points p-l: +5.29 (26 points staked)
Recommended bets