Hawk Eye on Pakistan v Australia First Test: Marsh can pass spin test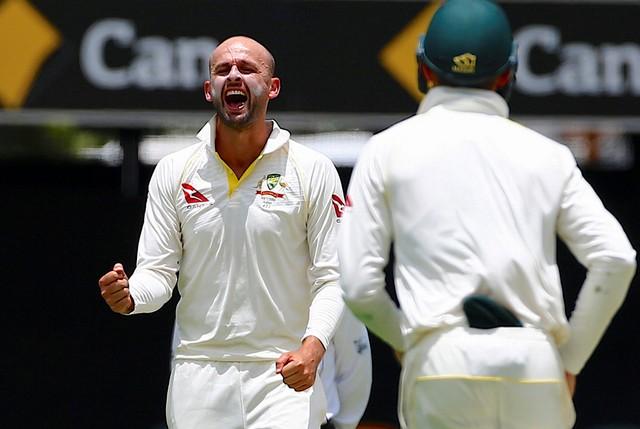 Lyon has good numbers
Ed Hawkins looks at the side markets with players adept at spin likely to do well in the first Test in Dubai from Sunday
"In Asia in the last two years Lyon has copped three times out of six with one dead heat"
Who will step up in absence of stars?
When trying to find a winner between Pakistan and Australia in the first Test, it probably helps punters make up their mind that Steve Smith, captain and former world No 1 batsman, and David Warner are absent.
But it is not a huge help, for number crunchers, when those two are missing. Much of the data is irrelevant. We know, for example, that Smith is a fair favourite for top Australia runscorer at prices of around 7/2. But what we don't know is who should be jolly when he's not there because there is no data for scores the runs when he's not.
Well, there has been one game but that's too short a study to be worthy of consideration. Shaun Marsh gets top billing at 7/2. We suspect he is the correct favourite. But in his Test career, given how often he wins this market, he should be almost twice that. What we can't judge is how many times he would have won without Smith getting in the way.
Marsh is Australia's best player of spin, which is not insignificant. He averages (not including not outs) 27.7 runs per innings against spin in Asia. From the table below, Marsh should be capable of outscoring his team-mates. He has little to beat. Aaron Finch and Travis Head are yet to be tested. Head had a decent record on the A tour to India but his foibles against tweak are well known.
Averages against spin in Asia (not including not outs)
Shaun Marsh 27.7
Tim Paine 25.5
Matt Renshaw 21.3
Mitchell Marsh 19.7
Usman Khawaja 8.7
Over a two-Test series we would expect Shaun Marsh's advantage to pay dividends. So that could mean the 3/1 that he top scores overall is worth an interest, at least on the grounds that Khawaja is a terrible joint-favourite at 3/1. A saver on Paine at 12/1 is not the dumbest thing in the world.
Lyon should roar
With Josh Hazlewood and Pat Cummins absent, one could be forgiven for thinking we have a similar problem on the top Australia bowler market. After all, they are responsible for 170 wickets in the last two years. But Nathan Lyon has taken 144. In other words, can anyone stop him?
He is 2/1 for top Australia bowler in the first-innings. In Asia in the last two years he has copped three times out of six with one dead heat. Value. With those numbers the even money that he finishes as top Australia series bowler at even money (also Sportsbook) is also worth keeping onside.
Mitchell Starc is a threat but it was encouraging for the purposes of these bets to hear he would try to support for the spinners rather than go all-out attack. Jon Holland is set to accompany Lyon in the spin department and he warmed up nicely against Pakistan A.
We recognise the possibility that he could trump our main man but we can't find any numbers to support that he is the wrong price.

Hawk-Eye P-L
2018 - points p-l: +2.95 (58 points staked)
2017 - points p-l: +5.29 (26 points staked)