US Presidential Election: Clinton backed in as FBI investigation comes to nothing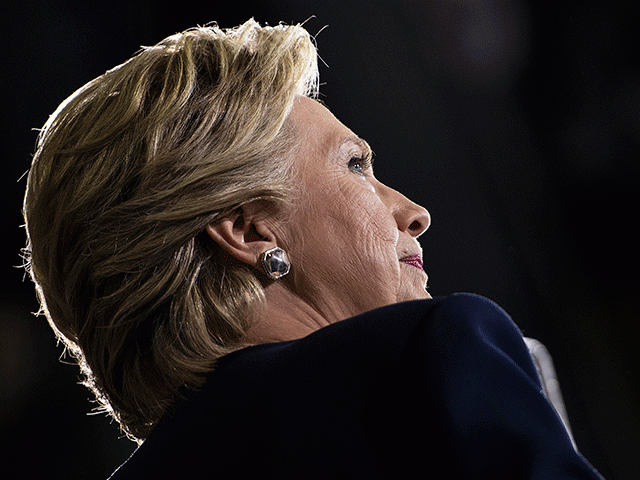 Hillary Clinton - next POTUS?
In our last Betfair Exchange update before polling day, it appears that confidence is growing in a Clinton win following the FBI's failure to find anything criminal in their latest investigation...
• Hillary Clinton now trading at 1.21/5 (83% chance)
• Donald Trump now trading at 5.85/1 (17% chance)
• £110m now traded on the Betfair Exchange Next President market
• £10.5m traded in the final weekend before Election Day
Hillary Clinton's odds have shortened further on the Betfair Exchange to give her an 83% chance of becoming president after the FBI confirmed it had found no criminal wrongdoing from their re-opened investigation into her use of a private e-mail server.
Barry Orr, Spokesperson for Betfair, said: "With over £10m traded this weekend, momentum has been firmly behind Hillary Clinton and with more than 75% of all money traded backing Clinton. In response to the FBI's statement the Democrat is now trading at 1.21/5, giving her an 83% chance of being elected. Barack Obama was trading at 1.3130/100 the day before Election Day in 2012 which implied around a 76% chance of him becoming President.
"In the State Voting markets the Republicans continue to gain ground in the markets for Arizona, Iowa and Ohio but Donald Trump's odds of becoming president continue to slide, with the Republican Nominee now trading with just a 17% chance."
With more than £110m now traded on the Next President market, it stands a very good chance of breaking the all-time Betfair record of £127m set by the Brexit market in June.
Latest odds from the key states

Alaska
Democrats - 5.59/2 (18% chance)
Republicans - 1.211/5 (82% chance)
Arizona
Democrats - 2.9215/8 (34% chance)
Republicans - 1.4640/85 (66% chance)
Colorado
Democrats - 1.232/9 (81% chance)
Republican - 4.84/1 (19% chance)
Florida
Democrats - 1.434/9 (62% chance)
Republicans - 3.211/5 (38% chance)
Iowa
Democrats - 3.711/4 (27% chance)
Republican - 1.330/100 (73% chance)
Michigan
Democrats - 1.211/5 (83% chance)
Republican - 5.59/2 (17% chance)
Nevada
Democrats - 1.251/4 (80% chance)
Republican - 4.84/1 (20% chance)
New Hampshire
Democrats - 1.42/5 (71% chance)
Republican - 3.412/5 (29% chance)
North Carolina
Democrats - 1.855/6 (54% chance)
Republicans - 2.0811/10 (46% chance)
Ohio
Democrats - 2.588/5 (39% chance)
Republican - 1.548/15 (61% chance)
Pennsylvania
Democrats - 1.241/4 (81% chance)
Republicans - 4.216/5 (19% chance)

Discover the latest articles