US Election: Front-runners expected to regain momentum in New York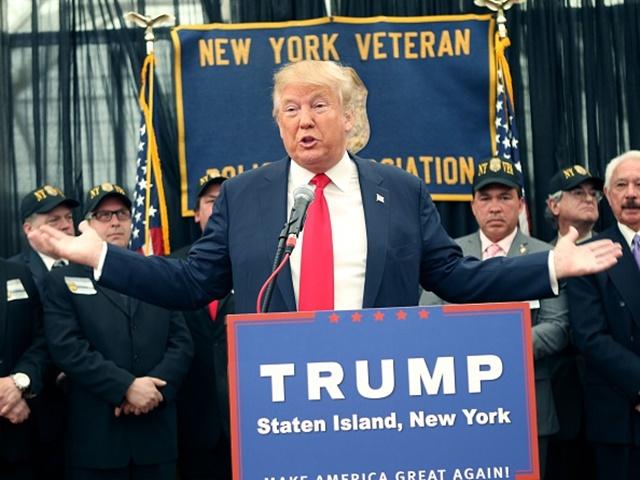 Donald Trump is expected to win on home territory
Ahead of the New York primaries, Paul Krishnamurty weighs the state of the Republican and Democrat races, along with how the Betfair markets see them...

"Perhaps, with Donald Trump and Bernie Sanders providing unique candidacies on either side, drawing new voters to the primaries, we should have realised this would be like no other year."
When the primaries began well over two months ago, few expected both Republican and Democrat races would still be exciting betting heats by the time the process reached New York.

Normally at this stage, the leading candidate is well on course to win a majority of delegates, and the latter primaries serve as a chance for the party to rubber-stamp their candidate ahead of the General Election. Yet ahead of tomorrow's valuable primary in the Empire State, both races are unsettled and both parties divided.

Perhaps, with Donald Trump and Bernie Sanders providing unique candidacies on either side, drawing new voters to the primaries, we should have realised this would be like no other year.

The former continues to hog most of the publicity, delegate leader and is favourite at 1.75/7 (equivalent to a 59% chance) to be the Republican Nominee, but Trump is no nearer uniting Republicans, with at least a third viewing him unfavourably.

Polling above 50% in New York, however, the celebrity billionaire is rated certain - punters are asking for the minimum odds of 1.011/100 - to win New York and reclaim some momentum after a bad few weeks.

From being rated 1.251/4 (80%) on March 1st, as the Super Tuesday results arrived, Trump drifted to around 2.35/4 (43%) following a heavy defeat in Wisconsin to his closest rival Ted Cruz. At that moment, the #NeverTrump movement appeared to be in the ascendancy, on course to block him at the party convention in July. via a contested or brokered convention.

A Contested Convention - which will occur if no candidate reaches the magic number of 1237 delegates - remains highly likely, rated at 1.282/7 (78%). Trump is expected to take most, or even all of New York's 95 delegates, but still may fall short. According to Fivethirtyeight's current expert projection, he will finish on 1174.

However, falling short of the target does not automatically mean Trump won't be the nominee - it just becomes harder. Our Brokered Convention market measures whether all of the candidates will fail to get 1237 on the first ballot - which most experts assume is Trump's only chance of winning. If short of 1237 automatic votes, the magic number could be reached with support from some of the 200-odd 'unbound' delegates, who will hold the balance of power in Cleveland.

Predicting how these unbound delegates will behave is extremely complex and probably depends on just how close to 1237 he gets. If that 1174 figure is accurate, Trump will need to win over 63 delegates - drawn from a pool of party members that largely distrust, even despise him.

Right now, that market has moved towards Trump with 'No' to all candidates failing on the first ballot trading at 1.758/11 (57%). Expect this market to fluctuate over the next three months, as Trump and Cruz swap different races and the delegate prediction moves.

While nowhere near as hard to predict, divisive or lively in betting terms, the Democrat race is also still alive. Though well ahead in delegates after sweeping the South, Hillary Clinton has failed to consolidate and has lost seven of the last eight primaries.

With all the momentum, Sanders isn't quitting and is talking about another open convention, where he would persuade the Democrat powerbrokers that hold the balance of power to switch sides from Clinton. Pulling off a massive upset in New York might go a long way to achieving that goal.

The market, however, isn't buying it. Clinton is a 1.111/9 (90%) chance to win the state for whom she was a Senator, and overwhelming likely at 1.132/15 (88%) to be the Democrat Nominee, and rock-solid favourite to be Next President at 1.444/9 (69%).

Despite her own favourability gap and lack of unified support among Democrats, punters regard her as a good thing to beat Trump in a November match-up. The chances of that match-up coming to pass are likely to increase tomorrow night in New York.

Follow me on Twitter @paulmotty and at my website Political Gambler

***

For the latest on the US Election and all of our other politics markets, check out the new, improved Betfair Predicts, which forecasts outcomes based on the very latest Exchange data...
Discover the latest articles