US Politics: Escalating legal drama can only spell bad news for Trump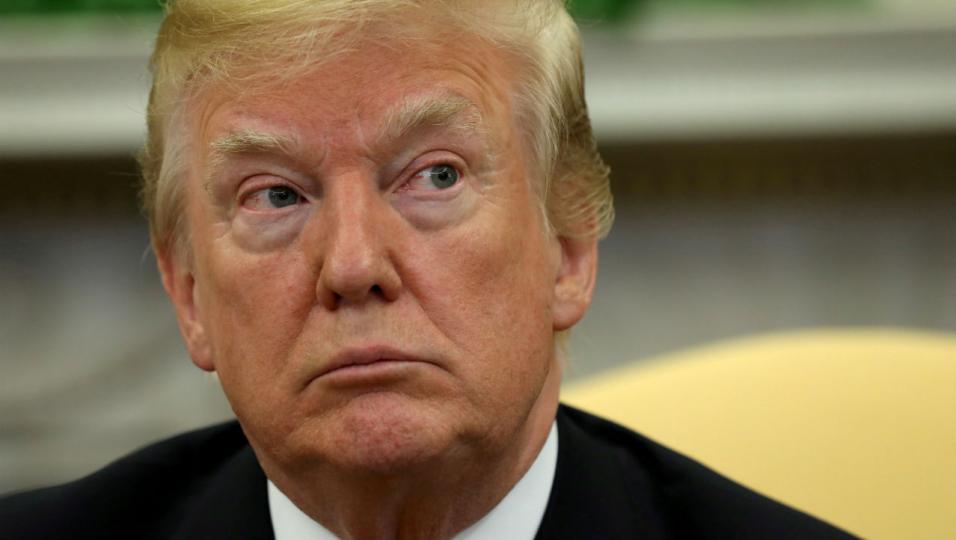 When it comes to Russia, Trump is on the wrong side of public opinion
As the Mueller investigation escalates, with the first significant trial starting tomorrow, Paul Krishnamurty predicts the result will be the premature retirement of President Trump...
"Drip by drip, this legal exposure will entrench the perception of a deeply corrupt president. Mueller may or may not directly target him but Trump will be damaged."
Back in April, I explained the unique opportunities to hedge between various different, yet related, markets regarding Donald Trump's future. While those odds have since shifted a little towards the president's favour, the angle still offers trading mileage and the most recent signals point towards more drama ahead.
A brief explanation of the hedging process
First, a broad recap of the hedging plan. On one side, we can lay Trump to win the 2020 Election at 2.588/5 and/or to be the Republican Nominee at 1.412/5. On the other we can lay him to leave office in 2018 at 13.012/1, back him to survive merely until 1/1/2020 at 1.251/4 or complete a full-term at 1.374/11. The latter price has just moved notably, drifting from 1.271/4.
Obviously, winning in 2020 depends on surviving and being the GOP candidate. By the time the primaries begin in January 2020, these survival targets will be either settled or all but settled.
If taking both sides of the position, the plan at that stage would be to reinvest the survival profits into either the nomination or presidency market. For clarification of this strategy, either check out these notes at the end of the earlier piece, or feel free to get in touch via Twitter. My call is that by early 2020, we will have the option to cash out for profit.
US opinion remains divided and entrenched
Considering how this presidency is literally a 24/7 rolling controversy, the stability of polls is remarkable. Trump's approval rating has improved slightly this year but remains firmly underwater, as it has since the 2016 primaries. If you expected good economic figures or the Helsinki summit would spark a shift in either direction, think again.
Public opinion remains fixed and divided. Last month an extraordinary 42% wanted Trump impeached - just 1% lower than wanted President Nixon impeached in 1974. For detailed evidence of America's fierce political divide, check out Yougov's latest extensive poll, covering attitudes towards foreign countries, particularly Russia, and a wide range of prominent political figures.
Manafort trial is about to capture the headlines
So what is coming down the tracks, and what effect if any could they have on public opinion? Well there is one surefire way of spotting a looming drama - follow Trump's tweets. Attacking Mueller and the 'Witch Hunt' has become a familiar theme as the investigation intensifies and last night the POTUS went on the rampage.
Is Robert Mueller ever going to release his conflicts of interest with respect to President Trump, including the fact that we had a very nasty & contentious business relationship, I turned him down to head the FBI (one day before appointment as S.C.) & Comey is his close friend..

? Donald J. Trump (@realDonaldTrump) July 29, 2018

We cannot know what particularly prompts each outburst but educated guessers will point to the legal peril facing prominent members of Trumpworld. Former campaign manager Paul Manafort's trial starts tomorrow, facing a penal jail sentence. His deputy Rick Gates will be a key witness and the accusations of prolific bank fraud, money laundering and tax evasion are explosive to say the least. This process will likely establish a backdrop of deep corruption, involving various Putin-backed Ukranian politicians.
Cohen investigation could be a nightmare for Trump
Then there's Michael Cohen. The FBI now have clearance to thoroughly investigate the tapes and documents seized when raiding Trump's former lawyer/fixer's office. In a key development, the Trump Org's Chief Financial Officer - whose relationship dates back to father Fred - has been subpoenaed to appear before the Grand Jury. Opponents expect, at least, long-hidden details of finances and tax returns to be revealed.
For his part, Cohen has evidently switched sides, teaming up with Clintonite lawyer Lanny Davis, sharing tapes that implicate the President and accusing him of being present at, and therefore lying about, the infamous Trump Tower meeting with Russians.
Cohen will either face ruinous charges or flip, although his credibility as a witness will inevitably be questioned. Like Manafort, the details may leave a damaging, corrupt impression without necessarily being a gamechanger. The case of Maria Butina, however, very well might.
Russian indictments could prove a gamechanger
If anyone doubts the determination of the Mueller investigation, consider the timing of recent indictments. Whilst Trump was meeting the Queen, anticipating blanket media coverage, Mueller ensured headlines were shared with detailed indictments of 12 named Russian agents for interfering with the 2016 election. The gauntlet was laid down to Trump, just days before his meeting with Putin.
Nobody expects those Russian agents to face trial on US soil but the Justice Department followed up with a hugely significant arrest. Maria Butina is in custody, charged with failing to register as a foreign agent. She is alleged to have infiltrated the NRA to gain influence with Republican politicians, on behalf of Russian oligarch backers.
To see why this could be different from all the other scandals to engulf Teflon Trump, check out that Yougov poll. Asked whether they'd heard about the Russian indictments, only 26% had heard a lot and 30% nothing at all. Among the critical Independent voters, 37% had heard nothing. Only 10% say they are not concerned about Russian interference but many more are either undecided or unaware.
A small majority (53/47) already believe Russia created fake news or hacked the DNC (54/45) to aid Trump. However among Independents, a small majority disagree. 39% of independents 'don't know' whether the Trump campaign acted improperly. The evidence already in the public domain strongly suggests the trials will prove both accusations beyond reasonable doubt.
Furthermore while Trump voters stayed loyal post-Helskinki, they are hardly embracing Putin and US public opinion towards their historic enemy remains negative. Asked which country was the greatest US foe, Russia came out top on 28%. Just 13% viewed Putin favourably, including only 14% of Republicans and 19% of independents.
Regarding Trump's judgements in relation to Russia, 51/35 say 'mostly bad', including 47/33 among Independents. 57%, including 40% of Republicans, say he has no influence over Putin. 34% believe the Russian president has 'Kompromat' over Trump, while 38% of Independents remain uncommitted either way.
Russia is not the only scandal set to engulf Trump. There is Stormy Daniels and dozens of other accusers. He is facing an emoluments case which some legal experts believe will prove his greatest threat. There are longstanding links to mob figures. Drip by drip, this legal exposure will entrench the perception of a deeply corrupt president. Mueller may or may not directly target him but Trump will be damaged. Probably more so if he sacks the Special Prosecutor, as Nixon did.
None of this reads well for Trump or the Republicans heading into November's mid-term elections. If losing the House of Representatives - for which the Democrats are currently 1.910/11 - there must surely be a backlash from his own party. I've never been convinced about an early exit, given the logistics involved and because it could ultimately serve the Democrats to leave a damaged President in place until 2020, but I'm as confident as ever that he won't be re-elected.
When it comes to 2020, Republicans must decide whether to let him run unchallenged. Whether they believe a scandal-ridden president can survive an election campaign, when the public are most engaged. Those Republicans who called Trump out early - Mitt Romney, John Kasich - will not stay quiet when proven right. My prediction is that, some time in late 2019, a 73 year-old Trump will announce his retirement from politics.
Bet on the Trump Presidency here
Will Trump survive a full-term?
What year will Trump leave office?
2020 Republican Nominee
2020 US President

Follow Paul on Twitter and check out his website, Political Gambler.
Discover the latest articles
Read past articles