US Election: Clinton gains momentum as Donald Trump threatens to split the GOP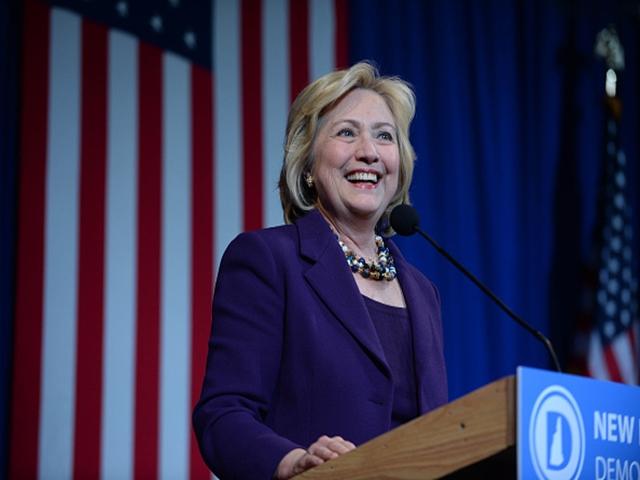 A divided Republican Party is great news for Hillary Clinton
With Donald Trump's unpredictable, off-message campaign continuing to dominate headlines ahead of Tuesday's CNN Republican debate, support for their likely Democrat opponent Hillary Clinton is strengthening on Betfair. Paul Krishnamurty explains why...

"A chaotic nomination process threatens to damage candidates and split the party. Party leaders are already talking about the possibility of a brokered convention in July."
Jeb Bush's Presidential campaign has hardly been the most effective, but the one-time runaway favourite for the Republican Nomination made perhaps his most prescient intervention last week, wondering whether Donald Trump had cooked up a deal with his old pal Hillary Clinton.
For the market response to Trump's latest headline-grabbing plan - to ban all Muslims from entering the USA - has been overwhelmingly positive for the probable Democrat nominee. Seven weeks ahead of the primary process just to win her Democrat party's nomination, Clinton is rated up to a 57% chance for the presidency, matched today at odds of 1.768/11.
It is easy to see why. Trump's candidacy in general has spooked the GOP high command, who once hoped to have a strong, establishment-approved candidate effectively in place by early March.
Instead, Trump's dominance of media coverage has already transformed the nomination process, killing off or seriously wounding establishment candidates like Scott Walker, Rick Perry and Bush.
Not satisfied with alienating women and Mexican immigrants, now his anti-Muslim comments have offended not just that minority group, but an enormous chunk of American opinion, including plenty of Republican voters. His latest rant was condemned by all the other candidates.
This is a catastrophic situation for a party that, in order to win the presidency, desperately needs to reach out beyond its overwhelmingly white base. Party strategists fear long-term damage to the party brand, that runs counter to the country's demographic trends.
Even if Trump's bid for the nomination falls away - his odds have drifted from 4.03/1 to 5.24/1, representing a 6% decline since these remarks - it is unlikely to end the problem. Few trust his word to not run as a third party candidate - an outcome that would almost certainly hand the presidency to the Democrats - and Trump loves playing on the speculation.
A new poll indicates that 68% of my supporters would vote for me if I departed the GOP & ran as an independent. https://t.co/ztP5d2ctZl

? Donald J. Trump (@realDonaldTrump) December 8, 2015

Before that hypothetical is resolved, a chaotic nomination process threatens to damage candidates and split the party. Party leaders are already talking about the possibility of a brokered convention in July - a complicated fight for delegates at the party's presidential convention, which would be necessary if the primaries failed to produce a clear winner.
If current polls are a guide, that bizarre situation is quite plausible. Ted Cruz, scourge of the Washington establishment and my long-range tip at 25/1 for the nomination, is surging ahead in the opening Iowa Caucus and shortening fast in the betting. The Texas Senator is now into 4.57/2 (22%) for the nomination.
Trump remains well clear in New Hampshire, with the establishment vote split five ways. Despite not leading anywhere yet, Marco Rubio remains 2.56/4 favourite for the nomination, partly on the assumption that he's the only one capable of uniting the establishment and insurgents.
All the while, rival candidates are doing the Democrats' work for them. Trump attacks anyone who threatens him in the polls - Cruz being the latest. Rubio is under attack from Cruz and Chris Christie, who spies an opening in New Hampshire.
It is reminiscent of, but even more dangerous, than Newt Gingrich's full-on assault on Mitt Romney four years ago. From the moment Gingrich launched his 'King of Bain' attack-ad, everyone knew the lines Obama's team would use against their rival come the General Election.
On Tuesday, these attacks will be amplified in front of a national audience, in the latest CNN debate in Las Vegas. I'm staying nearby and will be live tweeting throughout. Hillary Clinton and the rest of the Democrat Party will probably be grinning from ear to ear.

Follow me on Twitter @paulmotty and at www.politicalgambler.com

***

For the latest on the US Election and all of our other politics markets, check out the new, improved Betfair Predicts, which forecasts outcomes based on the very latest Exchange data...
Discover the latest articles