Next Labour Leader: Rebels set to unite around Cooper but will it work this time?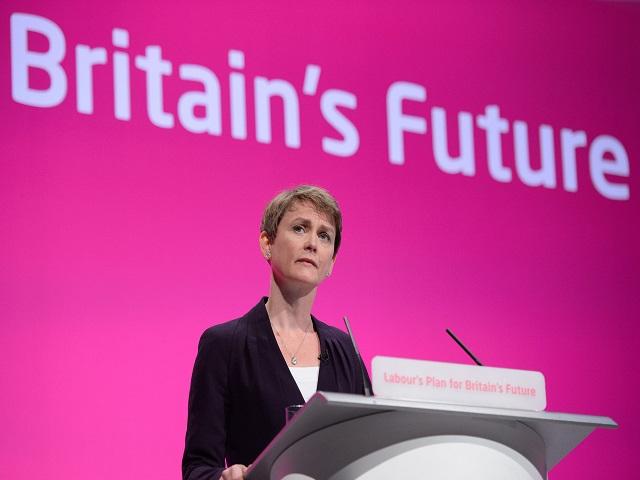 Yvette Cooper has been the subject of a massive gamble
What happens to Labour if they lose on June 8? Media reports suggest Jeremy Corbyn could stay on while his enemies unite around Yvette Cooper. Paul Krishnamurty can see nothing but trouble ahead...
"Perhaps Cooper is that heavyweight candidate, but her bid didn't get much traction in 2015 and she's highly unlikely to align with the membership on wars. Any imminent action in Syria will divide Labour ranks further."
In the aftermath of electoral defeat, it is conventional for the main opposition to pick a new leader. Especially if the party goes backwards. That has been the case after every election since 1987, whether Conservative or Labour. The last to stay in post was Neil Kinnock, an uncontroversial move given that his efforts had just yielded 20 gains.
In keeping with our unpredictable times, that obvious development is no certainty this time and nor is a unifying process. Do not assume their expected massive defeat will make Labour come to its senses. Their ruinous civil war may be about to become a suicide pact, with two combatants from their divisive 2013 contest representing very different visions for the party's future.
Yvette Cooper now favourite to succeed Corbyn

The plan of the mass of Labour MPs is becoming obvious - unite around Yvette Cooper should a Labour leadership election come to pass. Sparked, apparently, by one good question at PMQs after the election was called, there has been a massive gamble on the former Work and Pensions Secretary. From around 34.033/1 a month ago, Cooper is now the clear favourite to succeed Corbyn as Next Labour Leader at 5.14/1.
My Q to Theresa May today and why you can't trust a single word she says #PMQs pic.twitter.com/gAEMRjmgyW

? Yvette Cooper (@YvetteCooperMP) April 19, 2017

On the BBC's Sunday Politics, the journalist Isabel Oakeshott said she understood the plan was for a coronation, thus enabling MPs to swerve a contest under the rules that led to Corbyn. Oakeshott is very well connected - a member of the Chipping Norton Set, no less - and is probably repeating the direct words of Labour sources. The story also makes perfect sense as Cooper is definitely one of the party's heavyweights and very popular among MPs.
But Corbyn may be going nowhere

These same MPs were doubtless infuriated to read that Corbyn is talking about staying on, regardless of the result. It will have confirmed fears that, rather than merely leading them to electoral disaster, Corbyn and his allies were determined to seize control of the party. That their wider aim was to transform Labour into a creature of its enormous membership - a radical grassroots movement rather than a conventional party controlled by it's MPs. As with the Cooper story, this rings true.
If that is so - or a contest based on the same dividing line, with new candidates - we should be sceptical of any predictions from the rebels or mainstream media. The prominent voices that completely failed to see Corbyn coming or understand it seem no better connected to Labour's grassroots than they were in 2015. At every stage of this political car-crash, they have spectacularly failed to read the minds of the membership and it would be quite a leap of faith to assume they can simply ignore, or exclude, the grassroots insurgency.
I've consistently believed that Corbyn is beatable among the members, by a credible, heavyweight candidate who aligned with members on the issues closest to their hearts. Corbyn won because he opposed the Iraq war and, critically during the leadership contest, refused to walk into George Osborne's trap. When his mainstream rivals abstained on the Chancellor's cynically timed welfare cuts, Corbyn seemed like the only candidate who still believed in basic Labour principals.
Their response to the challenge was astonishing. Rather than try to win them over, members were told to 'grow up' or labelled Trotskyite entryists (as if there are hundreds of thousands of Trots around in 2017). Having initially championed Ed Miliband's reforms that opened party membership to 'registered supporters', now they complained about record numbers of people joining the party. An odd stance for a party that has just suffered a historic defeat.
Perhaps Cooper is that heavyweight candidate, but her bid didn't get much traction in 2015 and she's highly unlikely to align with the membership on wars. Any imminent action in Syria will divide Labour ranks further. The way she soared to favouritism among next Labour leadership candidates within hours of that PMQs suggested the rebels were still making plans on the hoof. When they challenged Corbyn last year, it was reported that Owen Smith was picked after a plot hatched via WhatsApp. It seemed as if Angela Eagle and the barely-known former Blairite were the only ones to put their names forward.
That coup failed spectacularly, rivalling the comical, aborted Lib Dem plot against Nick Clegg in 2014 for ineptitude. The candidates were nothing like the calibre required and timing couldn't have been worse. At the precise moment when voters were looking for unity, competence and answers after the EU referendum, Labour turned in on itself. Just as a Tory Remainer accepted the result and set about delivering Brexit, Labour backbenchers blamed their leader for not resisting it with enough vigour.
As we see now, this is the road to political ruin. Divided parties lose. We can only speculate about what happens on June 9th but the two prominent theories both imply disaster. If Corbyn clings to power after defeat, he and his movement will become truly toxic. If MPs think they can simply bypass hundreds of thousands of members that fund the party, via a coronation, their shrinking base could simply dissolve like other European centre-left parties. Make no mistake, the Labour Party is facing an existential threat and shows little sign of rising to the challenge.

Follow Paul on Twitter and check out his website, Political Gambler.

Discover the latest articles