General Election Betting: Johnson's cabinet reshuffle drives big gamble on a 2019 election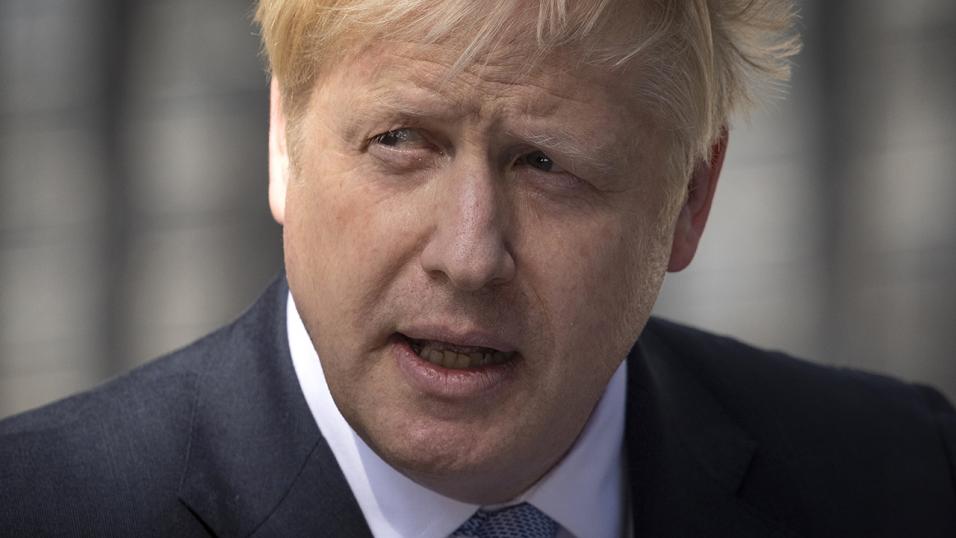 Johnson's Cabinet reshuffle stunned most Westminster pundits
A 2019 General Election is now odds-on after Boris Johnson delivered what some are saying is the most dramatic cabinet reshuffle ever. Paul Krishnamurty updates a fast moving situation...
"Pay little heed to the current polls showing a four way split. 2017 saw extreme volatility during the campaign. Narratives need fleshing out and tactical voting will be on an unprecedented scale."
The new Prime Minister Boris Johnson has named his first Cabinet and the signals about how he plans to address the Brexit impasse could hardly have been clearer. The reaction on Betfair was swift, with a 2019 General Election heavily backed, from 2.447/5 into just 1.834/5 this morning.
New PM sends clear signal with Brexiter cabinet
Westminster journalists were aghast at the scale of the Cabinet reshuffle. Of 30 ministers, 17 either resigned or were sacked, as Johnson created what The Sun labelled a 'war cabinet to deliver Brexit'. Appeasing Remainers or soft Brexiters is evidently not a priority.
Allies regarded as on the right of the party and the most enthusiastic backers of a no deal Brexit, are promoted. Dominic Raab - who mooted proroguing parliament during the leadership contest - becomes Foreign Secretary. Jacob Rees Mogg is Leader of the House. Priti Patel becomes Home Secretary while Esther McVey is the new Housing Minister.
So far as prominent ministers who voted Remain in 2016, only Sajid Javid is promoted, to Chancellor. Amber Rudd and Matt Hancock keep their jobs at Work and Pensions and Health. Javid has always been harder to define on the Brexit spectrum, while the latter pair performed dramatic and quite humiliating u-turns in order to stay on side.
Tories building clear election narrative
So what's the plan? The government will persist with the line that they want a different deal than the one Theresa May negotiated, that failed to win a majority in parliament. The EU remain solidly against renegotiation. I don't see that changing - save a few cosmetic changes, perhaps. This rhetorical game will go on all summer, almost certainly to no avail.
When discussing various scenarios on Tuesday, one alternative path entailed a u-turn, to support the Withdrawal Agreement. Given this Cabinet of Brexit-purists, that path looks highly unlikely. Johnson has calculated, correctly in my view, that the parliamentary situation in October will be so awful that he will need an election. Better, then, to take clear stance ahead of a likely election and negate the existential threat from Nigel Farage's Brexit Party.
Expect the Tories and their formidable media machine to rail against EU intransigence and Remainer parliamentarians. They wanted a free trade deal but had no option but to crash out, given their impossible negotiating partners.
Johnson will frame the election as the will of the people versus the Remainer establishment. By pledging no deal on October 31, backbench critics will be forced to sign up or risk losing their seats. The Brexit Party will stand aside, or at least avoid targeting Tory-held seats.
Polls and betting could be highly volatile
It will be arguably of the most significant elections ever. It will be divisive and unpredictable. I would pay little heed to the current polls showing a four-way split. We saw extreme volatility during the 2017 campaign. Narratives need fleshing out and tactical voting will be on an unprecedented scale.
At this stage, the Conservatives are odds-on favourites to win Most Seats at 1.910/11 compared to 3.211/5 for Labour. Buoyed by improving polls, a clear anti-Brexit stance and a new leader with potential, Jo Swinson's Lib Dems are moving up fast to 11.010/1. Earlier in this parliament, they were matched at 1000.0! 'Any Other Party' is a 12.5 chance - a solid lay in my book (if you play at such odds).
Winning the most seats is only part of the story though. Without winning an overall majority Johnson's no deal plans will likely go up in smoke. Our market rates a Conservative Majority only 28% likely at odds of 3.613/5. No Overall Majority is odds-on at 1.664/6 (60%).
Opinion about Johnson's strategy is understandably divided. Long-term it looks like demographic suicide - entrenching the generational divide that has emerged since Brexit.
However the short-term opportunity is obvious. Labour are in disarray with an unpopular leader. Better for the Tories to fight them now than in a year or two, perhaps against a younger, more electable leader. Plus the Remain vote splits several ways. It will be much easier for Brexiters to unite around a choice than for Remainers to engineer a nationwide tactical voting coalition.
To resurrect a phrase that it feels like I've been using every month since the middle of 2015, buckle up.
Bet on UK politics here
Brecon and Radnorshire By-election
Second Vote of No Confidence in 2019
Most Seats at Next General Election
Overall Majority at Next General Election
Year of Next Election
No Deal Brexit in 2019
Article 50 to be Revoked
Brexit Date
First to Happen - Brexit or General Election?

Follow Paul on Twitter and check out his website, Political Gambler.

Discover the latest articles
Read past articles