General Election 2017: Who will provide this year's Portillo moment?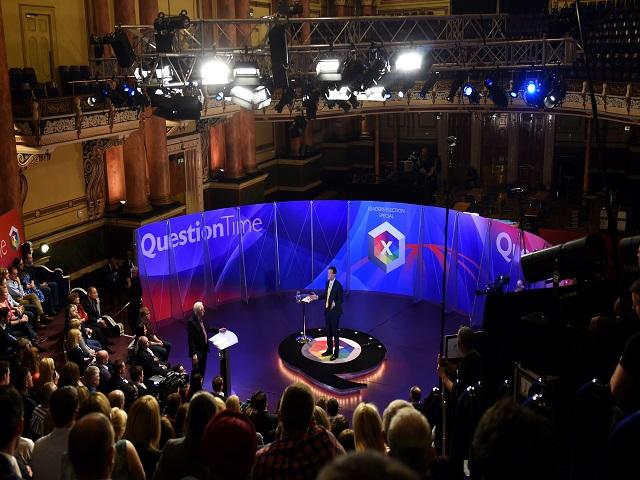 Nick Clegg could be vulnerable without the help of Tory voters
In keeping with General Election tradition, we've tasked Paul Krishnamurty with finding famous MPs who could lose their seats. Will any of these seven provide a moment to remember like Michael Portillo or Ed Balls?

"Party leaders generally get a big boost in their constituencies so, shorn of that status, Nick Clegg could be vulnerable...Another critical dynamic in 2015 was tactical voting, as Tory voters swung behind their coalition partner. No such incentive exists this time."
For the benefit of younger readers, to whom Michael Portillo is a charming, urbane character with a penchance for trains, this title requires explanation. It wasn't always this way. 20 years ago, #sadmanonatrain was a toxic figure in a deeply unpopular Tory government. His 1997 defeat to Stephen Twigg was later voted the public's third favourite TV moment of all-time.

Ever since, the term has become synonymous with famous candidates suffering humiliating defeat. 2015 was a bumper year. In Scotland the ejection of Labour bigwigs Jim Murphy and Douglas Alexander caused plenty of cheer but the headline moment was surely Ed Balls losing Morley and Outwood.

This is a game we can all play regardless of party affiliation. If Labour supporters felt sick at the sight of bankers in Canary Wharf cheering the latter, they could take a little solace from defeating the 'Witch of Wirral' Esther McVey. Any Lib Dem or UKIP haters were cheering all night. In choosing this year's seven, we tried to cover the entire political spectrum but alas, UKIP had to be excluded as they don't have any MPs to lose.
Alex Salmond (Gordon)
If this one comes off, there will be no competition for the headline moment. Loved, loathed and admired in equal measure, the former First Minister is a man about whom everyone has an opinion. With the SNP still riding high, the idea of defeat seems ridiculous but there has been some money on the Tories to win his Gordon constituency from third place. Salmond starts 36% up on them but is on the wrong side of the majority of his constituents on independence, and a massive regional swing to the Tories is expected.

Latest Gordon odds
Liz Kendall (Leicester West)
If Labour lose big, one of Portillo's regular colleagues on the This Week couch may have more time for her television career. An upset in Leicester West is about as likely as Enfield Southgate in 97 and the Tories are targeting it. Kendall is certainly more recognisable nowadays and there's no reason to think she'd be an unpopular figure in Leicester, although she is with elements of her own party. In the 2015 leadership contest, she was seen as the Blairite and duly finished last on just 4%.

Latest Leicester West odds
Nick Clegg (Sheffield Hallam)
While almost all his colleagues paid the price for Clegg's toxic decision to join the Tories in coalition, the then Deputy Prime Minister narrowly survived a fierce Labour assault in Sheffield Hallam. Party leaders generally get a big boost in their constituencies so, shorn of that status, he could be vulnerable as the Lib Dems are going nowhere nationally. Another critical dynamic in 2015 was tactical voting, as Tory voters swung behind their coalition partner to keep out Labour. No such incentive exists this time and they have good cause to believe their own party can turn the seat into a three-way marginal.

Latest Sheffield Hallam odds
Zac Goldsmith (Richmond Park)
Okay, this one is against the rules because Goldsmith actually lost Richmond Park in a by-election but, in the absence of high-profile Tories in vaguely marginal seats, his defeat in this 50/50 re-match may be the best their enemies can hope for. It seems weird that Zac - once seen as a thoughtful, green, liberal kind of Tory - finds himself in this position. However a very nasty Mayoral campaign against Sadiq Khan destroyed that image and his return to the Tories despite having quit over Heathrow so recently may smack of opportunism to this well-engaged electorate.

Latest Richmond Park odds
Angus Robertson (Moray)
If the Tories don't claim Salmond's scalp, the betting suggests a roughly even chance of an equivalent consolation - the SNP leader in Westminster. Robertson cuts a towering figure in parliament - one of the most prominent voices against Brexit and Tory legislation in general. This constituency has long been a SNP/CON marginal so, while Robertson has made it his own since 2001, it must come on the radar given an expected big Tory advance in Scotland. Check out Neil Monnery's preview of Moray here.

Latest Moray odds
Jack Dromey (Birmingham Erdington)
Dromey may not qualify on the grounds of being a household name, but his wife certainly does. Mr Harriet Harman had deep roots in the Labour movement before being elected in 2010 - after party officials abandoned plans for an all-female shortlist. The Tories had years of fun with that and the betting suggests they will have the last laugh on June 8th. Labour are faring particularly badly in the West Midlands and UKIP are standing aside to help unite a 57% Brexit-leaning electorate behind the Tories.

Latest Birmingham Erdington odds
Dennis Skinner (Bolsover)
Besides the Tories whom he's labelled crooks and every insult he can get away with in Parliament, most observers would miss the unique presence of the 'Beast of Bolsover' , but what a symbol of Labour decline his defeat would represent. This is another real longshot but even ex-mining strongholds are regarded as vulnerable this year. If Skinner wasn't the MP, presumably maintaining a big personal vote, his seat would be precisely the sort being pursued hard by the Tories. Over 70% voted for Brexit here.

Latest Bolsover odds

Follow Paul on Twitter and check out his website, Political Gambler.
Discover the latest articles