Five big political betting stories to follow in 2017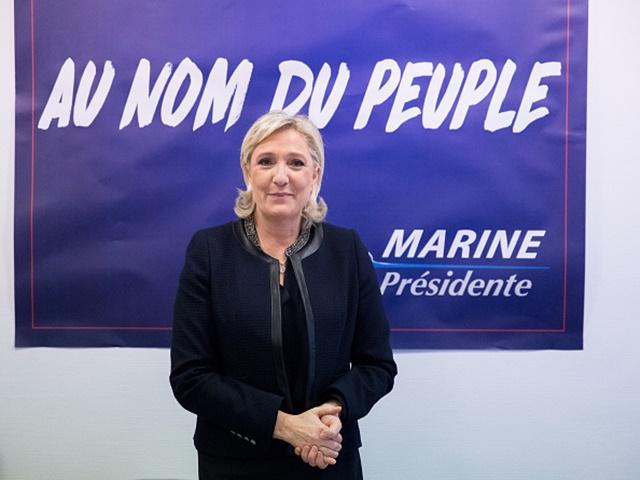 Marine Le Pen remains very much an underdog for the French election
With politics in flux after an incredible year, Paul Krishnamurty looks ahead at five major political stories certain to generate plenty of betting action in 2017...
"For all the polling industries recent woes, there has been nothing like that scale of error. If the run-off is indeed between Fillon and Le Pen, the 1.758/11 currently available about the former will look like an absolute steal."

Back Francois Fillon @ 1.75
The Jeremy Corbyn saga continues
Following the biggest ever year in political betting history, dominated by Brexit and Donald Trump, there is plenty of scope for world-changing drama in 2017. As discussed below, there are three major European elections with profound implications for the continent. However in terms of providing betting activity throughout the whole year, the biggest markets of 2017 are equally likely to concern a party whom virtually nobody believes has a chance of winning power.
Like centre-left parties everywhere, Labour are in crisis, with truly dismal poll numbers and deeply divided. For a party with little to say regarding nationalism, Brexit and it's fallout is a disaster. Perhaps most damagingly, Jeremy Corbyn will never receive neutral coverage from an overwhelmingly hostile media. Every little mistake and electoral setback is magnified, with arch-enemies given frequent airtime to attack the Labour leader.
The first of those setbacks may arrive early, at the Copeland by-election - a seat which Labour has held for over 80 years, yet is regarded as merely 36% likely to win by Betfair punters. There are rumours of many more resignations from Labour MPs who see little future in parliament, triggering a series of by-elections - each presented as a referendum on Corbyn.
While none of that means he will necessarily be removed as party leader - his mandate from two elections is enormous - it will mean endless speculation and therefore betting activity. Besides Copeland and any additional by-election, the two markets to watch are Corbyn To Go Before The Next Election? and Next Labour Leader. In the latter, front-runners Keir Starmer and Clive Lewis are likely to shorten up further. These rising stars are among a small number who are capable of uniting the party and both now have front-line roles with lots of media exposure.
Will there be an election in 2017?
Since 2010, the date of the next general election has been laid down by law, thus ruining a staple of political betting. In the old days, it was great sport for media and punters to try and read the mind of the PM, predicting when they would go to the country. When Gordon Brown famously bottled an early election against David Cameron in 2007, vast amounts were matched on Betfair and a huge gamble foiled.
It would require a change in the law but Theresa May finds herself in a similar position to Brown - wanting her own personal mandate and still enjoying a honeymoon period with voters. Now Corbyn has stated he would instruct his MPs to back any early election moves, it is logistically possible and further speculation seems certain. This is a once in a lifetime opportunity for the Tories to vastly extend their small majority and redraw the political map.
If they take Copeland, the clamour among Tories for an early poll will rise. It is easy to envisage 3.39/4 about a 2017 election shortening up considerably. However it should be noted that May has clearly stated that she won't call one and, leaving the political opportunity aside, this is hardly the type of distraction a government consumed by Brexit needs.
Will Marine Le Pen become French President?
On the international stage, all eyes are on Europe and the serious potential of three far-right populists. After Brexit and Trump, many believe the Dutch, French and German elections in the Netherlands, France and Germany will deliver further blows to the political establishment and the EU in particular.
First, Geert Wilders' PVV are red-hot 1.351/3 favourites to win the Most Seats in the Netherlands, although it is far from clear that they will be able to form a coalition. Nevertheless, any measure of success for Wilders - who wants to ban Muslim immigrants, the Koran and close mosques - will be seen as a boost for Le Pen in the following month's poll.
Long-term polls consistently show a close race between Le Pen and the mainstream conservative candidate - whether Francois Fillon or previous favourite Alain Juppe - during the first round of voting, after which the top-two go through to a second head-to-head vote. This match-up looks likely given the Left typically splitting it's vote several ways.
It is at this second stage that the Le Pen bandwagon will likely be derailed, just as her father's was in 2002, when losing left voters jumped en masse behind Jacques Chirac to stop the far-right. Whether against Fillon, Juppe or centre-left candidates Emmanuel Macron and Manuel Valls, Le Pen polls on average about 25% behind.
For all the polling industries recent woes, there has been nothing like that scale of error. If the run-off is indeed between Fillon and Le Pen, the 1.758/11 currently available about the former will look like an absolute steal.
Will Angela Merkel win a fourth term?
In August, the German election has the potential to rock world markets. We will have been able to digest the Dutch and French results by then and, if the far-right has won, the rise of the AfD (Alternative for Germany) will dominate our headlines and scare the living daylights out of liberal Europe. The Euro will come under intense pressure.
However the betting markets may be over-reacting to Brexit and Trump - two distinct results in their own right and very different scenarios to a far-right party gaining power in Europe's largest economy.
No doubt, Angela Merkel and the CDU/CSU have slumped. The migrant crisis and rise of IS terrorism in Germany are changing the political climate. Yet the AfD consistently poll around just 12-13%. As with UKIP and Le Pen, these far-right parties appear to have a low ceiling. At 8.27/1, AfD leader Frauke Petry makes absolutely no betting appeal whatsoever to be Next Chancellor.
Of course, a lot will happen between now and August but right now, Merkel and her party look very solid favourites at 1.834/5 and 1.4840/85 to win Most Seats. The main opposition SPD are enduring the same existential crisis as their centre-left counterparts across the continent. Even after the CDU/CSU have slumped by around 10%, their lead is consistently in double-digits.
Brexit will continue to dominate the UK landscape and generate betting activity
For the foreseeable future, Brexit will define UK politics. As the process develops, it could re-align party affilation and redraw the electoral map. It could transform by-elections - as we saw in Richmond.
Currently, there are three specific Brexit betting markets regarding Article 50 - Supreme Court Ruling, Parliamentary Vote Result and A50 Trigger Date. In each case, the hot favourite looks solid - Not Overrule at 1.222/9, Trigger A50 at 1.171/6 and Jan-Jun at 1.374/11.
The wider fallout will be intriguing. Will UKIP eat further into Labour's vote share in Leave supporting constituencies? Are the Tories now competitive in those Labour seats? Will the Lib Dems recover by backing a second referendum and moving in on Remain's 48%?
Most significantly, the divide between Remain-voting Scotland and Leave-voting England is becoming unsustainable. A second independence referendum looks almost inevitable at some stage, although beating the 2019 deadline in our market is too short a timeframe and makes no appeal at 2.447/5. Watch out for new markets on Scotland and all other Brexit-derived intrigue as the year progresses.

Follow Paul on Twitter and check out his website, Political Gambler.

Discover the latest articles