UK Politics: Will there be a new centrist party?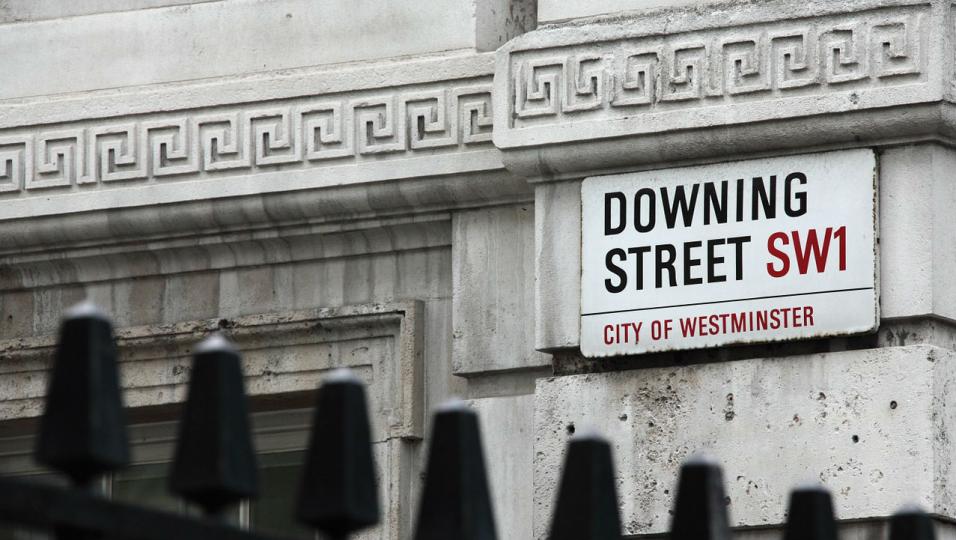 Few would predict the future of UK politics with confidence
After years of dramatic re-alignment, UK politics has reverted to the old duopoly but Paul Krishnamurty says that is unsustainable and expects a new party to emerge soon...
"A decade of re-alignment has transformed both main parties, leaving an ever rising number of voters claiming to be 'politically homeless'. Could an alliance of their two more centrist wings provide them shelter?"
Ian Paisley of the DUP could become the first MP to lose his seat under the Recall Act, after being suspended from the House of Commons for failing to declare family holidays paid for by the Sri Lankan government.
Under this relatively new law, if 10% of eligible voters in the constituency sign a petition, he will lose the seat and a new by-election will be triggered.
The money in Betfair's market on the petition has been one-sided, with another by-election now rated a 1.162/13 chance, in from 1.251/4. Given the polarised nature of Northern Irish politics, that looks a pretty safe bet but his party will eventually likely retain the seat is far from clear. Paisley will be free to stand again and has a huge majority above 20,000.
Grassroots activists are increasingly energised
Nevertheless, Paisley's troubles are a timely reminder to MPs and the entire political class of just how insecure they have suddenly become. Two veteran Labour MPs - Frank Field and Kate Hoey - recently lost confidence motions from their local parties. Many believe they will be the first of many deselections as the party's civil war threatens to escalate.
The Tories are no more secure. Deep ideological divisions over Brexit and the emerging culture wars arguably make them the party most vulnerable to collapse over the long-term. Remainer MPs such as Anna Soubry, Philip Lee and Dominic Grieve are all under constant fire from the grassroots, which will likely escalate as the watered-down Brexit deal (or not) emerges.
Notably the latter was unequivocal in his condemnation of Boris Johnson over his Burqa comments, claiming he would quit the party if the former Foreign Secretary became leader. Another relatively moderate MP, Heidi Allen, has said the same of Jacob Rees Mogg.
Such words ware music to the ears of those clamouring for a new 'centrist' party - thus far, the preserve of Labour MPs dismayed at the party's left-turn. A decade of re-alignment has transformed both main parties, leaving an ever rising number of voters claiming to be 'politically homeless'. Could an alliance of their two more centrist wings provide them shelter?
UK system is no longer fit for purpose
There are many reasons why politics has become so volatile and unstable in recent years - the transformation of how it is discussed on the internet, boosting the voice of the grassroots and changing the game.
The financial crisis, austerity and mass migration. Russian-backed trolls fuelling all those divisions online. However the fundamental problem is that the parties and the electoral system are no longer fit for purpose in the 21st century. Its implosion feels inevitable.
Since 2010, we have seen the rapid rise and fall of both Nick Clegg's Lib Dems and Nigel Farage's UKIP, while the SNP swept most of Scotland. Labour are barely recognisable from the party that governed until 2010, twice going to war alongside a Republican president and allying themselves with the Murdoch press. All that drama happened because the party system was failing to give voice to a sizeable grievance within society.
This isn't just a British phenomenon. Conservatism everywhere is torn over globalisation. Whereas their policies are instinctively free market and small government, their voters are invariably hostile to immigration.
When David Cameron committed to an EU referendum and elusive immigration targets, he did so in response to his voters rather than his instincts.
Brexit was also the prime reason behind Field and Hoey's troubles, but the split between Jeremy Corbyn and the majority of Labour MPs goes much deeper. Their ongoing, ruinous argument over anti-semitism exposes the huge rift over US-led foreign policy - involving deeply engrained attitudes towards Israel, NATO and Trident.
Such differences of opinion are inevitable in any democracy and in any other European country, would be nothing like so significant. Under a more proportional system, moderate conservatives would be Christian Democrats. In France, for example, the far right and left have their own parties - respectively Le Front Nationale and Left Party.
Two-party politics won't survive the longer term
The UK, however, remains wedded to effectively a two-party system, determined by a First Past the Post voting system that is the enemy of nuance.
Consequently, following decades of decline, the 2017 General Election saw the return of two-party politics. Small parties collapsed as greater numbers embraced tactical voting, as the public learnt to game the system, voting to stop the party they feared.
I suspect that will turn out to be a 'dead cat bounce' for our dated system and that Brexit may be catalyst for its demise. Both party leaders are deeply unpopular and their opportunistic positions will soon unravel after the October EU summit. Before then, May and Corbyn will come under extreme pressure at their party conferences to change position.
Eventually, something will surely have to give. One faction, and belief system, will lose and have little incentive to stay in the party and be bullied by the grassroots.
As we've seen with Labour, activists can organise very quickly on social media - whether that be to take over an existing party or create a new one. This time next year, it is quite possible both May and Corbyn will have gone and both parties plunged into an existential crisis.
Since I first mooted a speculative bet on 'Any Other Party' winning Most Seats at the next election, the odds have fallen from 120.0119/1 to just 30.029/1.
This despite the initial idea - The Democrats, inspired by former government adviser James Chapman - amounting to nothing. For all their talk, the Remain camp continue to cluelessly rely on ex-politicians and the Lib Dems. As argued previously, that won't work.
However were a non-politician to step up - somebody both liked and respected by the public, and free of political baggage - anything could happen. Without any expectation of him rising to the challenge, Martin Lewis of Money Saving Expert would be a perfect front-man. Likewise, Dragons Den star Deborah Meaden has been making some interesting noises on Brexit.
OK...now I am seriously worried. Not One!! Please let me end the week on hope and tell me there is an SME out there who sees Brexit as a benefit and not a major hurdle? https://t.co/F6jVRoarLT

? Deborah Meaden (@DeborahMeaden) August 10, 2018
Alternatively, this new party may not be from the centre. One likely effect of a watered-down Brexit is a right-wing reaction. Some Tories may switch to UKIP but, again, a smarter move might be to create something new.
Trump guru Steve Bannon has been in the UK, singing the praises of Tommy Robinson. If the Alt-Right don't take over the Tories, they will try a different angle.
One way or another, we are approaching a moment of truth. An outsider looking at polls and betting might assume UK politics is stable. The parties are tied, as is the betting, with both trading at 2.08 for Most Seats. A third hung parliament in four elections is hot favourite and few would argue with the logic. However the current uneasy, (almost fake), truce cannot last. This is the calm before the storm.
Bet on UK politics here
Next Leader to Leave
Next Conservative Leader
Next Labour Leader
Next General Election

Follow Paul on Twitter and check out his website, Political Gambler
Discover the latest articles
Read past articles