UK Politics: Four takeaways from the General Election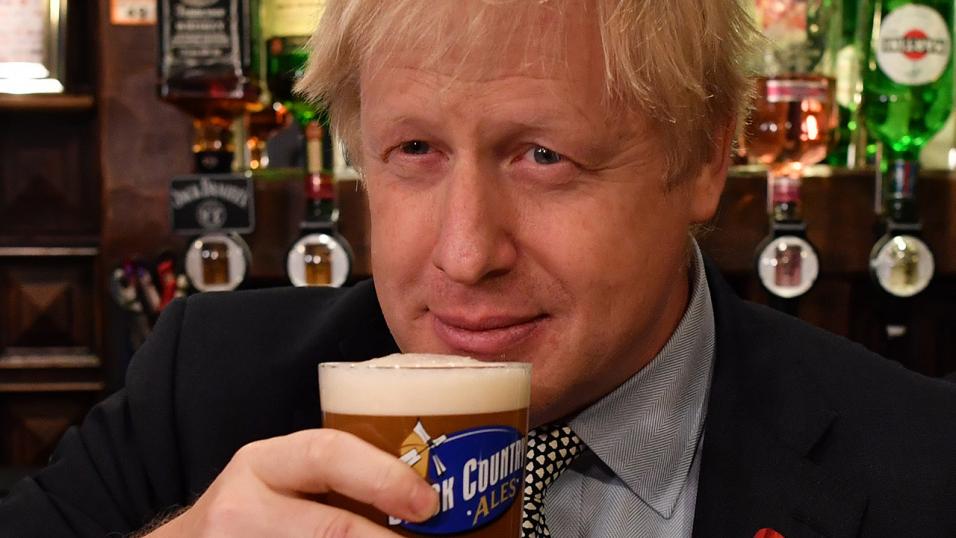 Boris Johnson and his party now completely dominate English politics
Having used the weekend to recover from the election marathon, Paul Krishnamurty looks back at the result and what punters can learn going forward...
"This will lead to more nationalism...following Brexit, the SNP will demand another referendum. The Tories will revel in denying them it, thus reinforcing their new English Nationalist credentials."
The Exit Poll emerges triumphant but is imperfect
This may sound strange, having spent the last six weeks totally immersed in it, but this was quite a boring election. At least from a betting perspective. Once the Tories opened up an early lead, victory never looked in doubt. As for the in-play betting on election night, that proved the dampest of squibs.
The exit poll has changed election nights. For three in a row, it has projected an outlier result that proved vindicated. This time, the betting signals pointed to a small Tory majority and perhaps an exciting heat regarding whether they'd get one at all.
At a stroke, the exit poll killed that market and all the under/over seat total lines. The only exciting options that remained were the seat total bands.
It wasn't foolproof, however. I quickly noted that the Conservative and SNP totals didn't stack up, given that they were fighting one another in so many marginals. The exit poll wrongly gave the Scottish Nationalists numerous targets and misread several three-way marginals in London. Likewise, they rated Claire Wright more than 90% likely to win East Devon.
I draw similar conclusions from the MPR surveys. Defining the nature of each constituency using the demographics seems a superior way forward of translating the national aggregates into seat totals. However, this process is limited with regards to local or regional dynamics and tactical voting. As we see at every election, Scotland is fundamentally different to England.
The nationalist election will lead to more nationalism
Indeed, we will hear that again and again now. The United Kingdom is in grave peril, as its two principal parts are becoming one-party states. The first referendum transformed British politics - back in mid-2014, Labour were on course to win most seats in both nations.
Other dramatic events notwithstanding, I doubt much else will get a look in now. Following Brexit, the SNP will demand another referendum. The Tories will revel in denying them it, thus reinforcing their new English Nationalist credentials. The Scottish Parliamentary Elections in 2021 will be the pivotal showdown, which the SNP expect to win.
And what of Northern Ireland, where Nationalists outperformed Unionists for the first time ever? By the time of the next general election, we may have seen a referendum on Irish unity.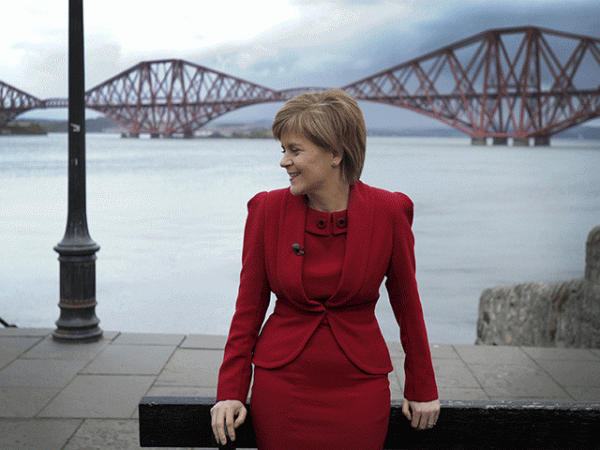 The opposition is in disarray, perhaps permanently
Where non-nationalist, opposition parties go from here is unclear. Don't be surprised if Scottish Labour back a referendum - there is no gain from doing otherwise.
Nationalism has left Labour voiceless on the key issues of the day and torn their national coalition apart. Whoever succeeds Jeremy Corbyn has the unenviable task of rebuilding it. Not impossible, if the Tories become unpopular, but made ever harder by social and demographic trends.
Older, whiter, lesser educated constituencies have been moving away from them for years, while younger, diverse seats full of graduates have moved towards the liberal left. As this election demonstrated, there are many more of the former type.
Before they can even begin that recovery, a divisive and likely bitter leadership contest will play out on national TV. At the same time Boris Johnson will be crowing about 'getting Brexit done'.
A small mercy perhaps but at least Labour aren't the Lib Dems. Jo Swinson losing her seat perfectly illustrated their abysmal result. If they can't advance against extreme Labour and Conservative leaderships, will they ever?
They've alienated many fertile areas over Brexit - Devon and Cornwall, for example - in pursuit of liberal Tories who didn't transfer in sufficient numbers and are unlikely to once Brexit has been downgraded as an issue.
Politics will become dirtier than ever
It was widely predicted to be the dirtiest election ever and so it proved. This research showed that 88% of Conservative ads were fake or misleading, compared to 0% of Labour ads. We saw the top political correspondents repeatedly played by Conservative Central Office. The BBC's Laura Kuennsberg even reported a fake punch and fake arrest.
Donald Trump won power with help from the Russian state, their hackers and fake news network. This week, the Republican Party will defend him from impeachment charges, having been caught trying to manipulate the 2020 election by bullying a dependent foreign government to invent smears against Joe Biden.
Last year in the UK, the Department of Culture, Media and Sport published this damning report into fake news and Russian interference, casting huge doubts about whether recent elections were free and fair and demanding a Mueller-style criminal investigation. Nothing was done to protect this or future elections. When Prime Minister Johnson effectively denied the claims in that report, nobody pursued the question.

Propaganda always becomes more sophisticated, and politicians must adapt. This moment feels slightly reminscent of 1992. Then Labour were outspent four to one by the Tories and frankly butchered by the Tory press. Famously, "It Was The Sun Wot Won It". Their response? By 1997, Tony Blair had cosied up to big donors and Rupert Murdoch. Now it was the Tories' turn to have their sex lives and corruption plastered all over the media.
Given recent events, there is no incentive for them or any other political party to play by the rules. Politics since 2014 has become an information warzone. Objective truth is dying. The best advice for anyone betting on politics nowadays is to be on your guard. Understand propaganda, its effect, at whom it is targeted. Note who was responsible and mark their reliability accordingly. Don't be gaslit.
Discover the latest articles
Read past articles