UK Politics: Five takeaways from the local elections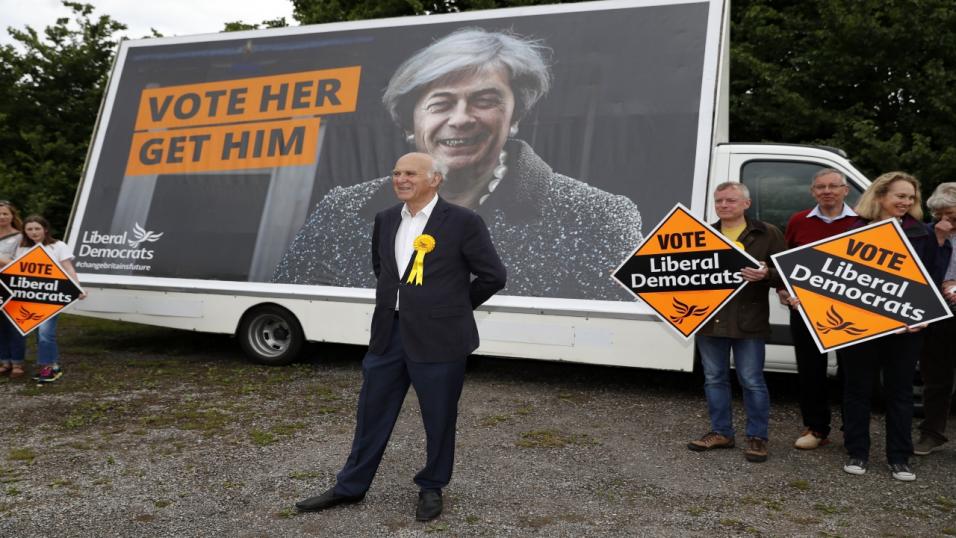 Lib Dems opposition to Brexit is paying off
The local elections were catastrophic for the Tories and grim for Labour too. Paul Krishnamurty analyses the results and weighs their significance moving forward...
"With the government's unpopularity entrenched, we may see a return to the 1997-2010 era when Lib Dems monopolised the anti-Tory vote in their marginals."
Tory losses far exceeded worst expectations
In losing more than 1300 councillors, these results were unarguably awful for the Tories. Yes, they had a long way to fall and a backlash from Brexiters angry at their failure to deliver was predictable. But the scale defied the experts - the higher academic estimate noted in my preview was 800 - and Betfair markets.
When noting under 4000 seats had been matched early at 4.03/1, I regarded it an outlier. In fact, these odds drifted to 10.09/1 before winning with ease.
It was also bad for Labour, who expected to make progress but actually lost seats. Jeremy Corbyn is now the least successful opposition leader, so far as local elections are concerned, in over 40 years.
There were three winners. The Lib Dems landed my advised bet with hundreds of seats to spare, storming back to national relevance in the process. The Greens enjoyed their best ever night. And the spoilt ballot party won a record 40,000 votes.
Farage poised to dominate the Euros
Voters spoil ballot papers for various reasons but obviously vast numbers were a reaction to Brexit. UKIP stood in less than a fifth of all seats and Nigel Farage's Brexit Party in none. That the Tories performed so absymally despite no meaningful right-wing opposition should terrify them.
Farage will contest the European Elections later this month, for which BP are now just 1.251/4 to win most seats - reflecting a growing poll lead. As important is the enthusiasm his rallies are generating. Such visuals have had a significant effect on recent elections - Trump and Corbyn, for example.
It smacks of the SNP surge in 2014 after losing their independence referendum - an insurgent movement with a narrative, catching a large chunk of the public mood while a split opposition fight among themselves. The establishment parties are lost at how to respond.

The immediate reaction, for example, from Theresa May and Jeremy Corbyn was to talk up the need for what would be an unpopular Brexit deal, taking the results as a signal to 'get on with it'. This doesn't stack up on either side.
Labour's 2017 coalition fragments over Brexit
When tipping Labour for the Euros a fortnight ago, I expected them to swing behind a referendum. They may still do that if and when talks with the Tories collapse but, at least until that materialises, ultra-Remainers are evidently switching to parties clearly opposed to Brexit. It is probably too late to stop their 2017 coalition fragmenting.
In the absence of a pure Brexiter option, the clear winners of these elections were the two parties in favour of a second referendum. Both the Lib Dems and Greens will expect more success at the Euros and have stolen a march on rivals ChangeUK.
Such fragmentation among Remainers means Farage will likely steal the narrative but, in truth, these results do not necessarily help Brexit or hurt the liberal/left cause.
Cultural divisions are hardening
The big winners were ultra-Remainer parties and these particular elections were held mostly in Leave territory. When inner cities and Scotland vote at the Euros, those parties and Labour will do much better.
A bigger story than Brexit - which will, one day no longer be an issue - are the geographic, generational and cultural divisions that referendum both revealed and accentuated.
As in 2017 and 2018, the Tories are falling further behind among younger voters, minorities, graduates, professionals. Labour are losing older voters and are increasingly alienated from their industrial heartlands.
In constituency terms, that means the next election will largely revolve around two battlegrounds. First, Labour are increasingly vulnerable in dozens of once safe, Brexit-voting seats across the Midlands and North.
Results in Bolsover, Walsall and Bolton were dire. The Tories are increasingly a threat and a surging Brexit Party would be even more so. This trend actually pre-dates Brexit - see for example a near-loss to UKIP at the 2014 Heywood and Middleton By-Election.
Second, swathes of Remain-voting Tory held Southern seats. The only Tory majority since 1992 was won by wiping out the Lib Dems in 2015. The latter will fancy regaining at least a couple of dozen. With the government's unpopularity entrenched, we may see a return to the 1997-2010 era when Lib Dems monopolised the anti-Tory vote in their marginals.
Results signal fragile Labour-led coalition
Nevertheless, General Election signals remain unclear. These two sets of elections are the perfect opportunity to register a mid-term protest, at a moment when mainstream politicians lack credibility. Tory voters will likely return when faced with the prospect of a Corbyn-led government. Labour will recapture plenty of tactically-driven Greens and Lib Dem voters.
@SkyNews projection of what the @UKParliament would look like if it had been a general election. Aka another hung parliament. #localelections19 pic.twitter.com/WhPf1VoG9i

? Emanuel Nunes (@Emanuel__Nunes) May 3, 2019
Such known unknowns are a reason to treat projections with scepticism but the above Sky News numbers are broadly in line with Betfair. No Overall Majority is rated 57% likely at odds of 1.784/5, while Labour edge favouritism for Most Seats at 2.111/10 compared to 2.3411/8 about the Conservatives.
If those seat totals emerge, it would almost certainly yield a Labour-led coalition. Their combined tally with the SNP is just shy of an overall majority, so help from Greens, PC and perhaps Lib Dems would be required. Such a government would be extremely fragile and lack legitimacy if not led by the party with the most seats. Ongoing political crises look inevitable.
Bet on UK politics here
Most Seats at Next General Election
Overall Majority at Next General Election
Year of Next Election
Theresa May Exit Date
No Deal Brexit in 2019
Article 50 to be Revoked
Brexit Date
First to Happen - Brexit/May to leave?
EU Referendum before 2020?
Next Conservative Party Leader
Follow Paul on Twitter and check out his website, Political Gambler.
Discover the latest articles
Read past articles