UK Local Elections Betting: Lib Dems set to reap the rewards of Tory implosion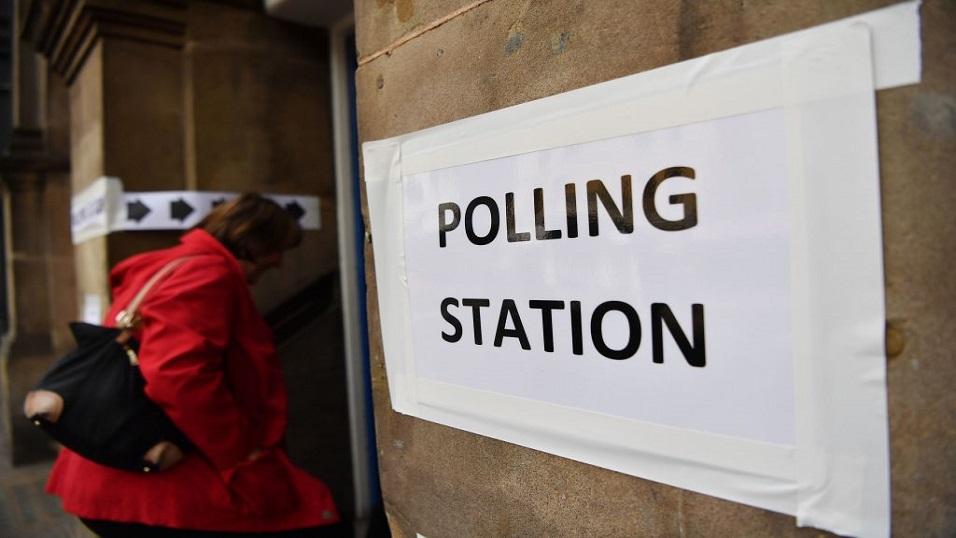 The Conservatives are defending more than half of these council seats
Paul Krishnamurty previews and analyses the betting ahead of Thursday's local elections in England...
"These particular councils include core Lib Dem areas - Somerset, Devon, the Home Counties. Put simply, regions where Labour are weak, releasing most of the non-Tory vote."
The first of two elections with the potential to blow up British politics takes place on Thursday. Unlike the European Elections which everybody expects to happen at the end of the month, winning candidates will definitely serve their local councils.
Tories set for a catastrophic month
Therein lies the significance. Normally, local elections do not change the national political weather or even accurately reflect it. Incumbent governments can expect a kicking from angrier and better motivated opponents. These particular elections, however, could precipitate the collapse of the most successful party in Western Europe.
With the exception of Labour's relatively new mass membership, political parties are generally hollowed out in the 21st century. The Conservatives have around 100-120K members but a high proportion are inactive. Their ground game is extremely reliant on local councillors and activists.
The polling evidence, whether national or for the Euros, suggests they will suffer a mass defection over the next month, as punishment for failing to deliver Brexit. The scale and nature of that defection or desertion will help frame their imminent leadership contest, the future of the party and perhaps Brexit itself.
Tories are defending over half these seats
The narrative on Friday will almost certainly revolve around Tory meltdown but they are rated near-certain to win the most seats at odds of just 1.031/33. 8,374 English council seats are up for re-election, of which they already hold 4628 - more than half. Labour start on 2069 and the Lib Dems have 641.
They were last contested on the same day as the 2015 General Election - the only time the Tories won a majority since 1992 so they have a long way to fall. Nationally they were on 37%, compared to sub-30% in recent polls.
Farage's absence will prevent a wipeout
One saving grace that will prevent a wipeout is that their principal rivals on the right will not be these council ballot papers. Nigel Farage's new Brexit Party aren't fielding candidates and UKIP are nothing like the threat of 2015. These elections coincided with their winning 4M votes under Farage's leadership. They've since become a far-right rump, polling around 5% nationally and contesting fewer than a third of the wards.
It is always worth following psephologists but even more so in these small, low-turnout, localised affairs. Sky's local election expert Michael Thrasher predicts 405 Tory losses while the widely respected Tory peer Lord Hayward predicts more than 800. They also differ on the other parties - Labour's range is roughly 100-300 gains, Lib Dems 400-500. UKIP are set to lose 150.
Betfair have markets on the three main parties' seat totals. Bottom end for the Tories is below 4000 - that has been matched up to 4.03/1. That would amount to a very bad night but it is within the realms of possibility and I'd say decent value at those odds.
These seats are fertile territory for Lib Dems
A better bet is at odds-on regarding the Lib Dems. They are rated 1.51/2 to reach 900 which is well below both Thrasher and Hayward's predictions. In complete contrast to the Tories and UKIP - the two parties set to go backwards on Thursday - the 2015 election was a desperately low point for the party - losing more than 400 councillors and 80% of MPs.
Whilst a long way from national recovery, they are creeping up to double-digits in the poll - helped no doubt by their pure Remainer stance and widespread dissatisfaction with their two bigger rivals.
Lib Dem strength has always been locally, or regionally, based. These particular councils include their core areas - Somerset, Devon, the Home Counties. Put simply, regions where Labour are weak, releasing most of the non-Tory vote.
Likewise, I expect the Greens to make progress. Change UK didn't register in time to field candidates so the Greens should pick up plenty among Remainers dissatisfied with Labour's ambiguity on Brexit. Long-term, they are a meaningful rival to Labour on the left.
Voter registration defied expectations
One interesting clue that could signal good news for smaller parties, or Labour, is that registration for these elections was 36% higher than expected. If that translates into actual votes, they are unlikely be for the Tories.
Youth and left/liberal turnout has surged everywhere in the West since the earthquakes of 2016. Previously low turnout had been a perennial weakness among those parties likelier to attract younger or minority voters. It cost Labour dearly in 2015 and the Lib Dems in 2010.
More widely, the fallout will be fascinating. The calls for Theresa May to resign from desperate colleagues will increase throughout the month as the party implodes. These results could increase the pressure on Jeremy Corbyn to back a confirmatory referendum on any Brexit deal. Let's re-assess at the weekend.
Bet on UK politics here
Total Conservative Seats at Local Elections
Total Labour Seats at Local Elections
Total Lib Dem Seats at Local Elections
Total UKIP Seats at Local Elections
Year of Next Election
Theresa May Exit Date
UK to participate in Euro Elections?
No Deal Brexit in 2019
Article 50 to be Revoked
Brexit Date
First to Happen - Brexit/May to leave?
EU Referendum before 2020?
Next Conservative Party Leader
Follow Paul on Twitter and check out his website, Political Gambler.
Recommended bets
Back Lib Dems to win 900 plus seats @ 1.51/2
Discover the latest articles
Read past articles