UK General Election Betting: Seven known unknowns heading into the campaign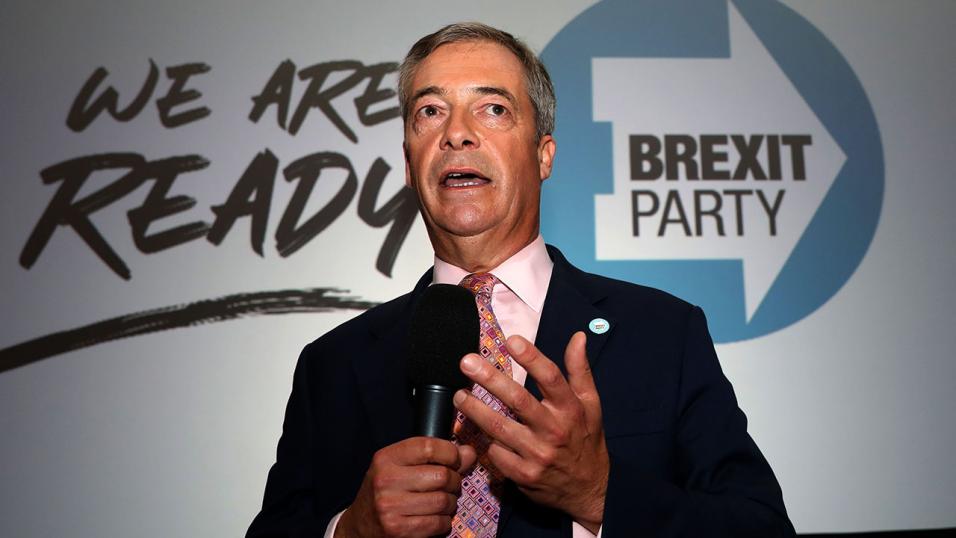 Nigel Farage will not run in this General Election
The Tories start red-hot favourites for the General Election but, as Paul Krishnamurty explains, there are numerous potential gamechangers in play...
"What of turnout? It will be dark by 4pm in the North and Scotland - key battlegrounds. The weather may be atrocious - what if there are floods or whole areas snowed in?"
Everything about the Brexit Party
The idea of a formal pact between the Tories and Brexit Party looks doomed after the latter confirmed their intention to fight every constituency. It remains to be seen whether an informal pact, where they target Labour-held Leave seats that are realistically beyond the Tories, emerges.
Nigel Farage, however, will not run and instead will use his LBC show as a platform. If his damning critique of the Brexit deal cuts through, that could present a real problem for the Tories. Alternatively early polling trends, and much of the mood music from allies like Aaron Banks, suggest they will be attacked for endangering Brexit and duly squeezed.
Extraordinary intervention by @Arron_banks - the man who bankrolled Nigel Farage's GO Movement Referendum Campaign. Brexiteers need to embrace practicality and back this new deal. It is better in critical ways. Heaven can wait. Get out & get on. pic.twitter.com/jFxOlIPGlJ

? David C Bannerman (@DCBMEP) November 3, 2019
The December effect?
There hasn't been a December election in 1923 and we can only guess how that might affect opinion and voting patterns. It isn't clear where polling stations will be, given that many will already be booked up with nativity plays and the like. That must have the potential to annoy voters.
And what of turnout? It will be dark by 4pm in the North and Scotland - key battlegrounds. The weather may be atrocious - what if there are floods or whole areas snowed in? It isn't beyond the realms of possibility that the election is postponed.
Can Labour change the conversation again?
As in 2017, the polls indicate a whopping Tory victory with Jeremy Corbyn and Labour in dire straits. We know what happened then. An election that was supposed to be all about Brexit suddenly turned into a conversation on domestic policy - particularly austerity - and the polls were transformed.
It is quite possible that Labour's dire poll rating is due to a Brexit-obsessed news cycle. Anything that invokes nationalism is a conversation they would rather avoid and hurts their cause. Their focus will instead be on public services, inequality, building a fairer society. An entirely different conversation which, if cutting through, has transformative potential.
The scale of tactical voting
The big Tory lead is primarily because Boris Johnson is uniting the Brexiter vote. But what if Remainers can get their act together and form a tactical alliance? That would involve backing the party best placed to beat the Tories in each individual constituency - whether that be the SNP in Scotland, or either Labour/Lib Dem/Plaid Cymru/Independent in England and Wales.
Tactical voting was pivotal in denying the Tories a majority in 2017 and there are a plethora of sites for voters to get advice. That, however, could also create problems, because the best tactical option is a matter of dispute in dozens of key seats!
To what extent will Jo Swinson cut through?
Any election campaign is a golden opportunity for smaller parties to raise their profiles and rise in the polls. That particularly applies this time to the Lib Dems, given their holding the clearest pro-Remain stance and historic levels of dissatisfaction with the main two parties.
It can surely only help that they are led by a woman, as opposed to two deeply divisive men. A campaign surge along the lines of 'Cleggmania' in 2010 cannot be ruled out. However Jo Swinson starts on the back foot - having been excluded from the opening debate on ITV. That was precisely the platform that gave Clegg momentum.
Independents of all hues are competitive
There have never been more independent candidates in parliament and they, along with others, could further complicate the post-election parliamentary maths. Such candidates range from ex-Tories such as Dominic Grieve to the Ashfield Independents who swept the board at the last round of local elections. Indeed those election results implied there has never been a better time to be free from party affiliation.
Baggage presents multiple threats to Johnson
The polls may show the PM still enjoying a honeymoon period but there are various potential pitfalls ahead. Tonight's Channel 4 Dispatches will highlight a case in point and ramp up pressure to release the Intelligence Committee report on Russian interference in British politics.
Dispatches examines the influence of Dominic Cummings and Seumas Milne, the controversial and unelected advisors to Boris Johnson and Jeremy Corbyn - and asks if they are the ones truly shaping the upcoming general election and Brexit. pic.twitter.com/anP4MRy3ko

? Channel 4 Dispatches (@C4Dispatches) November 3, 2019
Whether the government releases it or not, the issue could pose a serious campaign threat to the government. So too, the ongoing investigation into Johnson's friend Jennifer Arcuri and her receipt of public cash. Never underestimate the political effect of a scandal!
Follow Paul on Twitter and check out his website, Political Gambler.

Discover the latest articles
Read past articles