Stoke-on-Trent Central By Election Odds: Hunt resignation piles pressure on Corbyn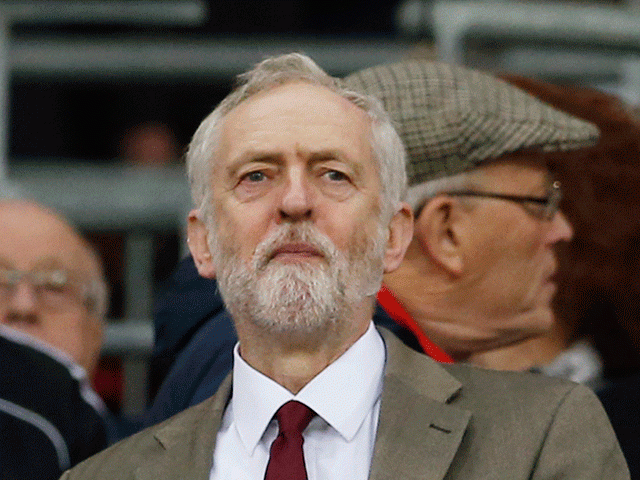 Defeat in Stoke would be disastrous for Labour
This is already promising to be a year of fascinating by-elections, with Tristram Hunt triggering a second daunting test for Jeremy Corbyn. Paul Krishnamurty looks at the early Stoke by-election odds...
"Historically, this is one of Labour's safest seats...Yet in a signal of just how little confidence gamblers have in Corbyn's Labour, they were matched just shy of even money this morning, before settling around 5/71.7."
When looking ahead to the big political stories of 2017, I discussed the likelihood of a series of by-elections being triggered by Labour MPs, aimed at destabilising Jeremy Corbyn, or at least having that effect. After a second of his fiercest critics quit this morning, we already have two to look forward to.
In the wake of Jamie Reed's resignation before Christmas, one-time leadership hopeful Tristram Hunt has followed suit. Like Reed, Hunt has a legitimate excuse, in the form of a lucrative job offer. Running the V&A or a highly paid position in the nuclear industry is clearly regarded a better career move than sitting on Labour's backbenches. Let alone fighting what could be a bloodbath at the next general election on a ticket he doesn't believe in.
The Labour leader already faces a perilous test in Copeland, for which Betfair punters still rate the Tories favourites to win at 10/111.88. Defeat in Cumbria would be a devastating blow but the excuses are at least ready to go. The significance of the nuclear industry, overwhelmingly white and ageing population, make this a uniquely bad seat for Corbyn. Losing Stoke-on-trent would be on another level - a new low in Labour history.
Historically, this is one of Labour's safest seats. Even in the last two diabolical general election results, Hunt won by more than 5,000. Yet in a signal of just how little confidence gamblers have in Corbyn's Labour, they were matched just shy of even money this morning, before settling around 5/71.7.
The greater threat comes from fellow opposition parties rather than the Tories. Whereas Theresa May's party are favourites to win the Cumbrian seat, they have very little hope in Stoke. Their base is around 20% and unlikely to rise much, if at all. In fact were either UKIP or the Lib Dems able to generate a narrative where they offered the only way to beat Labour, it may be possible to squeeze some of this Tory vote as I doubt they'll make much effort on the ground.
The point is that Stoke is an extremely deprived city, which has failed to feel any benefit from the Tories' fabled 'long-term economic plan'. That being so, it should be fertile territory for UKIP and a key test of their new leader. Identifying the lack of enthusiasm amongst Labour's core supporters in the North and Midlands. Paul Nuttall promises to usurp them in the same way the SNP did in Scotland following their independence referendum.
There is definitely scope for UKIP in this part of the world. They finished second last time, advancing significantly in a city that had long been a prime BNP target. Whereas the BNP scored a notable 8% in 2010, UKIP managed 22% in 2015.
The city voted Leave and is precisely the sort of working-class area that New Labour lost the ability to communicate with. Indeed Cambridge historian Hunt was a controversial selection, apparently imposed by the party with scant regard for local sensitivities. Picking a strong candidate with local credentials is absolutely imperative for Labour.

Another problem for Labour is the Lib Dem resurgence. The evidence from Richmond and numerous council by-elections is that they are reaping the rewards of their clear, pro-Remain and second referendum stance. Though they were obliterated on 4% last time, it is worth noting that they were competitive on 22% in 2010. Punters are certainly taking notice, backing them down to 13/27.4 and third favouritism this morning.
For all these worries, however, Labour must start hot favourites, not least because all their opponents have their own question marks.
UKIP have yet to prove they can move beyond their ceiling around 30% and have awful favorability numbers. The only Westminster seats they've won involved defecting, sitting Tory MPs. Many of their supporters have been Eurosceptic Tories, with a new incentive to return to their political home. In time, their peak may have been a momentary mid-term surge, driven by the personality cult of Nigel Farage and a single issue that was always at the heart of UK politics, yet ignored by the mainstream.
Post-Richmond, the Lib Dems have got their by-election mojo back and they are bound to pour activists into the area. A good performance seems likely but victory extremely optimistic. This is not wealthy, liberal Richmond. The electorate is relatively young and 14% are in full-time education, but the area has suffered during the austerity era, for which the Lib Dems remain partly blamed. Even that excellent 22% result was part of their best ever election result, and probably a peak.
With all four main parties likely to perform respectably, the winning target is low. A repeat of Hunt's 39% would be enough. Despite their troubles, Labour have fared well defending other by-elections since going into opposition and shouldn't fall too far back. Stoke presents a test of their resilience, but this isn't Copeland. It is younger, with many more minorities and students. Anything less than a win with a couple of thousand votes to spare would be a diabolical result.