Next UKIP Leader Betting: Six contenders to succeed Henry Bolton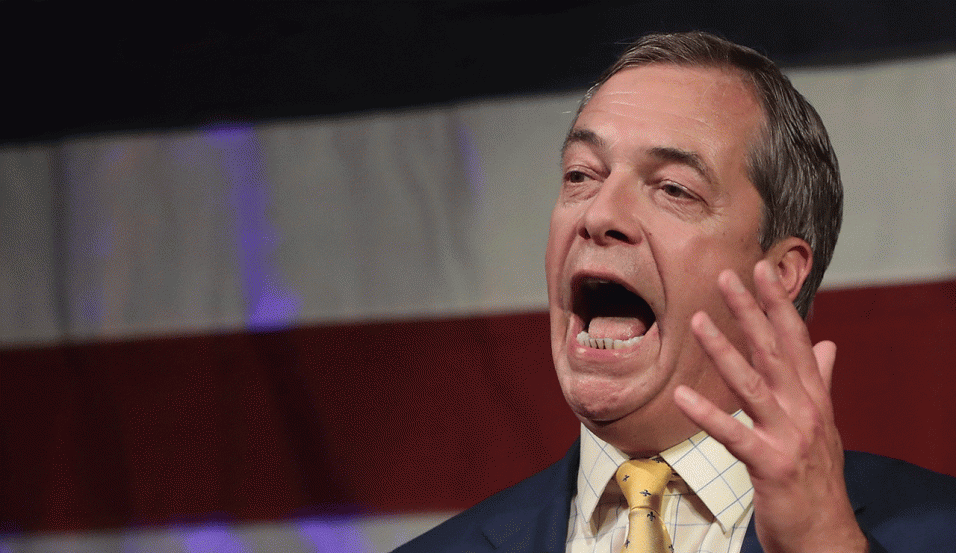 Could Nigel Farage make yet another comeback for UKIP?
With yet another UKIP leadership contest very much on the cards, Paul Krishnamurty takes a look at six potential successors to Henry Bolton...
"The most plausible candidate among the front-runners...Tim Aker is just 32 years old and apparently controversy-free so far - definitely a positive! A serving MEP with useful links to right-wing groups such as the Taxpayers Alliance, he only lost narrowly....when contesting Thurrock at the 2015 General Election."
They may be polling below 2% and be all but wiped out in local government but you just can't keep UKIP out of the headlines. Albeit for all the wrong reasons. With leader Henry Bolton clinging to power after an overwhelming vote of no confidence and serial resignations, a fourth leadership contest in less than two years appears inevitable. If anything like the other three, expect plenty of drama, controversy and carnage on our markets.
Before getting to some potential runners, a quick recap of their recent history. Almost wholly associated with one man, the party were forced to start again when Nigel Farage quit following the EU Referendum. This was actually his second term as leader, having resigned in 2009. His replacement Lord Pearson quickly stood down, admitting he 'wasn't much good'.
The first post-Farage leadership election was won by Diane James after a farcical contest. Stephen Woolfe was trading heavily odds-on when being disqualified for handing in his application 17 minutes late. He was also hospitalised after a fight with fellow UKIP MEP Mike Hookem. Three other front-line candidates were also ruled ineligible to stand.
James lasted all of 18 days, before resigning and admitting she didn't have the authority to lead this party, to be swiftly replaced by Paul Nuttall. The former deputy leader and regular TV spokesman could at least call on widespread support within the party, and won 63% of the vote. Having been billed as the working-class voice to break into Labour's heartlands, his credibility was soon shot after a disastrous Stoke by-election campaign.

Following last June's national General Election humiliation, Nuttall stood down, to be replaced by Bolton who won with a far from convincing 29%. This after three others had traded at odds-on for the leadership - Farage, Anne-Marie Waters and Peter Whittle.
Assuming Bolton is indeed forced out, identifying their next leader is one of the trickiest tasks imaginable in this sphere of betting. Our early market is open with the favourite available at 5/1. Here's a quick guide to some of the leading candidates.
David Kurten
As a serving member of the London Assembly, Kurten has become one of the most prominent UKIP politicians. He finished third to Bolton on 17% - better than generally expected - and was education spokesman until resigning yesterday. With fewer than 8,000 followers on Twitter, Kurten is hardly a household name. He's best known for his anti-gay marriage stance and claiming gay people were likelier to be abused as children.
Nigel Farage
Whether he runs or not, Farage will attract betting interest. To those outside the party bubble, he is UKIP and would win by a mile if standing. Whether he would rather do that than host a LBC show and tour the world giving lucrative speeches to far-right audiences, however, is another matter. Reportedly, Farage won't be returning to UKIP and is exploring a new party with a similar platform, alongside major donor Aaron Banks. The fact he is implicated in the Trump Russia investigation - and Banks married to an alleged Russian spy - hardly helps either.
Tim Aker
Next up the most plausible candidate among the front-runners in my view. Aker is just 32 years old and apparently controversy-free so far - definitely a positive! A serving MEP with useful links to right-wing groups such as the Taxpayers Alliance, he only lost narrowly in third place when contesting Thurrock at the 2015 General Election. With 13K followers on Twitter, he's faring better than the better-known Kurten.
Peter Whittle
Another GLA member, Whittle's result in the last leadership contest was bitterly disappointing. He finished fifth despite trading at odds-on minutes before the result was announced. He is openly gay and a staunch critic of the so-called Islamification of the UK.
Gerard Batten
Batten is a founding member of UKIP and MEP since 2004, so should at least be well-known and connected throughout the party. He is no stranger to controversy, having once accused former Italian PM Romano Prodi of being the KGB's man in Italy. A friend of Alexander Litvinenko - the ex-FSB agent infamously poisoned in a London restaurant - Batten has longstanding links to Russia, regularly appears on RT and is bound to attract attention if the Russia investigation escalates here.
Raheem Kassam
A Muslim (albeit non-practising) may not seem an obvious UKIP leader, but Kassam is impeccably connected amongst the 'alt-right' as editor-in-chief of Breitbart UK and is in another league to these rivals in terms of Twitter recognition, with 96K followers. That is probably due to his provocative, offensive tweets and support for Donald Trump. He's likelier to follow whatever project his friends Farage and Banks choose.

Follow Paul on Twitter and check out his website, Political Gambler.