UK Politics: Five reasons to back Labour for the next election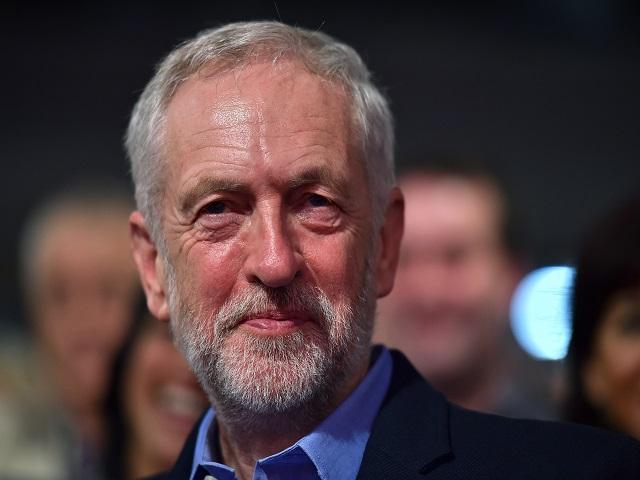 The future looks increasingly good for Jeremy Corbyn
Buoyed by a surprisingly good election result, Jeremy Corbyn's Labour are continuing to progress in polls, local elections and campaigning strength. Paul Krishnamurty says they should be favourites for the next election...
"The Tories are already deeply split on Brexit, not to mention various social issues that are bound to emerge during a leadership contest to replace Theresa May. It is hard to see how their poll rating doesn't at least take a significant mid-term hit."
After 18 months of relentless political drama, generating the biggest ever betting markets in our medium, the summer has felt slightly weird. Sure, there are ongoing Brexit negotiations, rumours of Tory leadership bids and daily Donald Trump developments but, on the political betting front, it has been relatively quiet.

That's because long-term markets will always struggle to compete with those producing imminent results. While reluctance to tie up money for a long or undefined period is understandable, it can be something of a misnomer. For if you play a popular market such as Trump Exit Date, liquidity is consistently strong enough to enable cashing out whenever you choose. To secure a profit, one merely needs to correctly predict the short-term trajectory.

In UK politics, the best market in that regard concerns which party wins the Most Seats at the next General Election. Though scheduled for 2022, as we saw earlier this year it could be called at any given moment up to that latest possible date.

However long it lasts, we can expect many ebbs and flows. During the last two full parliaments - 2005-2010 and 2010-2015 - the odds about both Labour and Conservatives fluctuated wildly, with both trading heavily odds-on. So here's my first of what will doubtless be many trades during the parliament - back Labour at 2.111/10, for the following five reasons.
1 - Labour have been ahead in the polls since the election

The dramatic polling surge that saw Labour deny the Tories another majority actually arrived slightly too late. Another week and they would likely have fared slightly better, particularly in Scotland. What was a 20% deficit when the campaign started became less than 3% by June 7th, and has since become a consistent, albeit small lead.

They have led 17 of 20 polls since the election, recording less than 42% only twice. That suggests a pretty solid bank of support - unlikely to disintegrate any time soon. As Max Liu mentioned yesterday, local election results are also very promising.
2 - Governments tend to decrease in popularity

The longer a party is in government, the harder it will be to defy gravity and avoid losing popularity. Granted, the last two Conservative governments defied this trend by increasing their share of the vote but both the 2015 and 2017 results must be seen in the context of significant smaller parties collapsing, thus heralding a return to two-party politics.

After receiving 85% of the vote combined - compared to less than 70% in the three previous elections - there are very few extra votes for either to squeeze. To advance on the highest Tory vote share since Margaret Thatcher in her pomp - in this cynical, anti-establishment era - would be a remarkable, and unlikely, achievement.
3 - There is no good news on the horizon for the Tories

By 2022, the Conservatives will have been in power for 12 years and will be standing purely on their own record. Unlike 2015 and to a lesser extent 2017, blaming the legacy of the previous Labour government will not work. That will require measurable progress on issues like living standards, housing, education, immigration and the NHS that are not being felt by voters right now.

The party whose referendum created Brexit will lead us out of the EU and have to take responsibility for the consequences. Starting this week with the Great Repeal Bill, this parliament is going to be full of drama and probably regular defeats for the government. The Tories are already deeply split on Brexit, not to mention various social issues that are bound to emerge during a leadership contest to replace Theresa May. It is hard to see how their poll rating doesn't at least take a significant mid-term hit.
4 - Corbyn's Labour have become formidable campaigners

In contrast all Labour need do is what all good oppositions do - oppose, scrutinise and pivot when necessary. Do that, avoid scandal, and they become the natural recipient of anti-government sentiment. Particularly now their numerous rivals on the Left are in freefall.

The key difference between the last election compared to other recent ones was that Labour monopolised the anti-Tory vote, squeezing the Lib Dems and Greens into almost total irrelevance. The SNP, themselves tainted by years in government, could fall next, potentially handing Labour 20 plus seats.

Furthermore as argued recently, Momentum are rapidly turning Labour's ground and online game into a formidable machine with no peer in UK politics. Every weekend, hundreds of activists are pouring into the seats they need to win a majority. As the farcical launch of Activate demonstrated, the Right has yet to work out how to respond.
5 - Theresa May's successor may not be an improvement

Assuming Theresa May doesn't lead them into the next election, the great Tory hope is finding a more popular leader, who can rebrand the party and government, earning at least a honeymoon with voters. This was how John Major reversed a massive mid-term poll deficit at the 1992 election, having taken over from Thatcher in 1990. Even if history does repeat itself in that way, however, Labour are likely to have assumed strong favouritism in the meantime.

In truth, there is no reason to assume the next Tory leader will be any more popular. Consider the dire headlines Jacob Rees Mogg's ultra-conservative views have generated ever since he was outed as the front-runner among members. Right now, there isn't a popular, front-line alternative to May. Perhaps one will emerge and change the game but, for now, we should be betting against that likelihood. Labour should be favourites.

Recommended Bet
Back Labour to win Most Seats at the Next General Election @ 2.111/10

****

Follow Paul on Twitter and check out his website, Political Gambler.
Discover the latest articles