Next Conservative Leader: Ignore Boris and think long-term with this pair of outsiders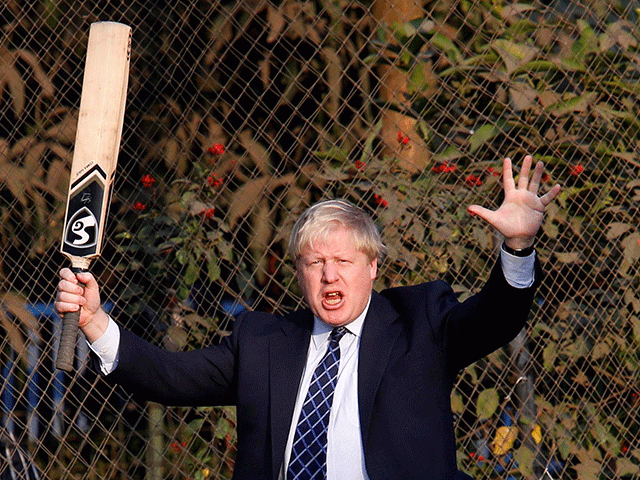 Boris hogs the headlines but smart punters are looking elsewhere
With speculation mounting by the day regarding Theresa May's successor, Paul Krishnamurty recommends looking to the longer-term, identifying a couple of emerging prospects still available at attractive odds...
"It would be an enormous gamble to switch leader during a process that has already made painfully slow progress...Unless May quits unexpectedly, there will be no contest until at least mid-2019. That leaves plenty of time for younger candidates to emerge."
After weeks of overtly attempting to destabilise his boss and the media saturation that he knew it would generate, Boris Johnson has resumed favouritism to be the Next Tory Leader. However at 6.411/2, equivalent to a 15% chance, this market move carries nothing like the optimism that forced his odds down to 2.6613/8 (37%) during election night.
The Foreign Secretary's chance was also boosted by the latest Yougov poll of Tory members, which put him ahead of the pack. Given a massive advantage in terms of name recognition though, 21% isn't an overwhelming figure in what looks a thoroughly wide-open race. We don't even know when it will be and, while latest polls of theoretical head-to-heads point to him beating other big Tory beasts, such scenarios are unlikely to occur.
To earn a place on that ballot among members, Johnson would need to finish in the top-two among MPs. As argued a fortnight ago, that is unlikely given longstanding and growing doubts about his competence, credibility, loyalty and professionalism. Sunday's 'Blonde Ambition' documentary did nothing to allay those concerns. Tory MPs are not about to put this guy in charge of the Brexit negotiations.
In any case, it would be an enormous gamble to switch leader during a process that has already made painfully slow progress - not least due to being interrupted for an unnecessary snap election. Unless May quits unexpectedly - in which case a quick coronation for David Davis would be my prediction - there will be no contest until at least mid-2019. Johnson would be simply too divisive, especially in light of his recent plotting.
If we're looking at 2019 or later, that leaves plenty of time for younger candidates to emerge. As a focus group by Frank Luntz on BBC Sunday Politics implied, Davis is the best-placed Cabinet heavyweight but, at the age of 68, he is hardly a long-term option or liable to transform the Tory brand. To achieve that purpose, they will need to look towards the next generation.
***Watch this Tory focus group rate the main contenders***
So, who could be Theresa May's successor? Here's PART TWO of @FrankLuntz' #bbcsp focus group of Conservative voters pic.twitter.com/e6fkMypoot

? Daily&SundayPolitics (@daily_politics) October 1, 2017
Moggmentum is real but he isn't the only emerging Brexiteer

The big takeaway from that focus group was that Jacob Rees-Mogg would be a serious candidate, if running. Despite all the media howls about how unelectable the hard-Right backbencher is, this group loved him and even eliminated Boris in his favour. He is certain to be one of the stars of this week's conference, appearing at dozens of Brexit-orientated fringe events.
If he ran, Mogg would be no less likely than Jeremy Corbyn was to win the Labour leadership in 2015. Authenticity and solid principles are priceless nowadays. However, Mogg remains adamant that he isn't interested in being anything more than the MP for North-East Somerset. Plus, whatever the Tory base think of him, national opinion polls are unlikely to be favourable.
In stark contrast, were Ruth Davidson on the ticket, the party could be a completely different electoral proposition. Her transformation of the Scottish Tories demonstrates a rare appeal beyond their usual constituency, but she will not be available until 2021 at the earliest, after the Holyrood elections. She could even be First Minister by then. Bear that in mind before taking her fast-plunging odds - May and her government would probably need to survive until 2021.
I'd much rather be backing long-term prospects at much bigger odds. Ideally a consistent Brexiteer - another possible negative for Davidson - to articulate a vision for the country's future after leaving the EU. For that will probably be the narrative that underpins the contest.
Among a crowded field, two particularly stand out. Both are still younger than 50, impeccably pro-Brexit, and already mentioned sporadically as prospects by the Westminster pundits whose coverage can transform a minor profile.
James Cleverly did some smart profile-raising work simply by speaking an obvious truth last week - declaring that he 'would bite the hand off anyone who gave him the chance to enter Number Ten".
Without a hint of any disloyalty to May, that ensured Cleverly was noticed, despite not yet being in the Cabinet. A former deputy London Mayor under Johnson, he has some governing experience. Black, ex-military and an excellent media performer, he could be perfect for rebranding the party.

Given the general trend among western Conservative parties, it is quite likely that the post-Brexit vision would involve doubling-down on their hard-Right credentials. Tough rhetoric on immigration, a 'UK First' foreign policy and strong opposition to identity politics. A leader who, like Donald Trump, relishes being in opposition to the liberal media.
If they want a maverick, then Johnson and Mogg fit the bill but MPs may prefer a more conventional, serious politician. Here, a better bet could be Dominic Raab. The 43-year-old has already built a following with hard positions on Brexit and immigration, while making a name for himself by attacking 'feminist bigots' and the 'equality bandwagon'. Notably he was rated third on 8% in a recent members poll, despite a much lower profile than the rest.
Recently restored to a junior ministerial job, he could easily overtake Johnson and even Mogg in the race to be seen as 'chief Brexiteer'. When the time comes to lay out detailed plans for post-Brexit Britain, Raab will have plenty to offer.
Both Cleverly and Raab are currently trading around 30.029/1, so there's plenty of trading mileage as and when their profiles develop. When this leadership contest actually begins, there will only be a few candidates - four or five if the last three are a guide. Merely identifying those candidates early will make it easy to secure a profit when the time arises. Thinking ahead, rather than worrying too much about the latest twists in a febrile, 24/7 media, can pay.

Recommended Bets
Back James Cleverly for Next Conservative Leader @ 28.027/1
Back Dominic Raab for Next Conservative Leader @ 28.027/1

****

Follow Paul on Twitter and check out his website, Political Gambler.

Discover the latest articles