Next Conservative Leader Betting: For once, we can trust the favourites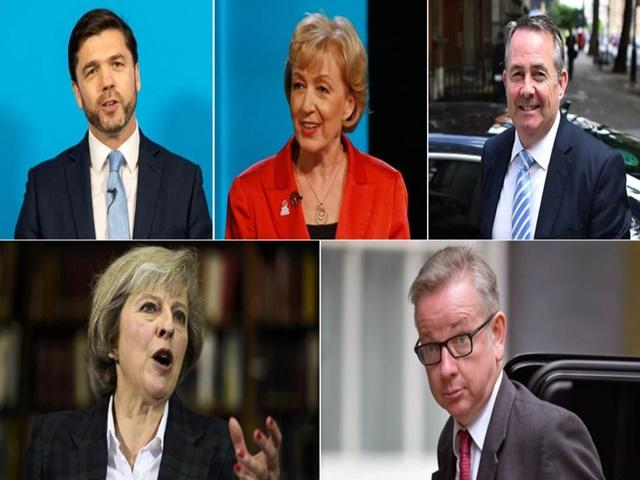 Theresa May has a massive lead among MPs
Ahead of today's first ballot in the Tory Leadership race, Paul Krishnamurty weighs up the markets, arguing that unlike last week or previous contests, the signals are correct...
"It is important to recognise another key difference with the last three Tory contests. When choosing Cameron, Iain Duncan Smith or William Hague, the party was picking an opposition leader...This time, the new Tory leader must be ready on day one to be PM."
As discussed on these pages last year, the history of Conservative Party leadership contests is littered with upsets and hard luck tales from punters backing the early favourite. In every such contest since the legalisation of betting shops, the opening favourite failed to win.
Bad news in theory then for Theresa May but this particular race is slightly different. It effectively started before the last election, after David Cameron announced he would not run again. Since then the first two favourites - George Osborne and Boris Johnson - have both bitten the dust without even officially entering.
Many fingers were burnt by Johnson's surprising failure to run and, given the party's history, punters could be forgiven reluctance to pile into the odds-on favourite in the two live markets on the race. However in both cases, the logic behind the betting is rock-solid. Theresa May is rated a confident bet at 1.4640/85 to become leader and, while odds around 1.152/13 will only interest big-hitters, Liam Fox looks certain to be the first candidate eliminated today.
Regarding May, it is also important to recognise another key difference with the last three Tory contests. When choosing Cameron, Iain Duncan Smith or William Hague, the party was picking an opposition leader several years in advance of the next election. This time, the new Tory leader must be ready on day one to be PM at a pivotal, fractious moment in our history.
On that score, the Home Secretary is easily the best qualified, which explains her massive lead in endorsements. Check out the latest tweet from Michael Crick of Channel 4 News, who has been regularly updating the respective tallies.
Latest #C4News tally of Tory MPs, partly based on others' work: May 122; Leadsom: 40; Gove 32; Crabb 24; Fox 13; not known 99

? Michael Crick (@MichaelLCrick) July 4, 2016

If correct, May has already passed the 112 required to ensure a place in the final run-off with members. If she can get to 166 - over 50% of MPs - once the undeclared 99 have voted or in a later round, there is a chance the rest concede, avoiding that run-off with the members.
Notably her current supporters include several from the winning Leave side in the referendum, despite her supporting Remain - which spells bad news for her closest rival in the market, Andrea Leadsom.
The Energy Minister has been backed right down to below 4.03/1, as punters assume she will be the leading Brexiteer and able to win over supporters of likely losers Fox and Michael Gove. The key number to watch in today's ballot is whether she can finish decisively clear of Gove.
If reaching the final two, Leadsom or any Brexiteer would be a threat because the grassroots are notoriously anti-EU. However if MPs do overwhelmingly support May, her pitch as the competent, experienced unity candidate could become irresistible across the party.
Liam Fox predicted to be first out

The exact picture will become clearer after today's first round, for which Fox has been matched down to 1.111/9 to be the first eliminated. Again, it is hard to make any sort of case against backing the favourite.
As those totals show, Fox is stuck in last place and, as a party veteran, has nothing like relative newcomers Stephen Crabb or Leadsom's potential to add more. Nobody expects Fox to become leader and around two thirds of Brexiteer MPs, who might wish to reward a loyal ally, are already declared.
Don't underestimate the man currently second from last either. Crabb is widely regarded as a prospect, as is his running mate Sajid Javid. Many of his public endorsers were elected in 2015, and plenty in the party will welcome the input of the next generation of Tory leaders in this debate.
Paul Nuttall is the early UKIP favourite

As if political bettors didn't have enough to think about, Nigel Farage's shock resignation has kicked off another fascinating market. The early money for Next UKIP leader has largely centred on two MEPs from the North of England, in recognition of the party's rising electoral opportunities against Labour.
The early favourite is probably the second best known Kipper. Deputy Leader Paul Nuttall is trading around 2.89/5, just ahead of Steven Wolfe. The latter was initially backed down to 2.0621/20 before falling back to around 3.259/4. Both are very strong candidates that will worry Labour in their Northern heartlands - perhaps more so than ex-public school and banker Farage.
With women looking increasingly likely to lead most Western countries, plenty will make the case for Suzanne Evans and Diane James. Both are on the drift, though, at 10.519/2 and 16.5 respectively. Nevertheless, both women are good communicators who have represented the party well on TV in recent years and are worthy of a place on the shortlist.

***

Follow Paul on Twitter and check out his website, Political Gambler
Discover the latest articles