General Election 2017: Five dynamics to follow during this week's TV debates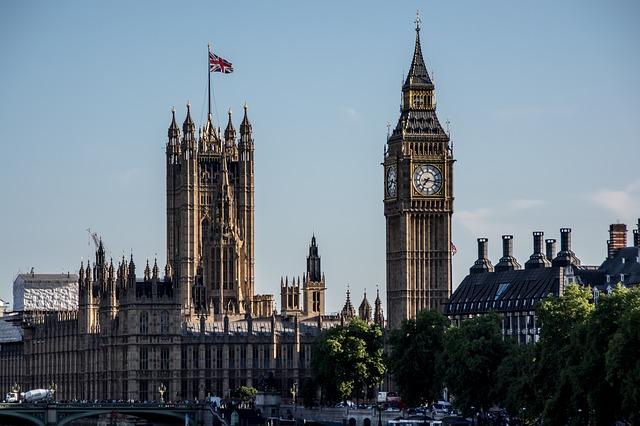 All the main party leaders have cause for concern in these debates
Ahead of the first of four election debates this week, Paul Krishnamurty lays out the challenges facing the seven parties and their representatives...
"Two years ago, Ed Miliband's hopes took a decisive hit when he came under attack from hostile audience members on Question Time. The memory of that will seem mild compared to Corbyn's reception and he must have a well-prepared response."
As we enter the closing stretch, the time has come for those make-or-break TV moments, starting tonight with The Battle for Number Ten on Sky News. Theresa May and Jeremy Corbyn will face a grilling from Jeremy Paxman and a studio audience.
Then on Wednesday, BBC host a seven-way debate. This will involve the leaders of five minor parties but not May or Corbyn. In their place, Amber Rudd will represent the Conservatives but the Labour rep is not yet confirmed.
Friday sees the big one, with May and Corbyn appearing on a Question Time special with a studio audience. Finally on Sunday, the minor parties get their chance in another QT special.
Can Theresa May handle scrutiny?
The campaign to date should have taught, or reminded, the Conservative Party that success can breed complacency. Two years of ineffective opposition, aided by a compliant media, enabled them to believe a stress-free, huge majority was theirs for the taking. Just swerve any risky debates, repeat a few prepared lines about strong and stable leadership and the electorate's hostility to Jeremy Corbyn would ensure a historic victory.
Politics rarely works like that, as Theresa May is finding out. After an uninspiring campaign, spectacularly botched manifesto and evasive interviews, the shine is coming off. Suddenly, the PM's image as a competent pragmatist - distinct from her ideological Tory colleagues - is disintegrating. She is a few bad media moments from being rebranded as one of those 'nasty Tories' (a term she invented).
More damagingly, confidence from within her own party could easily drain away - Tory MPs are not known for tolerating failure. May failed miserably against Andrew Neil's grilling last week and is certain to come under pressure from Jeremy Paxman tonight. Having to directly face voters in studio audiences could be very uncomfortable if meaningful answers are not forthcoming. Given that they haven't been to date, Tories are entitled to worry.
Can Corbyn muster a credible response to terrorism?
The PM's saving grace, of course, is the opposition. Corbyn may be surpassing expectations during this campaign but the fundamental weaknesses remain. The Manchester attack has moved terrorism centre stage and it is simply impossible to see how it doesn't damage him. The weekend focus on his past IRA comments was predictable, but may have only reinforced the hostility from those who would never support him anyway. Perceptions of that conflict and peace process have changed over a long period.
Far more damaging is his opposition to new anti-terror laws over the past decade. When pressed to explain, his answers are the sort that would work among a tiny percentage of civil libertarians, yet completely fail to provide the clear response and solutions that the wider public craves.
Two years ago, Ed Miliband's hopes took a decisive hit when he came under attack from hostile audience members on Question Time. The memory of that will seem mild compared to Corbyn's reception and he must have a well-prepared response. While he has been very good at handling tough questions from journalists, the general public are a very different animal.
Tim Farron urgently needs a new strategy
The Lib Dems are enduring a nightmare. Squeezed in the polls and largely ignored apart from their leader's controversial religious beliefs. Their plan to be the Remain Party is not working. The distinct policies that made them successful during the Noughties - anti-tuition fees, opposition to the Iraq war, raising the tax threshold - are now core Labour or Tory policies.
A deeper problem is that, since 2010, they seem to have forgotten their target audience. When Farron attacked Corbyn's foreign policy speech, he contradicted his own personal and party positions and alienated precisely the type of voter they need to compete in CON-held marginals. It suggests the party still hasn't realised that any progress depends upon clearly demonstrating anti-Tory credentials, in order to gain tactical help.
Will UKIP make capital out of the terror fears?
With no MPs and very few councillors after the local elections, UKIP can count themselves lucky to get these debate opportunities. The strategy Paul Nuttall will pursue is obvious. Their future lies on the far-right with an anti-immigration, anti-Islam platform. It won't win any seats but could enable survival and carve out a niche position with between 5-10% of the vote.
This isn't just a side issue. In most marginals, their 2015 voters hold the balance of power. In many, the far-Right have a history so it may not be so straightforward for the Tories to monopolise these Brexit voters. Especially if, as expected, Nuttall hammers home his message that May failed on immigration and cut police numbers as Home Secretary.
Minor leftish parties must stress their anti-Tory credentials
Scots and Welsh nationalists find themselves in a strange position during these debates, in front of a UK-wide audience. They have to appeal as the sole, authentic defenders of their nation, whilst not alienating the English.
Nicola Sturgeon has two challenges. First, to stop unionist Labour voters offering tactical support to the Tories. Given that the SNP/Labour programmes are almost identical, that is a realistic aim. Second, she needs to assague English fears of a chaotic coalition - the Tory scare that worked so well in 2015.
As for Leanne Wood of Plaid Cymru, the problem is that their competition is usually Labour and their tactic to oppose them from the Left. With Corbyn around, that space is closed and she will struggle to say anything memorable. Her best bet could be going after UKIP. Ditto the Greens, who are being squeezed by, and are hard to distinguish from Labour.

****

Follow Paul on Twitter and check out his website, Political Gambler.
Discover the latest articles