General Election 2017: Lib Dem demise should ensure a Conservative majority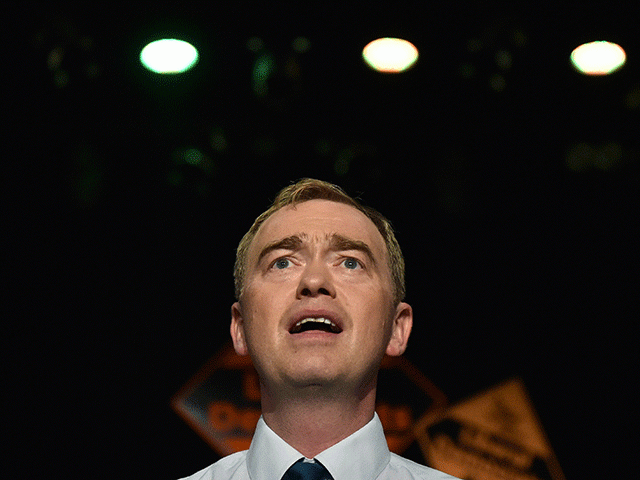 Tim Farron's only hope lies in the growth of tactical voting
Having started the campaign confident of a revival, the Lib Dems have hit rock-bottom. Paul Krishnamurty says if they can't win seats back from the Tories, Theresa May's majority is secure...
"Lib Dems will tell you that national numbers are irrelevant - because their local strength and targeting skill means they will overperform on June 8th. However given that it didn't materialise in 2015, I doubt the old rules apply."
Over the course of the campaign, this election has been likened to many from the past. Inevitably, comparisons were made with Margaret Thatcher, with the early and betting implying Theresa May would even improve on the Iron Lady's 1983 personal best - a majority of 144. Even if the Tories underperformed, their 1987 majority of 102 was easily within range.

Much has changed. The current size of majority estimate is closer to Labour's last victory in 2005, when Tony Blair won a working majority of 66, but well below his two previous landslides. Given earlier expectations, May would probably take it. For while the Tories remain heavy favourites to win, their lead has significantly narrowed. According to Yougov's new model, rather than emulating the glory years of Thatcher, May is on course for a similarly inconclusive win to David Cameron in 2010.

However there is one gigantic obstacle to a hung parliament. Cameron was denied a majority in 2010 because the Lib Dems retained 57 seats - 46 in England. Five years later, that tally was reduced to just eight, following their controversial decision to join Cameron's coalition. Having started out talking of tripling that number, with high hopes in at least a dozen CON-held marginals, even doubling it looks a very big ask now. Over 14.5 seats, for example, is rated only 25% likely.

Campaign weaknesses are well documented. Positioning themselves as the Remain Party alienated 52% of the population and, with the other 48% largely moving on from the referendum, it works in a handful of seats at best. Tim Farron hasn't cut through. However rather than recent strategic effects, we need to look a lot further back to understand what is happening.

UK politics is fundamentally a two-party affair - our first past the post system will always ensure that - in which the main parties represent the mainstream Left and Right. So in the 70 years they spent outside government, the third party faced two constant problems.

First, a lack of clear ideology enabled opponents to brand them as 'wishy-washy', 'opportunists' who faced both ways and would sell their souls for a slice of power. Second, even if you liked their centrism, it was usually a wasted vote. At the height of Cleggmania in 2010, a Yougov poll showed them on 49% in a hypothetical scenario where they had a 'significant chance' of winning. The Sun suppressed it and Clegg ending up flopping on 24%.
That underperformance was attributed to two reasons - young voters failing to turn out on the expected scale and a very late swing to Labour. 2010 is the only recent election where Labour outperformed polls and the dynamic behind it remains as relevant today.

There are decades of correlation between Labour and Lib Dem switchers. The numbers changed when Labour split in 1981, with four breakaway ex-ministers forming the Social Democratic Party. Their liberal, pro-European outlook stole a big chunk of Labour moderates.

After electoral failure, the Liberal-SDP Alliance rebranded as the Lib Dems. New leader Paddy Ashdown pursued a new tack that paid dividends - forming an unofficial, tactical alliance with Labour. If the latter's supporters voted Lib Dem where Labour had no chance, dozens of mostly Southern Tory seats would come into play. It built the platform that Clegg would inherit.

The prize at the end of that journey was a return to government, but it proved a poisoned chalice. Having progressed with the help of disaffected Labour voters, Clegg decision to back the Tories alienated them. Now Deputy PM, Clegg said it mattered not. They would make the British public fall in love with the idea of coalition, opening up a stack of new voters.

Seven years on, the plan has clearly failed. When voters were confronted by the prospect of another coalition in 2015, they swung late to the Tories. This time their bigger rival on the centre-left is monopolising anti-Tory sentiment. Any idea that they would capitalise on Jeremy Corbyn's unpopularity is for the birds. The latest Ipsos Mori poll had the combined CON/LAB share at 85% - up 17% since 2015.

Many Lib Dems will tell you that national numbers are irrelevant - because their local strength and targeting skill means they will overperform on June 8th. However given that it didn't materialise in 2015, I doubt the old rules apply. When they joined the coalition, they ceased to appeal to either left-wingers or protest voters, becoming part of the hated establishment whom they'd given a black eye in so many famous by-elections.

Consequently, it is becoming ever harder to see how they get the 40-odd percent required to win parliamentary seats under first-past-the-post. Doing so in the past generally required tactical Labour votes or winning segments with a distinctive policy. Their two most rewarding - opposition to the Iraq war and tuition fees - are now associated with Corbyn and those voters are rejoining Labour in droves.

Their only hope lies in the growth of tactical voting, and there is some evidence to suggest it will be much more prevalent this time. That gives them in chance in a few unionist Scottish targets against the SNP, and heavily-Remain seats against the Tories in West London. On the other side of the ledger though, most of their eight seats are vulnerable.

Overall, they are favourites in just ten seats - eight of which are very much in-play. Neil Monnery has been doing a sterling job hunting for some value gains but, while the likes of Eastbourne, Lewes and Portsmouth South might be winnable in different circumstances, they are very tall orders when the Tories are polling above 40% nationally. If holding those seats, only a miraculous Labour performance can stop May winning a majority.

There is only one hope for Farron. The leader must spend the last few days of the campaign loudly reminding people in their target seats that voting Lib Dem is the only realistic way of preventing a Conservative majority. To appeal to the progressives that like Corbyn, but who live in seats where Labour victory is unimaginable. If he fails, the comparisons on Friday may be with elections from the 1950s - when the standing joke in Westminster was that all the Liberal MPs fitted in the back of a taxi.

****

Follow Paul on Twitter and check out his website, Political Gambler.
Discover the latest articles