General Election 2017: Final Predictions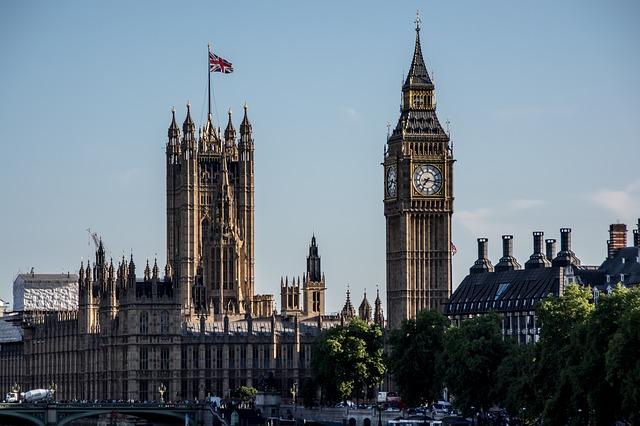 The Conservatives are predicted to win a working majority of 82
As the campaign draws to a conclusion, Paul Krishnamurty lays out his final predictions for each party's seat tally and discusses the dynamics in play...
"The fundamentals have not changed. The Conservative vote - which anyone with a passing knowledge of previous elections knows to be ultra-reliable - remains consistently in the mid-40s. Barring a miracle involving unprecedented levels of tactical voting against them, that has to ensure an overall majority."
When Theresa May called this election seven weeks ago, the overwhelming consensus predicted a landslide victory. Any non-partisan voices suggesting Labour could put up a fight, let alone deny the Tories a majority, were extremely hard to find. Yet here we are on election eve and there are plenty of punters willing to stake sizeable amounts on precisely that, or even Jeremy Corbyn to become PM.
I am not among them. In fact, while the general narrative implies a dramatic turnaround, my positions haven't changed much at all. I began by arguing that Labour's resilience was being underestimated, and that the English anti-Tory vote had nowhere else to go. That initial bet on Over 177.5 seats has since shortened from 3.55/2 to 1.330/100. Given that my final prediction has them on 208, there's no plan to cover. Here's my complete predictions for the 632 seats in England, Scotland and Wales.

CONSERVATIVE 366
LABOUR 208
SNP 47
LIB DEM 6
PLAID CYMRU 4
GREENS 1
CONSERVATIVE MAJORITY: 82

While this campaign has had an unpredictable feel, the fundamentals have not changed. The Conservative vote - which anyone with a passing knowledge of previous elections knows to be ultra-reliable - remains consistently in the mid-40s. Barring a miracle involving unprecedented levels of tactical voting against them, that has to ensure an overall majority. The principal question throughout has concerned the scale of it.
On that score, estimates have been slightly revised down. When I wrote our Constituency Guide, based on the potential for close betting heats, not a single CON-LAB marginal made the final 50. Nor did the easiest Tory targets. Instead, we were looking at seats where they hadn't been competitive for decades or some cases never even won.
In light of the rapidly falling Tory lead, ten of those predicted gains have since been reversed. Eight move back into the Labour hold column, two to the SNP. (Another, East Dunbartonshire, has moved from SNP to Lib Dem.)
Corbynism unites progressives but the surge stops there

These changes reflect two things. First, Labour's core vote strategy seems to have been a triumph. As I argued when their manifesto was unveiled, it was precisely what the party needed at a moment of existential crisis. Second, Theresa May's poor campaign has ended her honeymoon with the voters and to some extent retoxified the Tory brand. I remain convinced she'll eventually regret calling the election.
Nonetheless, these shifts in public opinion are not so dramatic. Jeremy Corbyn is unifying progressive opinion - more so than any Labour leader since Tony Blair. His unapologetic idealism, optimistic vision for public services, opposition to wars, Trident and selling arms to authoritarian, undemocratic regimes is perfect for hoovering up Lib Dem or Green voters. As illustrated by enormous crowds, it has created extraordinary excitement on the Left.
However there remains no evidence that Middle England wants a progressive government, especially if led by a figure about whom a majority have entrenched, negative opinions. The rise of nationalism following two referenda have worked against the Left. Had UKIP not radically altered the electoral maths last time, David Cameron would likely have won a much bigger majority. It won't last forever but right now, the Right is in the clear ascendancy.
In Corbyn's defence, I doubt any alternative Labour leader would have fared much better at this moment in history. Indeed given his ability to enthuse the Left so much more than technocrat predecessors, he might overperform. His potential to tap new voters is the one known unknown in the race. Nobody has ever seen 10,000 people turn out for a Tyneside rally in torrential rain.
Britain is entering an era of polarised two-party politics

The Corbyn phenomenon is the most interesting thing about this election, to be explored further once we know the results. My instinct is that it reflects a marked trend in politics across the Western world, particularly the USA, due to the rise of social media.
All of us, inevitably, are increasingly locked into echo chambers, particularly via Facebook. The result is ever more divisive politics - as clearly manifested in the referendum results, showing stark differences between liberal, metropolitan urban areas and the rest. Just as hostilities between Remainers and Brexiteers intensified afterwards, so now left and right find increasingly little common ground. Almost every time they go online to talk politics, opinions harden.
In the context of this election, it means voters that think Corbyn is a terrorist sympathiser with a magic money tree will have their prejudices reinforced on a loop. Ditto progressives that think Theresa May and the nasty Tories have an agenda to take Britain back to Victorian times. In theory at least, it should make predicting the behaviour of most voters more predictable.
Therefore don't expect much transfer of voters between Conservatives and Labour - the key for both is to squeeze smaller parties. As argued at the weekend, I believe the Lib Dems are now the party locked in an existential crisis. Their nuanced, centrist, swing both ways brand is redundant in the new age. In the States, moderate Republicans are virtually extinct and Hillary Clinton supporters are increasingly condemned as corporate sellouts by the Democrat base.
Hence my prediction that Tim Farron's party will win only six seats. I simply can't see them getting the required 40% to win most constituencies under first past the post. Their survival relies upon tactical support from voters of parties that can't win the seat in question. That might work in Scotland where unionists are determined to stop a second independence referendum. My prediction involves half of their six seats coming north of the border. But in England, their target voters are switching in droves to Corbyn's Labour.
The other significant implication regards turnout, as both sides are compelled to focus on their base. The more optimistic Labour polls imply much enhanced turnout among younger voters and I'm confident Corbyn's campaign can deliver on that. However I also expect plenty of the extra voters that turned out for Brexit to keep the habit. People are becoming more politicised in this new partisan environment. I'm confident about the earlier advice to back 65-70% at 3.7511/4.
So to conclude, I'm not amending any earlier bets and advising two more. First, 5.69/2 about the Lib Dems getting fewer than ten seats is a no-brainer given my prediction. It certainly makes more sense than taking fairly short odds about opponents in each of their target seats and leaves plenty of room for error.
Secondly, 1.910/11 about the Conservatives getting between 350 and 399 covers an extremely wide range. Falling short would mean losing numerous seats where they're heavily odds-on. Reaching 400 would involve an extraordinarily efficient gathering of votes, including areas where they have barely any historical pedigree. For sure this campaign has been unpredictable at times but the range of realistic results is not.

Recommended bets
Back Lib Dems to win fewer than 10 seats @ 5.69/2
Back Conservatives to win between 350-399 seats @ 1.910/11

****

Follow Paul on Twitter and check out his website, Political Gambler.
Discover the latest articles