General Election 2017: The six best Conservative constituency bets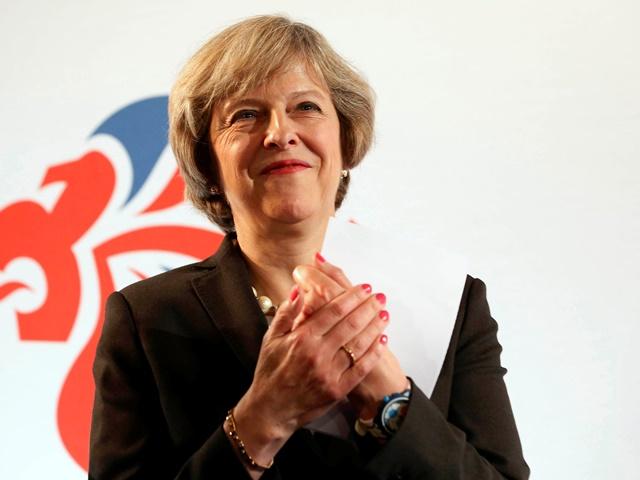 Theresa May's pro-Brexit stance should pay dividends in these six seats
With Labour closing in the polls, the Tories are drifting to attractive levels in some constituency markets. Paul Krishnamurty says these are the best six in which to back a Conservative gain...
"The recent Corbyn surge is likelier to occur in cities than small Lancashire towns. This is a strongly pro-Brexit (66%) seat, where the Tories retained over 30% in their darkest years. The number of UKIP voters in 2015 was over twice the size of Labour's majority."
National polls are differing wildly but all agree the gap is narrowing. Regardless of their accuracy, that is good news for value-seekers. A problem with the early betting was that, given their enormous poll lead, constituency odds about the Conservatives were extremely prohibitive. That is no longer the case.
A crucial factor to remember in this election is that national swing has been declining in relevance for years. As the country re-aligns politically in the wake of two referenda and newer dividing lines, the key is to evaluate what is happening in each region, because the differences are stark.
Brexit demonstrated that the UK is becoming extremely divided between younger, metropolitan electorates and the rest. It is perfectly possible, for example, that Labour win big in London while losing seats nationally. That was precisely the case in 2015 and recent polls show them on 50% in the capital.
Likewise on the same night that they were obliterated across English council elections, Andy Burnham and Steve Rotheram won the Manchester and Liverpool Mayoralties by huge margins. Last week, with those trends in mind, I listed my best six pro-Labour constituency bets, based primarily on demographics and political trends. Naturally, the opposite trends apply when searching for the best Tory targets.
In their case, the most fertile territory are seats that voted heavily for Brexit. It has given Theresa May an opportunity to win lifelong Labour voters that none of her predecessors enjoyed. As UKIP unravel, their defectors now hold the balance of power in dozens of constituencies. The older and whiter the electorate, the better for the Tories.

Back Conservatives to win Birmingham Northfield @ 1.68/13
The West Midlands local election results were nothing short of catastrophic for Labour, as UKIP supporters transferred en masse to the Tories. They're not even standing in Northfield, so we must assume that the lion's share of their 7106 voters will split for the Conservatives - almost three times the size of Richard Burden's 2509 majority. This white working class seat has become the best Tory target in Birmingham and, after voting for Brexit, is set to turn blue for the first time since the 1980s.

Back Conservatives to win Dudley North @ 1.654/6
Likewise, that post-Brexit swing in the West Midlands makes troubling reading for Labour here. At least UKIP are standing, thus potentially splitting the Brexit vote, but the Tories need to convert less than half of their 9113 votes from 2015 to wipe out the majority. This is a seat where the UKIP surge hurt the Tories disproportionately in 2015. They previously got within 2% of victory in 2010, so must fancy adding this to neighbouring Dudley South - won easily at the last two elections.

Back Conservatives to win Darlington @ 1.654/6
The North-East was also very pro-Brexit and, when Theresa May called this snap election, there was much talk of her making big advances into a region where predecessors had failed. That optimism has been somewhat quelled by Labour's comeback but this one remains a banker. One key difference with Darlington is that, unlike nearby mining areas with deep resistance to the Tories, this was a prosperous railway town. It voted for Thatcher and the party retained a substantial base here in opposition. Having won the Tees Valley Mayoralty last month, they must fancy regaining it.

Back Conservatives to win Penistone and Stocksbridge @ 2.111/10
Again the logic here is that Labour seem certain to go backwards in South Yorkshire and this is definitely one of the likelier Tory targets. While never competitive in ultra-Brexiteer towns like Barnsley and Doncaster, they got within 7% of victory in 2010 here and would have been much closer in 2015 without UKIP gaining nearly 11,000 votes. This constituency is becoming more middle-class, with plenty of commuters and new housing. These demographics make it more marginal than it once was and, with 61% voting for Brexit, Angela Smith's 6723 majority is vulnerable.

Back Conservatives to win Dagenham & Rainham @ 2.111/10
Don't be fooled by this being in Greater London. It is in fact on the border of the Labour-free zone of Essex and the capital's trend towards liberal, progressive politics do not apply here - 70% voted for Brexit. A better guide is neighbouring Thurrock - a three-way marginal involving UKIP. They were second with 12850 votes last time, particularly hurting the Tories, who had previously finished within 6% in 2010. Unless UKIP are more resilient than polls suggest, enough to wipe out Labour's 4980 majority will likely switch to the Tories.

Back Conservatives to win Hyndburn @ 2.35
When the market opened, the Tories were hot favourites to regain a seat they last held in the 1980s, and it is surprising to see the odds now reversed, given that the recent Corbyn surge is likelier to occur in cities than small Lancashire towns. This is a strongly pro-Brexit (66%) seat, where the Tories retained over 30% in their darkest years. The number of UKIP voters in 2015 was over twice the size of Labour's majority. It appears to perfectly illustrate the cultural trends that enabled UKIP to act as a gateway to conservatism for ex-Labour voters.

****

Follow Paul on Twitter and check out his website, Political Gambler.
Discover the latest articles