General Election 2017: Labour's radical manifesto can avert meltdown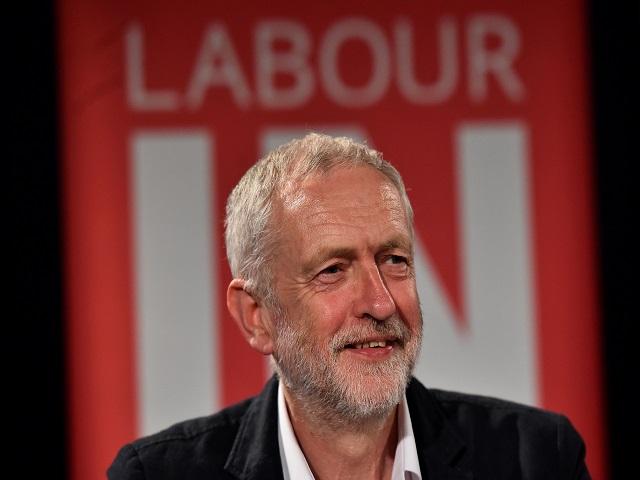 Reaction to Corbyn's manifesto is surprisingly positive
The leak of Labour's manifesto has captured the news cycle but does it help or hinder them? Paul Krishnamurty says this sort of radicalism is precisely what the party needs at this moment in history...
"Labour's priority now is mere survival...a core vote strategy is essential. They have to enthuse activists to campaign and supporters to turn out. To remind once-solid Labour voters why their values are fundamentally different from the Tories."
Yesterday was rather odd. One week on from historically bad local election results, with national polls pointing to a similar disaster on June 8th, Betfair punters moved Labour's odds in a positive direction. Granted, that improvement was extremely marginal and doesn't even begin to signal a change in the likely general election result, but the numbers are noteworthy. Their odds for Most Seats fell from 46.045/1 to 29.028/1 and for an Overall Majority from 190.0189/1 to 46.045/1.

More significantly, by accident or design, Labour enjoyed a decent news cycle. For once, the central topic was not Corbyn's hopelessness or unelectability. The leak of their manifesto dominated headlines and was the main talking point on both Newsnight and Question Time. This is priceless publicity - the document will probably get more attention this weekend than Ed Miliband's managed to during the entire 2015 campaign.
Besides predictable derision from the Tories - using all their favourite lines of attack about unfunded promises, misplaced idealism and the 1970s - the reaction was pretty positive. Labour reps on both those set-piece shows fared well. Diane Abbott was nowhere to be seen.
Love it or hate it, the most radical Labour manifesto in living memory is a great talking point. The principles are clear and the policies - on the surface at least - are popular. 71% support banning zero hours contracts. 52% renationalising the railways. 49% the energy industry. Abolishing tuition fees seems certain to sweep the education vote. Nationalising bus services will have local appeal.
None of that is going to change the course of this election and propel Jeremy Corbyn to Number 10 - it is far too late to change entrenched opinions - but it could mark a turning point. It is precisely what the crisis-ridden party needs. The warm response from a broad range of progressives, including plenty who are normally hostile to the current Labour leadership, reminds them that unity is possible.
This isn't an election-winning manifesto

A more nuanced criticism correctly notes that election-winning manifestos are not just popular but plausible to swing voters. This won't change the fundamental truth that voters don't trust Labour to run things or deliver their promises. However, to reasonably measure the wisdom of Corbyn's strategy requires context.
Many compared it negatively with Tony Blair's limited pledges before winning power in 1997, but the UK is a very different place two decades on. Blair was up against a divided, toxic Tory administration, talking to a country yearning for change. His prime challenge was to make Labour look like a government in waiting. Moderate pragmatism worked.
In 2017, a core vote strategy that enthuses the base is sensible

In stark contrast, Labour's priority now is mere survival. The centre-ground has shifted sharply to the Right, and UKIP's collapse post-Brexit has re-aligned voters. Any Labour leader would need a miracle in today's circumstances. There remains a real possibility they will be reduced to a core of inner-city seats.
In these circumstances, a core vote strategy is essential. They have to enthuse activists to campaign and supporters to turn out. To remind once-solid Labour voters why their values are fundamentally different from the Tories. That their vision is progressive and their priorities in keeping with the party's socialist history. That they aren't scared to articulate those principles.
The Tory recovery offers Labour a lesson

I'm reminded of the 2001 election, when William Hague was facing a similarly certain landslide defeat and pundits were predicting the death of the Conservative Party. Hague surprised those who knew him to be fairly liberal with a hard-Right manifesto. He described Britain as feeling like a foreign land and vowed to keep the pound despite there being little or no chance of Labour ditching it for the Euro.
Hague was slated in the media and, predictably, went on to lose big. However, he may have saved the party. Had he not focused on those issues, there was a real danger that the newly-founded UKIP would have built on the insurgency already underway on the Right. Instead, the Tories stayed in the game, ready to capitalise when Labour's popularity inevitably dipped. When it did, those clearly defined policies became vote-winners.
I think the result in 2017 will be very similar. Hague won 166 seats - my current projection for Labour is 164. That wouldn't be the end of the world and getting 20-30 more is not beyond the realms of possibility. I argued previously that Labour were more resilient than many claim, recommending a bet at 4.03/1 on them getting Over 177.5 seats. I'm now very confident they'll get 150 at worst, so am backing 150-199 seats at 2.166/5. The constituency maths will make it very hard to go beyond 200.
If so, rather than being wiped out as in Scotland, Labour will retain a big base and remain the only meaningful opposition in England. The next leader - whoever that is and whenever it occurs - will inherit a fairly popular policy platform. He is still not be a realistic candidate for PM but this manifesto is Jeremy Corbyn's best moment since becoming leader.

Recommended bet
Back Labour to win between 150 - 199 seats @ 2.166/5

Follow Paul on Twitter and check out his website, Political Gambler.

Discover the latest articles