Rivaldo Exclusive: Valverde must win Champions League to save his job
Will Valverde steer Barca to Champions League glory?
Betfair Ambassador Rivaldo says Barca players need to step up if they're to win the Champions League this season. Our man also think an ex-Everton boss could fit the bill at Camp Nou.
"If Valverde fails to win the Champions League once again then we'll probably see a new manager in Barcelona next season."

Barcelona gave a poor performance against Slavia Praha at Camp Nou on Tuesday and failed to booked their place in the Champions League last 16 just yet. It would be a great disaster if Barca don't get out of the group stage but I don't believe that the players are thinking about elimination, as it is only a remote possibility. They are still leading their group and are well placed to go further in the competition.
Now the most important thing for Barca is to forget this bad match and think ahead to their next fixture in La Liga, against Celta Vigo on Saturday evening, and about how their going to regain their fans' confidence and start playing in a style that justifies their status as favourites for the Spanish title and gets people backing them in the Champions League.
Everybody expects Barcelona to play good football. That isn't happening now but the team has a great squad to do it, even with Luis Suárez injured.
Lionel Messi was their best player against Slavia once again, but things don't always run according to the script and this time he didn't scored. The team must stop depending on those two and players who have arrived recently need to step up and prove they can make the difference in games.
Ronald Koeman could be an excellent option for Barca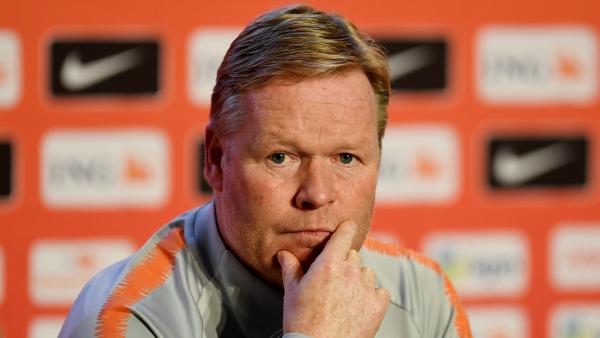 With Barcelona on a bad run, rumours start immediately about potential replacements for manager Ernesto Valverde. One name that's been mentioned is Ronald Koeman and the Dutchman could be, for sure, an excellent option for the club.
But any decision on Valverde's future will be based on how Barcelona perform in the Champions League, as in La Liga they should at least fight for the title. If Valverde fails to win the competition once again, then we'll probably see a new manager in Barcelona next season.
The club wants to lift the European trophy with Valverde, but he isn't managing to do it, so I believe this would be his last chance, even if he is a great manager. To be crowned Spanish champion isn't new for Barca fans and won't make them happy enough because their true obsession now is the Champions League. If Valverde fails again, I think it would be the right time to change.
Rodrygo is showing why he was brought to Madrid...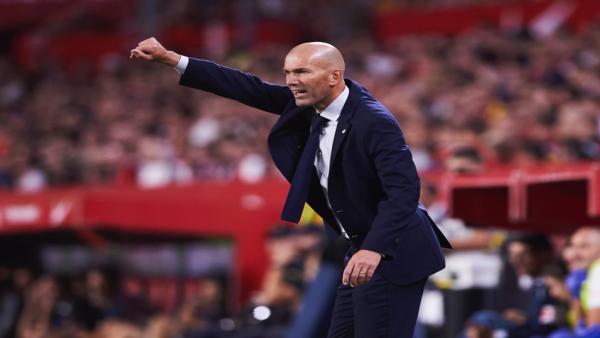 The young Brazilian attacker Rodrygo is still taking his opportunities at Real Madrid very well and last night's hat-trick against Galatasaray was another showing of his qualities, proving why he was transferred to Spain and giving more proof of his clinical finishing abilities.
He already proved that can decide a match and scoring three in a Champions League match at such a young age will be a huge boost for him in the next matches. He is quickly becoming a starter of the team. The confidence that Zinedine Zidane has in him is very important for his development.
Rodrygo is a very complete player. He has quality, ability and above all, can score goals. He played a central role in a big Madrid win last night which will bring calm and confidence to a team looking to improve and get closer to the levels they showed in the golden Cristiano Ronaldo era.
Brazil caps will come soon
Rodrygo is already making his case for inclusion in the Brazilian national team soon, and he has a big advantage by playing at Real Madrid and being part of the team in the Champions League so young. He is paying well and scoring goals with all Brazil fans watching, as well as the manager Tite, so he should certainly be called up soon. I expect him to become an important player for the national team.
Discover the latest articles
Read past articles