Lewisham East By-Election: Brexit protest to slash Labour's huge majority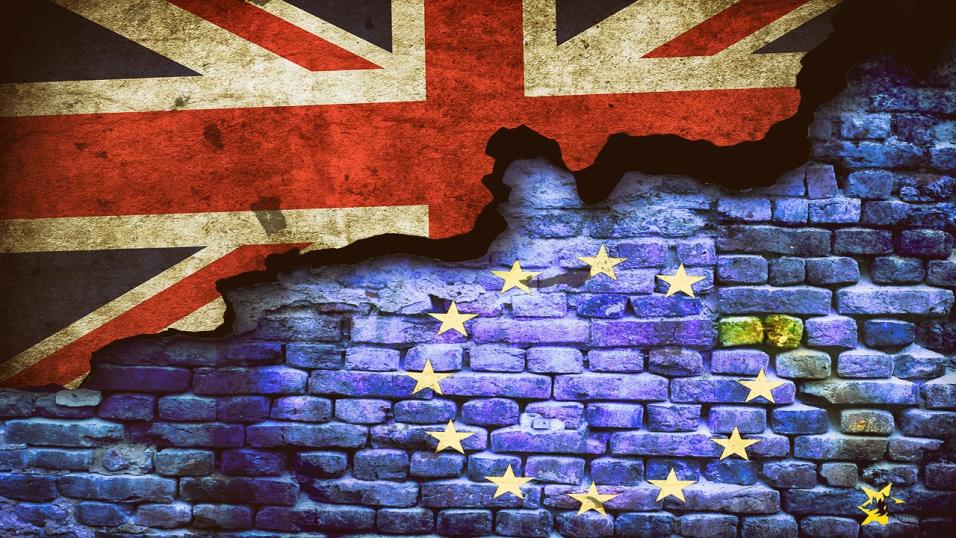 Lewisham East heavily voted for Remain in the 2016 referendum
Thursday brings a by-election in London that, while unlikely to produce a shock result, has the potential to shake up Labour's Brexit position. Paul Krishnamurty previews the Lewisham East contest...
"While there is little incentive for Labourites not that driven by Brexit, Remainers have a massive incentive to register a protest. I estimate Labour will get somewhere between 45-55% and am leaning towards the lower end."
When the Lewisham East By-Election was announced - in light of Labour MP Heidi Alexander quitting to take a job with London Mayor Sadiq Khan - my immediate thoughts were conspiratorial. A mid-term by-election in an ultra safe Labour seat, which overwhelmingly voted Remain, offers the perfect chance to challenge Labour's pro-Brexit stance and potentially destabilise Jeremy Corbyn's leadership of the party.
For two years, there has been talk of a new 'centrist' party, fundamentally based around reversing Brexit. This constituency and contest (for which the Tories present no threat to Labour), would have been perfect to launch it, and with Blairite prince across the water David Miliband taking a prominent anti-Brexit role, they even had a leader in-waiting. As one of the MPs that tried to bring down Corbyn in 2015, and a staunch Remainer, Alexander might even have been in on such a plot.
Lib Dems certain to benefit from protesting Remainers
As it turns out, I was over-estimating Remainers' ability to play the political game. Instead, Lewisham voters angry about Brexit and/or wanting to make a protest against Corbyn, will be mostly voting for the traditional mid-term protest party. The Lib Dems are buoyant and projecting around an six-fold increase on their 2017 vote share to claim second place.
Their problem is that even such a dramatic improvement, which seems extremely likely under the circumstances, won't get them anywhere near victory. This is one of the safest Labour seats in the country - they won 68% of the vote in 2017 and have a clean sweep on the council. Even in the disaster of 2010, when Lib Dems were peaking among such metropolitan voters and eating into Labour's share, they won with 43%.
No wonder, therefore, that Betfair punters regard Labour as a money-printing job, with thousands waiting to get matched at 1.021/50, with a view to making 2% less commission on the outright market. Notwithstanding the caveat that crazy things can happen in by-elections - some of us will never forget Labour losing Dunfermline and West Fife to the Lib Dems from odds of 1.011/100 - nobody seriously expects an upset and better value surely lies in playing the wide array of speciality markets.
Among those, the one attracting most interest is Winner Without Labour. Here the Lib Dems are very strong favourites at 1.241/4, despite starting more than 8,000 votes behind the Conservatives on the 2017 result. Mid-term by-elections are all about enthusiasm and tactics, so I do expect the Lib Dems to reach 20% plus, but this is well factored into their collapsing odds.
New far-right party For Britain could make an impact
The Tory vote has been pretty resilient - between 22 and 24% in every General Election this century - and will likely hold up in the high-teens. Roughly a third of this electorate voted for Brexit and are unlikely to be swayed by the Lib Dems' ultra-Remain stance or claim that 'only we can beat Labour'. These voters will likely either stay Tory, stay at home, or perhaps vote for new far-Right party For Britain, whose leader Anne-Marie Waters earned 9% for UKIP here in 2015. Indeed a good result for her could steal the headlines.
My idea of the best market to play is Labour Vote Share, as the scale of possibilities probably isn't very wide. I expect Labour and Lib Dems to get around 70-75% combined. David Lammy - increasingly Labour's most authentic voice in the capital - has warned about enthusiasm and low turnout in what is widely regarded as a no contest. While there is little incentive for Labourites not that driven by Brexit, Remainers have a massive incentive to register a protest. I estimate Labour will get somewhere between 45-55% and am leaning towards the lower end. 40-50% at 2.466/4 is the bet.
Could such a result change the wider political landscape? Unlikely. As I've written before, there may very well be a large pool of 'centrist' voters, looking for an alternative to the Con/Lab duopoly, but the Lib Dems are not the vehicle to capitalise upon it. Their brand remains fundamentally damaged from their time in government and they are part of the 'establishment'. Remainers will no doubt celebrate an improved Lib Dem result on Friday morning but ultimately, they've missed a trick.
Bet on UK politics here
By-Election Winner
Betting Without Labour
Labour Vote Share
Turnout

Follow Paul on Twitter and check out his website, Political Gambler.
Recommended bets
Back Labour to win between 40-50% Vote Share @ 2.427/5
Discover the latest articles
Read past articles