UK Politics Betting: Starmer may be toast but the Tories are not as dominant as it seems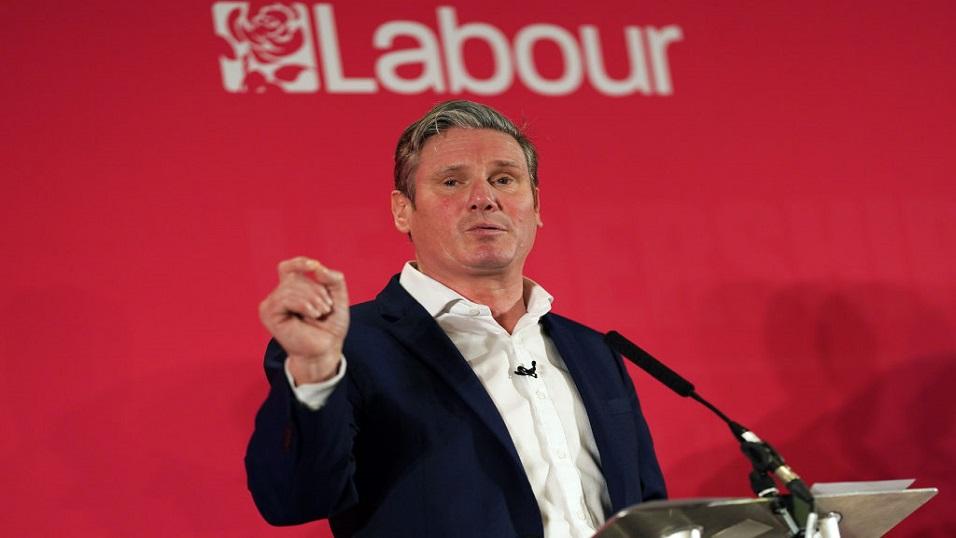 Keir Starmer's leadership may now be fatally wounded
Reviewing the local election results, Paul Krishnamurty says we need to think beyond binary Con/Lab lines in order to understand the state of UK politics...
"The Red Wall is now a Blue Wall. Those seats look safe in the bank for at least one more election and taking 1.51/2 about the Tories to win Most Seats looks an absolute banker."
Early Friday morning, I received a text from a friend. "Oh Dear. Labour have died." At that stage, their catastrophic defeat in the Hartlepool by-election was the only story in town. 24 hours later, after various Mayoral gains, improvements and their best result in Wales for 30 years, the picture didn't look half so bad. Arguably better than expected.
However another 24 hours later, Keir Starmer's credibility and political career seemed to be hanging by a thread. Let's review a dramatic few days.
Hartlepool a historic catastrophe for Labour
Hartlepool was a predictable loss, though the scale represented arguably Labour's worst ever result. It confirmed the transformation in that region - see Ben Houchen's dominance as Teeside Mayor - plus the demographic and cultural trends that have become crystal clear since the EU referendum.
Older, whiter constituencies which voted for Brexit have swung dramatically to the Right across the country. However the key point here was answering a known unknown. How much of the former Brexit Party vote would come out for Boris Johnson, having swerved the opportunity despite ideal circumstances at the last election?
Pretty much the entirety, it turns out. Terrifying news for at least a couple of dozen Labour MPs across the North and Midlands. Yvette Cooper and maybe even Ed Miliband will have one eye on alternative careers. Those seats will take the world of saving. To reiterate, these trends weren't unpredictable but required confirmation.
Different story in less Brexity areas
Elsewhere though, Labour looks anything but dead. In addition to big wins in London, Manchester and Bristol, they gained the West of England Mayoralty on a 10% swing. That unexpected Welsh result is particularly encouraging because it firmly suggests there was a (presumably temporary) Covid-boost for incumbents. If so, Boris Johnson also received one, making his nationwide lead much less secure in the longer term.
Always remember that local elections are a poor guide to general elections. Lower turnout, different dynamics at a local level, much greater willingness to vote for small parties. Lib Dems, Greens or far-right parties always fare much better in these mid-term contests - the perfect time to register a low-risk protest.
BBC PNS figures for Con and Lab under Corbyn and today:
2016: Con 30 Lab 31
2017: Con 38 Lab 27
2018: Con 35 Lab 35
2019: Con 28 Lab 28
2021: Con 36 Lab 29https://t.co/gnDbLyyQVT

? Rob Ford (@robfordmancs) May 7, 2021
This Projected National Vote Share (PNS) is the best indicator of the overall picture. It shows Labour achieving their median result from the last five rounds of local elections, and the Tories achieving their second best score.
Tories have hoovered up the far-right
Arguably a more interesting find, though, lies among how the other parties fared. Their share fell from 44% in 2019 to 35% this year.
Most of that decline came from UKIP, smaller right-wing parties or Brexiteer independents who fared well in 2019. At that stage, Theresa May was shedding tons of votes to the nascent Brexit Party, who would later win the Euro elections. It is safe to assume that largely drove the Tories 8% advance.
Johnson has performed a remarkable achievement in uniting the right-wing of British politics. The far-right has all but been consumed thanks to his brand of Brexiteer, flag-waving, populist Toryism. But set against that structural shift, a Covid-bounce and an extremely damaged opposition, 36% hardly implies dominance.
The Red Wall is now a Blue Wall. Those seats look safe in the bank for at least one more election and taking 1.51/2 about the Tories to win Most Seats an absolute banker.
Opposite trend persists in the Remain areas
However go South and the picture is far less rosy. Check out these results in true blue Oxfordshire. David Cameron's former seat is Witney. The 'Chipping Norton Set' is famous - the Camerons, Rupert Murdoch, Rebekah Brooks, Isabel Oakeshott, Jeremy Clarkson all live there.
Chipping Norton (Oxfordshire) council result:

Lab: 42.6% (+8.5)
Con: 40.9% (-4.3)
Grn: 10.9% (+8.2)
LDem: 5.6% (-10.6)

Lab GAIN from Con
More: https://t.co/laSaIRWUOf

? Britain Elects (@BritainElects) May 9, 2021
Witney North and East (Oxfordshire) council result:

Lab: 40.1% (+14.3)
Con: 30.4% (-22.6)
Grn: 23.5% (+15.9)
RefUK: 6.0% (+6.0)

Lab GAIN from Con
More: https://t.co/laSaIRWUOf

? Britain Elects (@BritainElects) May 9, 2021
What's going on? A revolt in the Tory heartlands? Well, actually just the reverse of Hartlepool. These younger constituencies, with large numbers of graduates and Remain voters, are moving away from the Tories. The critical distinction is there are fewer such constituencies than the former, and the shift isn't as profound.
Progressive parties won a clear majority
Nevertheless, this is a counter-narrative to Britain becoming a one party, Tory state. The number of progressive votes, or for parties that overtly state they won't back a Tory government, far outweighs the right-wing vote. As ever, it remains split, but we saw with Labour's surge at the 2017 general election how opinion can sharply jump behind an impressive campaign and best-placed alternative.
After recent days, it feels unimaginable that Starmer could unify that vote. Opposition leaders get branded very quickly, around rare moments in the public eye. The Labour leader blew his moment spectacularly, on several levels.
Hard to see Starmer recovering
To try and shift blame by demoting Angela Rayner, having just promised to take personal responsibility, was crass. A terrible look. To time it for Sunday night, taking the headlines away from several Labour victories, was idiotic. To ultimately fail to demote her, in fact strengthening Rayner's internal position, is spectacularly incompetent.
That Starmer's assistant has since resigned for spreading smears about Rayner's personal life represents a new low, from which it is very hard to see a way back. Labour may have actually found somebody worse at electoral politics than Jeremy Corbyn.
Nevertheless, as those PNS results show, that doesn't leave the field entirely clear for the Tories. If Labour implodes, very few of their voters will go to the Tories. The Greens continue to thrive and build and their vote tends to transfer in large numbers to Labour. The reverse may soon be true.
We'll soon have another opportunity to test these waters. Two by-elections are set for July 1st, in Batley and Spen and Chesham and Amersham. The first is a Leave/Labour seat, the latter Remain/Conservative. Watch this space.

Follow Paul on Twitter and check out his website, Political Gambler.
Discover the latest articles
Read past articles