UK Politics: How long can Theresa May survive?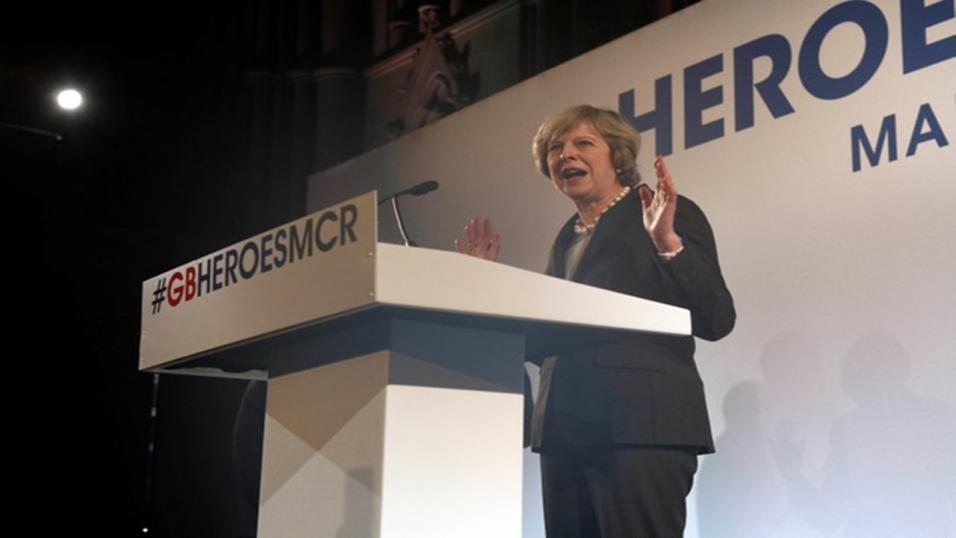 Theresa May can barely afford another disaster
As the government lurches from one crisis to another, Paul Krishnamurty takes a look at the lively betting market regarding Theresa May's exit date...
"Even at this late stage of 2017, there are a couple of significant hurdles to clear. First, next Wednesday's Budget and then the EU leaders' meeting in December...It is easy to envisage either generating a further crisis, frenetic media speculation and the odds about 2017 to crash."
As her government becomes engulfed in one crisis after another, Betfair punters are backing an imminent, or at least relatively swift, exit for Theresa May. At odds of 8.27/1, the Prime Minister leaving post before the end of the year is still only rated equivalent to a 12% chance but today, January-March 2018 hit its lowest mark yet at 3.1511/5 (32%). Any time during 2018 is rated 50% likely at 2.021/1.
According to almost every strand of political opinion, May is doomed. At best, forced to hang on through the torturous Brexit process, wielding little power over her cabinet until they resolve their differences and work out a plan to replace her. There is an argument raging over whether this is the UK's worst government ever. Fair or not, this PM is surely having to endure the most humiliating tenure.
Tory critics continue to dominate the headlines
This morning's crisis involved rising backbencher Johnny Mercer using the Telegraph to claim the government 'smelt of decline' and risked losing credibility. By the afternoon, former Education Secretary Nicky Morgan was plunging the knife, calling May 'tone-deaf and tin-eared' regarding Brexit. Calls persist from across the spectrum to sack Boris Johnson, which most doubt she has the authority to do so.
To remind, this follows on from losing two ministers in the space of a week and potentially dozens of colleagues embroiled in a dossier concerning sexual harassment allegations. Not to mention numerous domestic policy problems, all dwarfed by the painfully slow, unproductive Brexit negotiations. Plus the biggest sin of all among Tories - losing their majority to a Jeremy Corbyn surge.
May has few allies and no support base to bank on
Contrarians can legitimately point to comebacks and survivors. The commentariat almost universally wrote off Corbyn and Donald Trump. The fundamental difference here is that, whereas those political outsiders could call upon a deep, loyal base to survive, May seems to have virtually nobody standing behind her besides old friend Damian Green - the Deputy PM with his own troubles after sexual harassment allegations.
It is a measure of the collapse in Tory confidence that she hasn't been forced out yet. This is the parliamentary party that ejected Margaret Thatcher mid-term. For months we've been hearing that May is 'one more disaster away' yet the crises keep piling up. It would require just 48 Tory MPs to spark a vote of no confidence - at which point she would be finished. Apparently, the number of rebels has risen since her disastrous conference speech to around 35.
The end is nigh and the question is no longer if she can fightback or survive to fight another election, but when she will be forced out. More pertinently, how should we play all the relevant markets?
Beware media rumours and market over-reaction
Unlike data-driven elections, exit markets are invariably driven by media speculation but be wary of rumours. When she called the snap election, very few predicted it. When the last Labour government was similarly on the rocks, markets over-reacted to media rumours of a coup against Gordon Brown, which never materialised. Likewise plenty of fingers were burnt betting at short odds on Tony Blair's exit date. The media are prone to over-reaction and may well be as blindsided as they were when David Cameron suddenly resigned after the referendum.
We can probably assume she wants to at least see the Brexit process through until mid-2019 and that would serve the party's interest. The reason merely 40-odd MPs are signing the no-confidence letter is that Tories know there is little to gain from anointing a barely more popular senior minister, let alone a divisive leadership contest. Better to let May endure this troubled stage of the electoral cycle, absorb the flak, then hand over to a promising successor mid-term.
In the absence of a better idea or unifying alternative - and the fear that a coup might precipitate a snap election, which they might lose - it is plausible that this state of affairs persists for several months. Perhaps in a very optimistic scenario, the news cycle improves for the Tories. May could even earn credit for resilience but nothing about the current fractious climate points towards that. This government, particularly the PM, are at the mercy of events.
There is still time for a fatal disaster in 2017
One of those 'events' - a key defeat or series of them in Parliament; more scandal-enforced resignations; 48 MPs submitting the no-confidence letter - will derail the survival plan. Even at this late stage of 2017, there are a couple of significant hurdles to clear. First, next Wednesday's Budget and then the EU leaders' meeting in December - ahead of which the EU have set a deadline for finalising the Brexit divorce bill.
It is easy to envisage either generating a further crisis, frenetic media speculation and the odds about 2017 to crash. Budgets can unravel fast and Philip Hammond will not be delivering any good news. I don't think May will leave until 2018 but recognise the logic of backing this year around 8.07/1 with a view towards cashing out if the price does indeed crash. When it happens, things will move very fast. I wouldn't be shocked to wake up any day to learn a statement was imminent.
Assuming the market remains live for a while longer, those short odds about Jan-Mar 2018 make little appeal. Once MPs return after Christmas, I reckon significantly bigger odds will soon become available. This market is very much one where we should be looking to back high, lay low. The drama will inevitably continue so we should look to play the swings. As for later months, that seems a long time to survive. Better to re-assess in the New Year.
One way of paying for a low-risk trade on 2017 would be to take the best bet available on any of the related markets. Lay Jeremy Corbyn to succeed May as PM at around 6.25/1. The only way it can lose is if May were to lead the Tories into another election, and lose. No way on earth will MPs allow that scenario. If laying Corbyn here isn't quite free money, it certainly represents nothing like the 17% risk those odds imply.
Recommended bets

Back Theresa May to leave office in 2017 @ 8.07/1 (Look to cashout if it shortens below 4.03/1)
Lay Jeremy Corbyn to be the next PM following Theresa May @ 6.411/2

Follow Paul on Twitter and check out his website, Political Gambler.
Discover the latest articles