UK Politics: Tories popular with markets ahead of pivotal by-election double-header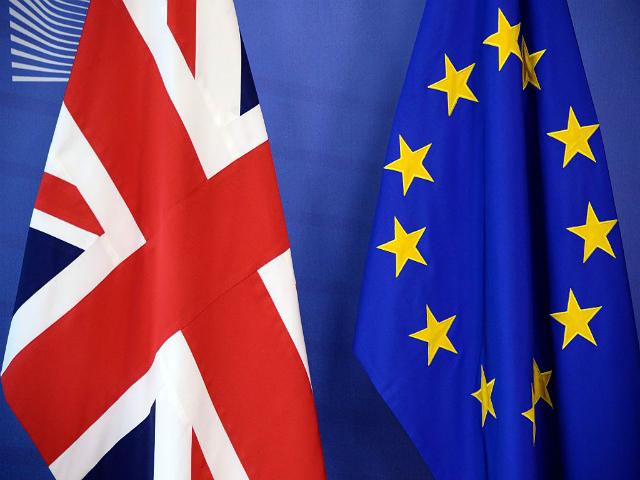 Paul Nuttall could find UKIP lacking relevance when Brexit is finally delivered
Paul Krishnamurty looks ahead to Thursday's pair of competitive by-elections in Copeland and Stoke, along with the profound implications for both Labour and UKIP's leaders...
"The likeliest outcome is Labour sneaking home in the low thirties, with all four parties getting close to or even beyond 20%. However recent developments and the lack of clarity suggest Stoke could be a cracking trading heat on the night."
Phrases such as 'must-win' and 'do-or-die' have often been used to define the challenge facing parties in UK by-elections. Rarely, however, could such terms have legitimately applied to two different leaders. Yet one bad result on Thursday night could prove ruinous for either Jeremy Corbyn or Paul Nuttall.
It is hard to recall a night quite like it. Usually stand-alone, by-elections are often one-sided non-events and rarely have profound significance. Here we have two highly competitive contests on the same night, both of which will provide much-needed clarity about party politics and voter intention in the post-Brexit era. We even have a unique Copeland and Stoke By Election Double market.
Were it not for the referendum - even assuming Labour MPs Jamie Reed and Tristram Hunt had still triggered these contests by resigning mid-term - neither Copeland or Stoke would have attracted much attention. The Betfair market would point towards predictable defences - just as Labour managed in 17 of 18 mid-term defences since losing power in 2010.
Tories poised to exploit Corbyn weakness for historic gain
Instead, our Copeland market strongly points towards the first gain by a governing party since 1981. The money has been relentless for the Conservatives, who were backed down to a low of 1.292/7, equivalent to a 77% likelihood, before settling around 1.42/5 (71%).
If the money is right and Labour lose a seat they've held for 70 years, it would surely deepen the crisis surrounding Corbyn's leadership. Against a backdrop of appalling personal ratings, a double-digit national polling deficit and his small band of supportive MPs dwindling by the day, Corbyn is already trading around 1.42/5 (71%) to leave post before the next election, and 4.47/2 (22%) by the end of March. Defeat in either by-election could prove a tipping point.
The demographics and politics of the Cumbrian seat - older, whiter, pro-Brexit - do not bode well. This is precisely this type of voter that is alienated from Corbyn, and drawn closer towards Theresa May than any Tory leader this century. Perhaps most significantly, the nuclear industry is the main employer, making Corbyn's longstanding ambivalence towards it a massive handicap.
For their part, Labour's campaign is firmly focused on a different, yet equally emotive, local issue - planned cuts to West Cumberland Hospital. Their candidate Gillian Troughton is a popular local councillor, doctor and St Johns' ambulance driver.

Why are local Tories silent on dangerous cuts to our local hospital? pic.twitter.com/e8mREYJPoY

? Gillian Troughton (@GillTroughton) February 10, 2017

My money is on the Tories, having laid Labour at 3.185/40 earlier. Their vote is rock-solid and, starting only 2,500 behind, are well within range if replicating anything like their current national polling advantage. As for the NHS, we must question whether Corbyn's Labour can gain traction on it when Ed Miliband failed, despite making it the central issue at their last general election campaign.
Will Nuttall's post-truth politics ruin UKIP's golden opportunity?
In contrast, the Stoke market has been all over the place and it is easy to envisage plenty of volatility in the closing stages. Favouritism has switched three times between Labour and UKIP but, while they remain the market leaders at 1.645/8 and 3.55/2 respectively, we have just witnessed a massive move for the Tories, in from 130.0129/1 to just 9.08/1.
The key dynamic is UKIP, their new leader Paul Nuttall and revelations of several lies, regarding having a PHD, being a professional footballer and claiming to have lost a close friend in the Hillsborough disaster. Initially regarded as an asset, better suited than Nigel Farage to communicating with voters in Brexit supporting Midlands and Northern seats, Nuttall now looks like a massive liability.
Having chosen to run himself, in a seat he may well have already hand-picked as his best opportunity, defeat would be ruinous and perhaps signal the demise of his party. If UKIP - whose only Westminster seat was won by a Tory defector - can't win in Stoke at this particular juncture, where can they win? What would be their relevance once Brexit has been delivered by the Tories?
Nevertheless, Labour are vulnerable here. Former MP Tristram Hunt was not popular and UKIP had already made vast inroads into their support before Corbyn took over and Brexit. Hunt only hung on to his 39% in 2015 after benefiting from the Lib Dems' collapse to just 4% from 22% in 2010. With a massive reverse swing evident in council by-elections across the land, Labour are being squeezed on all sides.
As the gamble on what would be a remarkable Tory upset suggests, this race is very hard to call with confidence. Had the Nuttall transition gone smoothly, I would have been a strong UKIP backer. But now a party that already had a big toxicity problem is becoming a national laughing stock. With Nuttall becoming as synonymous with post-truth politics as Donald Trump, it would make sense if would-be UKIP voters in the city labelled "Brexit Central" were to switch to the Tories.
Nevertheless a Tory victory remains a longshot - unthinkable in living memory. They were reported to have given up here long ago. The likeliest outcome is Labour sneaking home in the low thirties, with all four parties getting close to or even beyond 20%. However recent developments and the lack of clarity suggest Stoke could be a cracking trading heat on the night.
French Election: Fillon, Le Pen rise as Macron stumbles
Beyond the UK scene, the political betting highlights of 2017 concern a swathe of big national elections across the globe. The biggest live political market is the French Presidential Election. Again, we've seen favouritism switch several times already and, after the weekend developments, another could be vulnerable.
Centrist Independent candidate Emmanuel Macron remains in front at 2.89/5, but is on the drift after coming under fire for describing French colonial rule in Algeria a 'crime against humanity'. Marine Le Pen, widely forecast to win the first round, has shortened further to 3.55/2.
The big winner of Macron's slip, though, is one-time odds-on favourite Francois Fillon. Having gone back on an earlier pledge to withdraw if the 'fake jobs' scandal became an investigation, he seems almost certain to remain the standard bearer of the centre-right. Fillon is back into 3.7511/4, with all rumoured alternative UMP candidates drifting badly.

***

Follow Paul on Twitter and check out his website, Political Gambler.
Discover the latest articles