Next Tory Leader Odds: Theresa May on the rise in head-to-head with Boris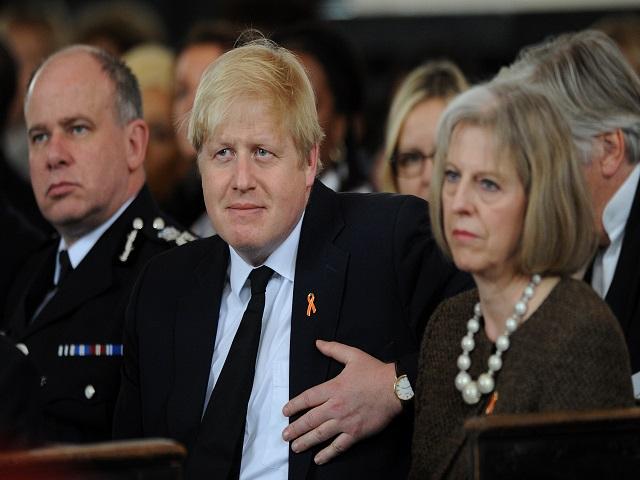 Theresa May has assumed Boris Johnson's mantle as favourite to become Tory leader
Boris Johnson has long been favourite to replace David Cameron as Tory leader but, with reports that factions in the party are getting behind Theresa May as a 'stop Boris' candidate, Betfair customers have backed the Home Secretary into favourite. Paul Krishnamurty assesses the state of play...
"The Home Secretary is an experienced, serious politician who has done one of the hardest jobs in politics for six years without much controversy. She will know the details regarding Brussels and immigration policy inside out."

Political bettors have never had it so good. No sooner have we drawn breath, following the most significant vote in living memory and the biggest market in political betting history, than we are presented with concurrent leadership contests for the two biggest posts in UK politics.
The facts we know are literally changing by the minute, and markets responding accordingly. While we await confirmation and details of the Labour contest, the timetable to find David Cameron's successor is now clear, and the contenders increasingly so.
Nominations for the Conservative Party Leadership must be in by Thursday, with the first ballot next Tuesday. The Next Prime Minister should be in place by September 2.
Today's big news, albeit widely expected, is that George Osborne will not run. Good news for those who followed my advice to lay him when favourite several months ago, and for punters holding much better odds about his two main rivals.
Punters getting behind May

At the time of writing, Theresa May has been backed into favourite, at around 2.47/5, with long-time jolly Boris Johnson out from around evens to a current 3.412/5. One or two other candidates will probably throw their hat into the ring but, without making an outstanding immediate impression, this will be viewed as a match by the media, MPs, betting markets and ultimately members.
The first stage of the Tory contest involves MPs whittling the candidates down to two, before the members decide that head-to-head contest. Hundreds of MPs are expected to come out in favour of either Johnson or May over the next 48 hours, but it is far from clear how they will split, or indeed whether someone else can expand the race.
Much depends on the moving situation regarding Brexit and whether the wounds from that bruising campaign can be healed quickly. Johnson, victorious from the referendum, is reported to be reaching out enthusiastically to Remainers. A big job offer for Osborne - Foreign Secretary? - could bring the Chancellor's supporters over to him, for example.
The case for Johnson

The argument for Johnson is obvious. He's the one politician in the UK who cuts across the party divide. His two victories in London look even better since May's election, which saw a reversion to the Labour dominance that was taken for granted prior to his Mayoral bid.
Having spearheaded the Leave campaign, he should also be able to bring back numerous UKIP defectors into the Tory fold. With a snap election looking increasingly likely, Tories will be licking their lips at the prospect of a uniquely popular leader destroying a crisis-ridden Labour Party. Johnson could reshape British politics in the space of a few months.
Moreover, he has shrewdly played the Tory electorate. Close to half of Tory MPs were avowed Leave supporters, as were over half the membership and wider supporters in the country. That explains why he came out for Leave despite previous comments that doing so would send a xenophobic message.
One would expect this historically decisive segment of the Tory electorate to swing behind their man, even if other lesser-known Eurosceptics run. Support from the most lucid and informed Leaver on the Tory side - Michael Gove - is invaluable. Their combination of intellect and electability is reminiscent of the Blair/Brown partnership that swung UK politics in Labour's direction for a decade and a half.
It is not, however, quite so simple. Johnson's positioning and tactics during the referendum alienated plenty of active Tories, and his behaviour since the result has not instilled confidence in his ability to handle the country's complex, fragile situation. To many, he looks opportunistic and more concerned with his personal goals than the nation's wellbeing. From odds-on last Friday, he has drifted significantly amidst reports of an 'Anyone But Boris' campaign among MPs.
Other contenders?

Although it is clear from the betting that May is rated by far the likeliest to be his main rival, others fancy their chances. There has been quite a bit of money for rising stars Stephen Crabb and Andrea Leadsom in recent days, while Health Secretary Jeremy Hunt is mooted as a runner in today's press.
None make much sense from a betting perspective. Historically, leadership contests offer an opportunity for a newcomer to make a massive impression and rise fast through the ranks. David Cameron was precisely such a candidate when starting as the outsider of four in the last contest 11 years ago.
However the difference is timing and circumstance. That 2005 race took several months, while the Tories were in opposition. A long race with lots of media coverage suited them. It was no problem allowing the new leader three years before having to come up with policies. This time, a quick process will produce a new leader, pitched straight into complex EU negotiations and quite possibly an international crisis. To quote Gordon Brown, this is no time for a novice.
The case for May

While May probably starts this race with fewer solid supporters than Johnson, she may have stronger credentials for the longer race. If and when the likes of Crabb fall short on the first ballot, his supporters may well move to her.
The Home Secretary is the heavyweight in the race. An experienced, serious politician who has done one of the hardest jobs in politics for six years without much controversy. She will know the details regarding Brussels and immigration policy inside out, whereas Johnson gives the impression of making it up as he goes along.
May's problem is that, to the surprise of many observers, she backed Remain. The fact she did so reluctantly and without getting involved in the government's transparent scaremongering may help overcome the disadvantage. As this moving situation develops, her nuanced position may prove closest to median opinion.
Supporters will point out that the ultimate Tory heroine Margaret Thatcher endured the same dilemma - supporting membership and signing EU treaties for practical reasons, while being sceptical in principle. In fact given Labour's apparent determination to relive their 1980s civil war, ensuring electoral suicide, Tories can dream of reproducing their golden era. Theresa May - the new Iron Lady?

***

Follow Paul on Twitter @paulmotty and check out his website, the Political Gambler

Discover the latest articles