Labour Leadership: Owen Smith emerges as the anti-Corbyn choice but can he win?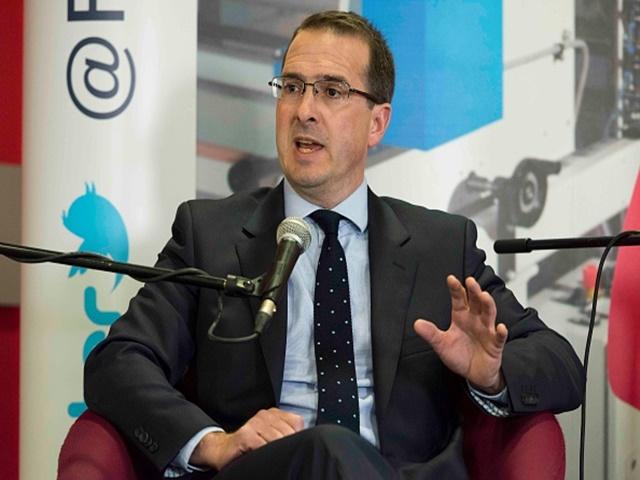 Owen Smith has quickly emerged as the anti-Corbyn and unity candidate.
No sooner is one party leader market settled than a new one opens. Paul Krishnamurty weighs up the Labour Leadership contest as Jeremy Corbyn is challenged for favouritism...

"The changed narrative, circumstances and rules should marginally tip the balance in favour of the rebels but they need a much better candidate than Angela Eagle or any of the trio that Corbyn swept away last summer."
In the week when the Conservative Party united in order to usher in a new Prime Minister, their arch enemies seem hell-bent on ensuring Theresa May will face no meaningful opposition in parliament. With their leadership contest up and running, Labour are now committed to a summer of in-fighting that could well destroy the party.

Historical analogies with the 1980s are correctly doing the rounds. A female Tory leader dominating British politics while Labour split in two. Whether the losing side actually join or start a different party like the Gang of Four did when forming the SDP in 1981 remains to be seen, but the splits are equally fierce and wounds will be near impossible to heal.

Back in those days, the machinations and decisions of Labour's National Executive Council were significant national news. So it was once again on Tuesday, when the political world awaited their ruling that Jeremy Corbyn had an automatic right to be on the ballot paper. So it will again next Tuesday, when Corbyn's supporters seek to water down changes to the registration and voting process that they believe are rigged against their man.

Today's big development was the confirmation of a third candidate, thus livening up what many believed would be a one-sided Corbyn victory over Angela Eagle. On throwing his hat in the ring, Owen Smith swiftly assumed favouritism at 1.910/11, equivalent to a 53% ratong, before slipping back to 2.26/5 (45%). Corbyn is an even money 2.01/1 chance with Eagle friendless at 15.014/1 (7%).

Before exploring whether this new challenger is fairly assessed in the betting, it is worth explaining who he is. MP for Pontypridd since 2010, Smith is a former BBC journalist and lobbyist for pharmacutical firm Pfizer. That he is so little known outside Westminster is probably less of a reflection on him than the media's total disinterest in the shadow cabinet.

He served on the front bench under both Ed Miliband and Corbyn - in the latter case marking his status as a potential unifier, when most of the Labour mainstream refused to serve. Indeed, Smith has become of the more regular Labour representatives on TV and is more fluent than most.

Can Smith, or anyone else, stop Corbyn? The early market reaction reflects a general feeling that Eagle has no chance so, unless someone else enters the contest, Smith should monopolise anti-Corbyn sentiment. As the Alternative Vote electoral system is used here, Smith should sweep Eagle's supporters on second preferences.

His chance, therefore, rest on two questions. One, has the mood among Labour's electorate changed since last September, when Corbyn won 59.5% of first preferences? Second, will new voting rules scupper the leader and his grassroots movement?

On the former, Corbyn's numbers have definitely moved in the wrong direction since the EU referendum. In the recent Yougov survey, 51% of Labour members said he was doing well as leader, compared to 72% six weeks earlier. Worse, only 27% thought it likely that Corbyn would become PM, compared to 66% who said unlikely. In May, that split was 47-46 in Corbyn's favour.

Most critically, 44% said he should step down now, up from 15%. Those who thought he should lead Labour into the next election has dropped from 60% to 41%.

On the flipside, however, 60% said the Shadow Cabinet members were wrong to resign and 50% said they'd support Corbyn in a leadership contest. In straight matches against Eagle, Tom Watson and Dan Jarvis, Corbyn led by at least 10%. Never underestimate the loyalty dynamic among party members, especially Labour, who didn't dump their last two failing leaders mid-term.

The answer to the second cannot be confirmed before next week's challenge to the NEC but, if the rules aren't changed, it is certainly going to be harder for Corbyn and Momentum to drive a grassroots campaign like last summer.

Also, note the different context. Corbyn's leadership bid was novel, authentic and optimistic. It dominated the summer news cycle and felt like a grassroots revolution against the establishment (which is fast becoming the default narrative of both Left and Right). It encouraged hundreds of thousands of people - many of whom have rarely or never been politically active - to donate £3 and vote.

That will not be possible this time and one must seriously doubt whether these one-time voters are anything like as engaged now. Surely some of that early optimism will have dissipated after relentlessly negative media coverage of both Corbyn and his chances of electoral success.

Plus, the narrative is very different. Corbyn thrived on being the sole candidate who'd voted against Tory welfare cuts and the Iraq war. His rivals were simplistically labelled 'Blairites' and blamed for the party's demise. Angela Eagle has already suffered the same fate.

Those charges cannot convincingly be levelled at Smith. He only became an MP in 2010, supporting Miliband and the leftish tendency to move on from the New Labour years. Even if Iraq is an issue in this contest, Smith's hands are clean.

More likely is that this leadership contest is focused on unity and survival. Saving the party from oblivion and endless recalling of the 1980s. Expect plenty of TV footage of Neil Kinnock's denouncement of Militant Tendency entryists at the 1985 party conference.

My early, tentative view is that the changed narrative, circumstances and rules should marginally tip the balance in favour of the rebels but they need a much better candidate than Eagle or any of the trio that Corbyn swept away last summer.

This time, somebody must articulate the need for and political purpose of a moderate, centre-left Labour Party as opposed to Corbyn's far-left project. Unless another candidate steps up, that heavy responsibility will fall upon Smith. Soon we will find out whether this unknown quantity is up to the job, or just the latest demonstration of impotence from a party establishment.

***

Follow Paul on Twitter and check out his website, Political Gambler.
Discover the latest articles