Chesham and Amersham By-Election: Split opposition means no threat to the Tories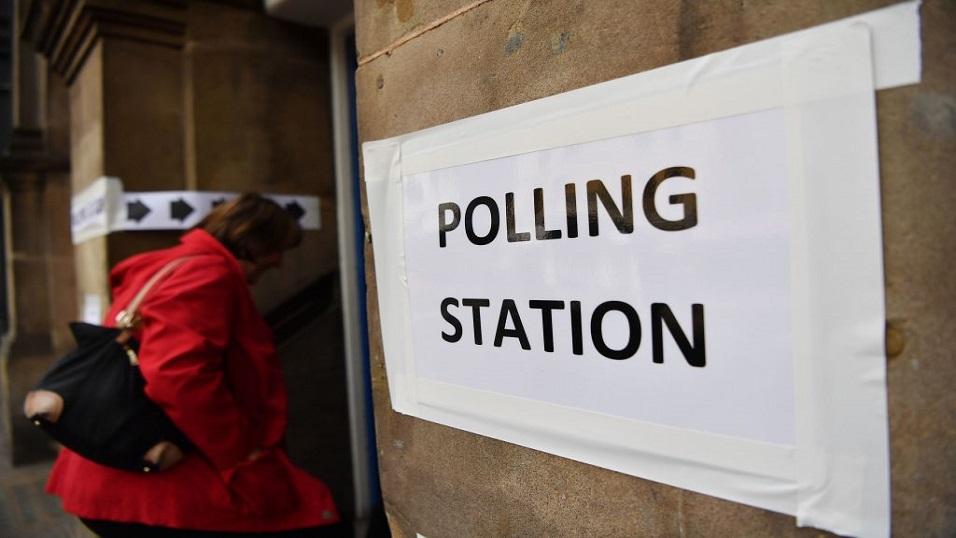 The Tories have never achieved less than 50% in this constituency
Fresh off a huge Hartlepool win, the Tories face a by-election defence in Buckinghamshire. Paul Krishnamurty previews what appears a one-sided race...
"In the council elections, the Tories predictably swept the board here, ahead of the Lib Dems, with the Greens doing notably well to beat Labour."
The Hartlepool by-election was billed as one of the most unpredictable, exciting and significant in living memory. A critical indicator of Keir Starmer's progress as Labour leader and of Boris Johnson's ability to sustain Tory progress in the Red Wall. The betting started out even but the result was a landslide on a scale that even surprised heavy Tory backers.
One week later in Airdrie and Shotts, Labour achieved their best by-election result in five years, finishing second to the SNP. Contrasting signals, then, from two very different constituencies. We have two more by-elections to look forward to in the weeks ahead, both again involving quite different electorates and dynamics.
Two more by-elections looming
Batley and Spen, yet to be scheduled but expected in July, is generating more interest because the race is seen as competitive. The Conservatives are currently trading at 1.51/2 compared to 3.02/1 about Labour. I would be wary of betting on that contest, however, prior to the Chesham and Amersham By-Election on June 17th.
There is much to suggest the polls, and national political narrative, is volatile right now. Hartlepool dealt what may prove a fatal blow to Starmer's leadership and turned the narrative even more sour than usual for Labour. It is no surprise to see them on the floor in the latest polls.
Westminster voting intention:

CON: 43% (+1)
LAB: 32% (-2)
LDEM: 8% (-)
GRN: 5% (+1)

via @SavantaComRes, 14 - 16 May
Chgs. w/ 09 May

? Britain Elects (@BritainElects) May 17, 2021
However it is worth remembering that prior to the locals the Tory lead fell notably, as Boris Johnson became embroiled in yet another sleaze scandal. As argued in my post-elections analysis, the results weren't that great for the Tories given the context, and taken across the whole nation.
Volatile narrative could switch fast
It is quite possible, therefore, that the Tory lead falls and the narrative changes again over the next month. The Indian variant spreading and any subsequent blame for the lack of border controls could potentially damage the government. Johnson's numerous scandals haven't gone away.
There is literally no signal that the Tories are about to lose Chesham and Amersham at odds of 1.051/20 - a seat they have never lost and never achieved less than 50% of the vote. But were the winning margin to prove underwhelming - failing to achieve that 50% target for instance - it could dampen enthusiasm to back them for the much numerically harder gain in Batley and Spen.
At the time of writing, there have been no constituency polls and given the first race isn't seen as competitive, I don't expect any. Their odds of 1.051/20 are, if anything, an underestimate. Come June 17th, I doubt 1.021/50 will be available.
The principal caveat is that by-elections always have shock potential. Turnout is bound to be low and one can never write off a brilliant outsider campaign. Plus importantly Labour aren't the main opposition. Any disaffected Tories may be prepared to lend a mid-term protest vote to the Lib Dems or even the thriving Greens.
Huge mountain for Lib Dems to climb
The Lib Dems must overturn a 29% deficit from the 2019 General Election. A hopeless task, unless they can squeeze pretty much all of Labour's 13% share. In reality, they need an electoral pact also including the Greens, who scored 5.5%. That isn't happening.
This tactical ineptitude amongst progressives will, in my view, be the takeaway. Against a unity candidate, the Tories could be vulnerable. This is a Remain constituency in the London commuter zone. Having represented Chesham and Amersham since 1992 until her death last month, Cheryl Gillan probably benefited from a strong personal vote.
Electorate very different to Hartlepool
Without her local presence, it is possible this seat eventually becomes marginal. Electoral Calculus have built some interesting indexes to rank each constituency across three indicators - Economic, National and Social - which seem to reflect the ongoing re-alignment in voting behaviour and greater emphasis on cultural issues, particularly since Brexit.
Read more on how those indicators are defined here. They paint a very different picture to Hartlepool. That North-East constituency is ranked 68 for National, 133 for Social and 473rd for 'Right' on the economic scale. Chesham and Amersham's respective rankings 420, 379 and 36th. On Brexit, Hartlepool is ranked 25th for Leave compared to 473rd.
The economic ranking explains why it has always been a safe Tory seat but, as we saw on May 6th, some Home Counties seats are swinging away from them. To lose Witney and Chipping Norton, at a time when Labour are on the floor, should worry Tories about their direction of (high-spending, nationalist) travel under Johnson.
Expect repeat of council trends
In the council elections, the Tories predictably swept the board here, ahead of the Lib Dems, with the Greens doing notably well to beat Labour. For me, that is the likeliest finishing order on June 17th and the race for the places will generate more discussion afterwards.
There is no sense in the Greens giving up the seat to the Lib Dems in the current climate. They are becoming the default 'none of the above' party and thriving across Europe. The German Greens leader Annalena Baerbock is a mere 3.211/5 chance to become Chancellor of the biggest power in Europe this summer. Behind their rise has been their gradual eating into the vote of Labour's sister party, the Social Democrats.
With Labour holding no chance of winning this seat, this is the perfect setting for a sizeable grassroots defection. The Greens are a more compatible swap than the Lib Dems, who equally won't be seen by many as holding a realistic chance.
At this stage, my forecast is something like CON 46, LD 28, GRN 20, LAB 4. Underwhelming yet forgettable for the Tories. More good headlines for the Greens and woe for Labour. Another massive signal that progressives must urgently think of a tactical response if they hope to stop never-ending Tory rule.

Follow Paul on Twitter and check out his website, Political Gambler.
Discover the latest articles
Read past articles