Next London Mayor Betting: Sadiq Khan makes capital gains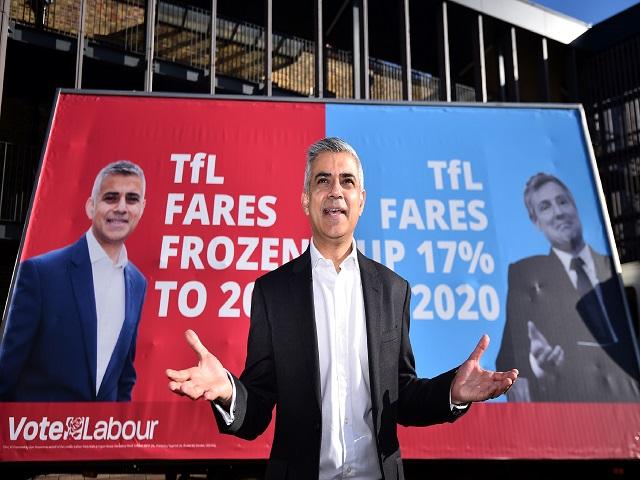 "Yes we Khan!" Is Labour's Sadiq Khan set for City Hall?
With just over a month to go before London elects its next mayor, Sadiq Khan has opened up a clear lead over his Conservative rival Zac Goldsmith. Is it too late for the Tory to turn it around? Max Liu discusses the race.
My ballot card for voting in the London Mayoral election on May 5 has arrived. This reminds me that it's been a while since I've discussed the mayoral race, between Labour's Sadiq Khan 1.251/4 (an 80% chance) and the Conservatives' Zac Goldsmith 4.216/5. As it's been a quiet week for the EU Referendum campaign - with the Brexit at 3.02/1 and Britain 1.4840/85 (67.5%) to stay in the EU - I thought I'd do exactly that.
Two months ago, when Khan was 1.728/11 and Goldsmith 2.466/4, we had what looked like a tight race. Goldsmith looked a decent bet to keep the mayoralty of this traditionally Labour-supporting city under his party's control for a third consecutive term. Since then, however, Goldsmith has encountered problems and the market reflects this.

Where has it gone wrong for Goldsmith?
His campaign is too negative. Take, for example, this week's speech: "It's a very clear choice at this election," he said, "between Khan's reckless experiment with London's future and my plan to secure that future." While Khan has emphasised his policies, which include building 80,000 new homes per year and freezing public transport fees until 2020, Goldsmith has become preoccupied with attacking his opponent.
Goldsmith is trying to play on the perceived unpopularity of Labour leader Jeremy Corbyn (even though Corbyn is an eight times-elected London MP), warning that Khan's mayoralty would be "a four year experiment for Jeremy Corbyn." Unsurprisingly, this hasn't worked.
Goldsmith is also hobbled by his support for Brexit. Roughly ten percent of the capital's population is made up of people from other EU countries and, after Scotland, London is the most Europhile part of Britain. Add to this accusations that Goldsmith has tried to stoke fears about Khan's Muslim background, and criticism Goldsmith received for supporting George Osborne's doomed cuts to disability welfare, and the Tory faces an uphill struggle.

Can Goldsmith mount an unlikely comeback?
London, I sense, is ready for its first Labour mayor for eight years. Not only did Labour's vote in London increase at last May's general election but, in borough by-elections since then, the party's share of the vote has gone up by an average of around two percent. It should be remembered, though, that turn out for such votes is small.
Two weeks ago, a YouGov poll gave Khan a seven point lead. This isn't unassailable and, if Goldsmith can emulate Johnson in 2008 by getting out the vote in the outer boroughs where Tory support is significant, he might upset the odds.
But it does appear that Labour made a shrewd choice when they chose Khan as their candidate last September. The Tooting-born Labour man's campaign simply seems more in touch with Londoners' concerns than his rival's negativity which is failing to cut through. It will be a big surprise if Khan isn't in City Hall on May 6.
Of course, there are other candidates running. UKIP's Peter Whittle recently polled in third behind Khan and Goldsmith but, in the Vote Winner w/o the Big Two market, I'd be tempted to back the Greens' Sian Berry. At the 2015 general election, the Lib Dems were left with only one MP in London so it seems unlikely voters will flock to their candidate, Caroline Pidgeon, one year on.
Mind you, the independent George Galloway has pulled off election surprises in the past, winning Parliamentary seats in East London and Bradford, so he could, God forbid, be the dark horse to watch here.
*
Update: Two days after this article was published things got worse for Goldsmith as he floundered in an interview, when he failed to answer simple questions about London. Afterwards, the odds on him winning the mayoralty drifted to 6.25/1, while Khan came in to 1.162/13. You can watch the most excruciating bits below...
***
Discover the latest articles