General Election 2017: Where next for the troubled Tories?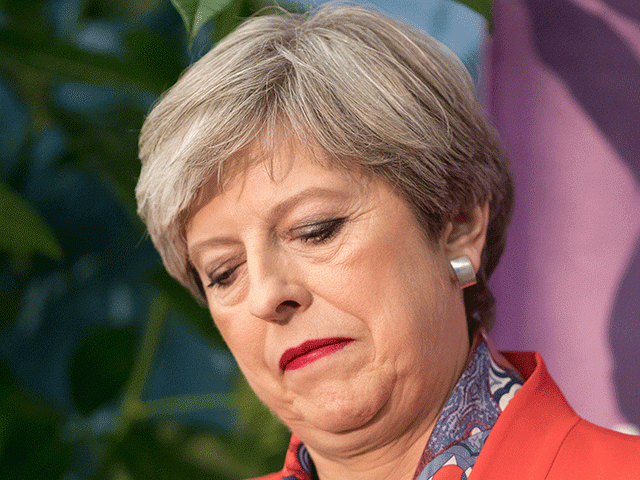 Is Theresa May a dead woman walking?
With the Conservative Party reeling from the election result and struggling to form a workable government, Paul Krishnamurty considers the implication for Theresa May, her party and Brexit...
"It is perfectly plausible that Theresa May is forced out over the break, in time for a leadership contest at September's party conference. July-September is being matched around [2.5] (40%) in her Exit Date market."
If the markets are to believed, the uncertainty and speculation will soon be over. The Next Government is rated 92% likely to be a Conservative Minority with Theresa May a 94% chance to be Prime Minister of it. Whether, after five massive political betting upsets in the space of two years, you regard betting markets as a reliable predictor, is another matter.

Anyone who tells you they know even Britain's immediate political future is delusional. We are in unchartered territory and everyone is still trying to make sense of last week's result. However basic maths means it is hard to see any other eventuality than a minority Tory government. Between them, Labour and all other CON/DUP alternatives simply don't have the numbers.

Yes, there are big problems with forging a DUP deal, as Sir John Major outlined yesterday. But this isn't a coalition or anything resembling one. It is unlikely to compel either side to much beyond the short-term votes that will allow May to form a government. We should assume the Queens Speech vote will be passed next week and look ahead to the profound implications.
How long can this precarious arrangement last?

The short answer is not very long. At odds of [3.5], our market rates a Second Election in 2017 only 28% likely but we are bound to at least hear plenty of speculation. Any links with the DUP are a problem for liberal conservatives and there are plenty of policy disagreements between the parties anyway. This can only be a limited, short-term affair in response to a national crisis.

On the current numbers, it is hard to see the government passing anything vaguely contentious. While the Tories retain a majority among English and Wales MPs, passing legislation specific to those still involves the whole parliament at latter stages. Their reliance on the DUP will remain controversial and cannot be guaranteed.

Political headlines are driven by daily events in Westminster and a narrative of never-ending drama and crisis could inevitably unfold. This is terrible for any government and likely to start immediately. There will be no honeymoon. More optimistic voices predict it lasting until the end of the Brexit process but I'll be surprised with a year.
A Tory leadership contest is inevitable and effectively underway

George Osborne was right - Theresa May is a dead woman walking. Even if she quelled some critics with a strong performance in front of Tory MPs behind closed doors, she will never lead them into an election again. Given her government's fragility, rivals need to be ready for a snap contest.

I suspect that senior Tories are still in shock and crisis-management mode - hence the urgency in which rumours of a Boris Johnson coup were silenced. However as the dust settles, the party will blame her for defeat. Rivals, particularly Boris, will feel they would have won a majority as leader in those circumstances.

Watch their moves over the summer. Ambitious rivals will make sure they stay in the media while most politicos are on holiday. It is perfectly plausible that May is forced out over the break, in time for a leadership contest at September's party conference. July-September is being matched around [2.5] (40%) in her Exit Date market.

Never mind the politics, this would be a fantastic betting heat - an echo of David Cameron's successful bid in 2005. Johnson starts favourite for Next Conservative Leader at [4.0] but David Davis [5.9] is very well positioned if this is resolved quickly. Over the longer term and if she gets a Westminster seat, Ruth Davidson is a major candidate but taking [7.4] now involves May lasting for some time yet.
A delayed, softer Brexit will re-open deep Tory divisions

By an incredible twist, the Tory election strategy has blown up in their face. Having framed the contest all about Brexit negotiations - with May providing clear, strong leadership towards a Hard Brexit - the country may now find it has a government led by a devalued leader, unable to assert authority over her divided party, with a plan changing by the hour.

There is no longer a majority in parliament for a hard Brexit and some on that side of the argument are already talking up the Norway-style deals that they would have condemned as a watering down of the popular will last month. Davidson - very much the Tory heroine after last Thursday - wants to reach out across the political spectrum and prioritise the economy (meaning single market access) over immigration.

A softer Brexit will find favour in parliament and perhaps go some way towards reuniting a divided electorate but this issue is extremely problematic for any Conservative leader. Dozens of Tory MPs have devoted their career towards leaving the EU and the party membership is famously, overwhelmingly Eurosceptic. Two thirds of their voters were Brexiteers, compared to a third for Labour. 48% of their voters considered Brexit the central issue, compared to just 8% for Labour. Any softening of Brexit or protraction will meet fierce resistance.

It is now rated around 60% likely that Britain will still be an EU member after the two-year countdown following A50 has been run down. In the meantime it is hard to envisage anything other than uncertainty, parliamentary defeats, division and a general sense of crisis surrounding the government. Jeremy Corbyn got a standing ovation from Labour MPs when returning to parliament today. Times, they are a changing.

****

Follow Paul on Twitter and check out his website, Political Gambler.