Brexit Live Blog: All the latest Exchange market moves with May under pressure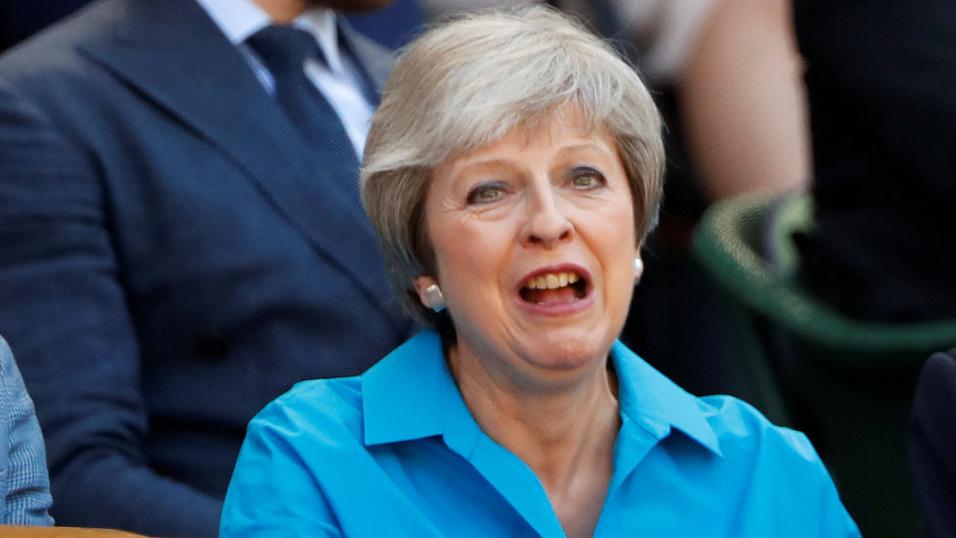 Has the end come for Theresa May's tenure as PM?
Theresa May's time as Prime Minister looks like coming to an end this year as her party revolts against the proposed Brexit deal with the EU. The B.B team bring you all the latest from the Exchange markets...
17:30 'Nothing has changed'
Not the most exciting development of the day as Theresa May uses a press conference to insist she fights on. "Leadership is about taking the right decisions not the easy one."
And soundbites, she didn't add...
16:20 - PM to hold press conference at 17:00
Will May respond to Rees Mogg's letter? Confirm her plans for Brexit Secretary? Resign? We shall see...
NEW: PM to hold a press conference in No 10 at 5pm

? Beth Rigby (@BethRigby) November 15, 2018
15:10 - Betfair markets encouraging People's Vote campaign
Former Downing Street Press Secretary, Alastair Campbell - one of the leading proponents of the 'People's Vote' referendum - has been keeping a close eye on the Betfair Exchange markets today.
Betfair market now on whether we leave March 2019 now 50-50. I don't bet myself but it's another sign of tide shifting towards @peoplesvote_uk

? Alastair PEOPLE'S VOTE Campbell (@campbellclaret) November 15, 2018
14:26 - Grayling the next to go?
Reports that Transport Secretary Chris Grayling is also considering his position. He's available to back at 19.018/1 in the 'Next Cabinet Member to leave' market (any winning payout would be on a dead heat basis as Raab and McVey have also gone today).
An informed source suggests to me that Chris Grayling is considering his position as Transport Secretary. Would be another huge blow if Theresa May lost her campaign manager from the leadership election (and fellow former Merton councillor)

? Jonathan Isaby (@isaby) November 15, 2018
13:21 - Rees Mogg finally delivers letter
It's been discussed ad nauseum, as he might say, but Jacob Rees-Mogg has now delivered the a formal vote of no confidence in the Prime Minister by writing to the 1922 committee. And Graham Brady, chair of the committee, has just been in to see the chief whip...
Confirmed that Rees-Mogg has put his letter in , formal expression of no confidence in Theresa May

? Laura Kuenssberg (@bbclaurak) November 15, 2018
12:45 - Michael Gove's options
His absence from Parliament might be a mystery but the options around Michael Gove's future have started to become clearer, with sources hinting he's been offered the Brexit Secretary role after Dominic Raab's departure. The question is, will he do it or will he resign and go for the leadership instead?
He is 11.010/1 to become the Next Conservative Leader...
BREAKING

Michael Gove has been offered the job of Brexit Secretary, sources confirm.

But he's still wrestling with whether he will stay on at all in the wake of Raab's resignation. Which will it be?

? Steven Swinford (@Steven_Swinford) November 15, 2018
12:05 - Next Election too close to call
With hard Brexiter Jacob Rees Mogg unsurprisingly hinting at a vote of no confidence in the Prime Minister, the prospect of another General Election looms large. The Exchange layers expect a close battle, with the Conservatives trading at 1.9620/21 to win most seats and Labour trading at 2.26/5.
'No Overall Majority' is the 2.47/5 favourite in the Overall Majority market, with the Tories a 3.185/40 chance and Labour available to back at 3.65.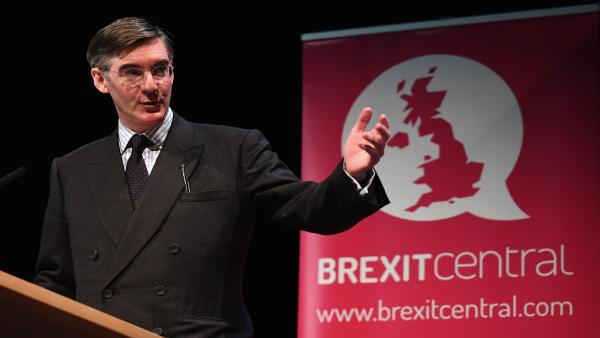 10:57 - Corbyn favourite in next PM market
As Jeremy Corbyn responds to the Brexit deal in Parliament, he remains the favourite in the 'Prime Minister after May'. market, trading at 5.79/2.
Freshly out-of-a-job Dominic Raab has been backed in to 6.611/2, reflecting the support in the Next Conservative leader market we discussed earlier.
Michael Gove - mysteriously absent from Parliament this morning - is a 13.012/1 chance.
Somehow we are now in a place where Michael Gove of all people could become Prime Minister.

? Elliot Wengler (@Wengle) November 15, 2018
10:38 - Brexit specials could be lively
As Theresa May stands up in front of Parliament to discuss the Brexit deal, it's worth taking a look at a few of the Exchange specials we have up on site. 'First to happen - Brexit or a General Election?' could be an interesting one to follow amid rumours of a vote of no confidence in the Prime Minister.
The layers fully expect May to leave before any departure from the EU. In the 'First to happen - Brexit or May to leave' market, the PM trades at 1.162/13 with Brexit at 5.04/1
10:15 - McVey becomes second minister to jump ship
Earlier this morning I informed the Prime Minister I was resigning from her Cabinet pic.twitter.com/ZeBkL5n2xH

? Esther McVey (@EstherMcVey1) November 15, 2018
Work and Pensions Secretary Esther McVey has joined Dominic Raab in quitting the cabinet in protest at the Brexit deal, claiming it 'does not honour the result of the referendum'.
10:05 - PM odds-on to leave in coming weeks
Theresa May is strongly fancied to leave the post of Prime Minister this year as the fallout of the Brexit draft agreement continues.
Out at 25.024/1 last week, May is currently 1.654/6 to exit 10 Downing Street before 2019 begins.
Brexit Secretary Dominic Raab resigned this morning triggering talk of a leadership coup and it is Raab himself who heads the Brexit betting to be next Tory Leader at 6.611/2
Home Secretary Sajid Javid is considered the next likeliest candidate to lead the Tory party at 7.613/2 with perennial contender Boris Johnson the only other in single figure odds.
With Westminster in turmoil there are question marks over whether the UK will actually exit the EU on March 23, 2019, that option now 1.738/11 on Betfair having been backed at 1.331/3.
And people are speculating on the prospect of a second referendum -a 'People's Vote' before the end of 2020 has been backed in this morning to 2.68/5.

Discover the latest articles
Read past articles