Next Chelsea Manager: 2/1 Zidane likely but 10/1 Lampard in the frame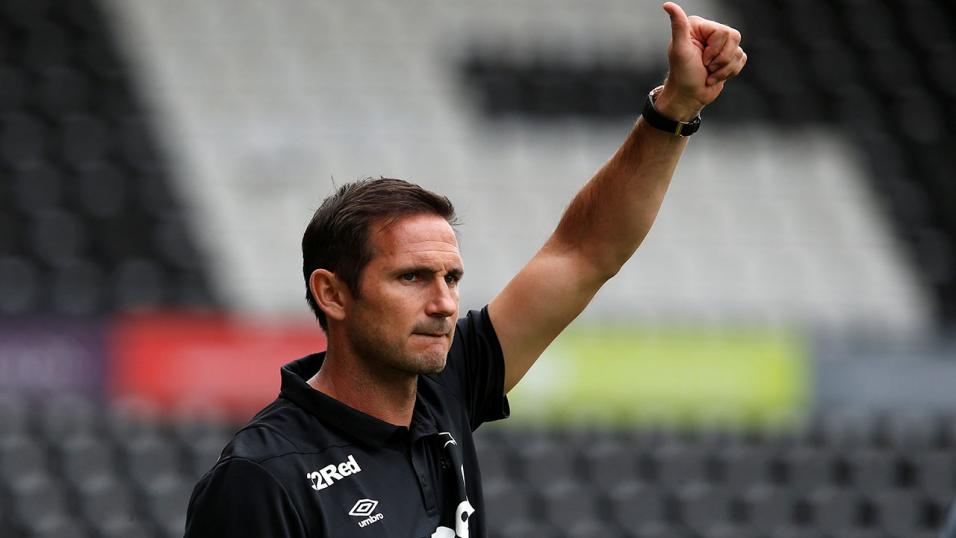 Lampard is 10/1 to replace Sarri as Chelsea manager
With Maurizio Sarri on the brink of getting sacked, Alex Keble takes a look at the five favourites to become the next Chelsea manager...
"Then again, nobody understands Chelsea like Lampard. If Abramovich's post-Sarri goal is to restore the "Chelsea way" - reactive tactics in the Mourinho mould – then Lampard, perhaps with John Terry as assistant, could definitely work."
We are in the final death throes of the Maurizio Sarri era at Chelsea. Whether or not the Italian deserves more patience as he attempts to reshape the club's tactical identity from top to bottom, the tide has inescapably turned against him. Five defeats in ten games, punctuated by Sarri naively admitting in public that he cannot "motivate" his players, is bad enough in any campaign for serious questions to be asked.
But it was the manner of Monday night's 2-0 defeat to Manchester United that has made his position untenable.
Man Utd eased through to the final eight at Stamford Bridge, lazily keeping Chelsea at arms' length once they'd taken the lead in the 31st minute. Man-mark Jorginho and double up on Eden Hazard; it is far too easy to predict how Sarri's Chelsea will play, and therefore simple enough to nullify their threat. There is no Plan B, and more importantly no flexibility.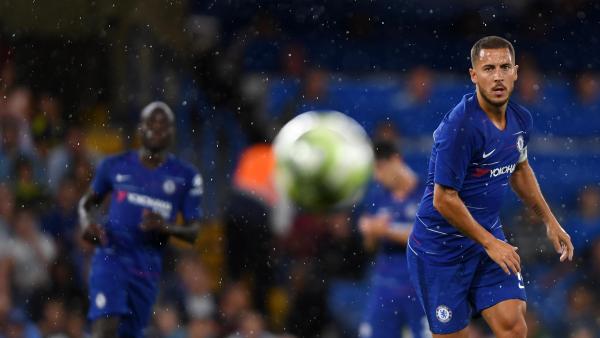 Sarri is not learning from his mistakes and he refuses to compromise. His inexperience at this level, and in this division, is showing.
Chelsea supporters mocked their manager during Monday's game with chants of "you don't know what you're doing," before joining in with the United supporters as they sang "you're getting sacked in the morning" towards the end of the match. The fans - tired of the same old tactics and the same old substitutions - have turned, and so too have some of the players, according to a report by Miguel Delaney of the Independent on Tuesday morning.
Phil McNulty's column for BBC Sport last night was even more damning, suggesting it is now a matter of when, not if, they sack their "hapless and disconnected" manager. The media narrative has been set, and there is no way back now.
Since Roman Abramovich is yet to pull the trigger the early front-runners to replace Sarri are all available at good odds. It's a good time to place your bets on the next Chelsea manager.
Football clubs tend to lurch between managerial styles, particularly when the most recent attempt has dramatically failed. And so who better to replace the dogmatic Sarri than Zinedine Zidane, the three-time Champions League winning coach who champions individualism and pragmatism over grand tactical idealism?
Antonio Conte is still locked in a legal battle with Chelsea over payment for his dismissal, with a reported £9 million already given to the former Blues manager, and if Sarri is set for a payoff then Chelsea could hit the £100 million mark in money spent on compensating managers during the Abramovich era. Consequently the thought of appointing free-agent Zidane is a financially appealing one.
What's more, Zidane is idolised by Eden Hazard, which could help convince the Belgian to stay at the club this summer. Certainly Zidane - whose motivational, hands-off approach isn't dissimilar to Ole Gunnar Solskjaer's at United - will let Hazard off the leash, promoting a freedom of expression that will go down well after the weight of Sarri's (and Conte's) draining tactical coaching. Zidane is the perfect fit, and the ideal job for a coach who is surely now going to miss out on United.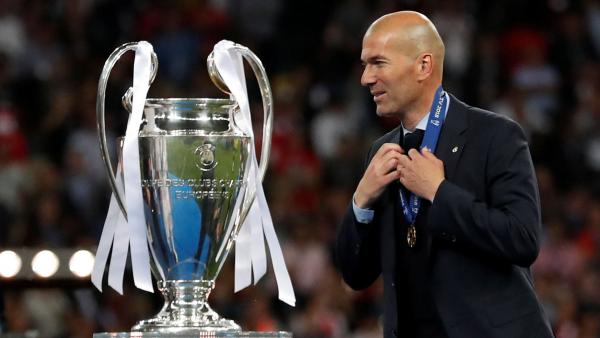 Presumably Zola is second favourite for the Chelsea job purely because Roberto di Matteo, then assistant to Andre Villas-Boas, was handed the role on an interim basis in 2012 and promptly won the Champions League. But Di Matteo's tenure isn't seen as a success by the hierarchy, who were never impressed with his negative football, while desperation led to that decision seven years ago.
Plus Zola has an even worse managerial record than Di Matteo. Zola has performed badly in every job, from West Ham to Cagliari to Birmingham City; he is not what Abramovich is looking for, and indeed could be let go at the same time as Sarri. He exists on the shortlist largely because of the similarity between the doomed idealism of Villas-Boas and Sarri-ball - but it's a tenuous link.
No Chelsea 'Next Manager' odds list would be complete without a nod to Guus Hiddink, a man who has twice been given the job on an interim basis. Should Abramovich set his sights on someone unavailable until the summer then Hiddink is theoretically an option, given the Dutchman surprised many by steadying the ship in 2015/16 with a 12-match unbeaten run upon his appointment.
However, Hiddink went two years without holding a job in football before taking over the China under-21s in September 2018, confirming a semi-retirement that surely makes him unsuitable for a third stint at Stamford Bridge. With the 72-year-old's sights set on the 2020 Olympics, he may not even want the job.
Chelsea fans were singing Frank Lampard's name during the 2-0 defeat to Man Utd on Monday night. He is, of course, the popular choice among supporters and yet only eight months into his managerial career it could be too soon for Lampard. Derby County are doing okay, sitting two points outside the playoffs, but it hasn't been the sort of electric start to his career that would prompt such a dramatic promotion.
Then again, nobody understands Chelsea like Lampard. If Abramovich's post-Sarri goal is to restore the "Chelsea way" - reactive tactics in the Mourinho mould - then Lampard, perhaps with John Terry as assistant, could definitely work. In the short term it would definitely give the club a boost, but is this really the right time for Lampard? He will no doubt be Chelsea manager one day. With Hazard on his way out and the club struggling domestically, Lampard is better off cutting his teeth at a lower level until conditions improve at Stamford Bridge.
He might not agree, and should Zidane be unwilling to cut short his sabbatical then Lampard becomes the most attractive option. He's worth a bet at 10/1.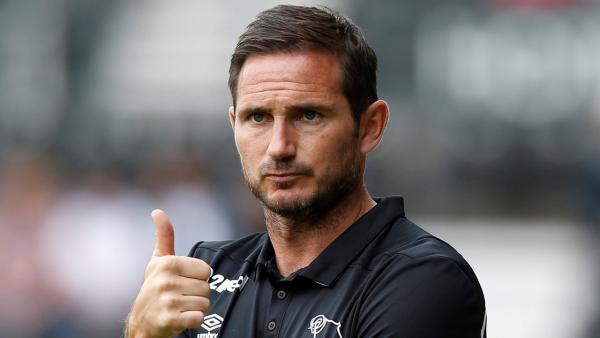 Chelsea have had seven different full-time managers since Diego Simeone took charge of Atletico Madrid eight years ago. Enjoying the perfect setup in Spain, at a club built in his image, would Simeone really trade his current situation for a short stint at Chelsea?

Even if Simeone harbours ambitions to manage in the Premier League moving mid-season makes no sense whatsoever; Atletico are still competing in the Champions League and are only seven points behind La Liga leaders Barcelona. His tactical philosophy is perfectly suited to Chelsea, but surely the Argentine will only move to London when his time with Atleti comes to a natural end.
Discover the latest articles
Read past articles