UK Politics: Gove the new Tory leader favourite as drama intensifies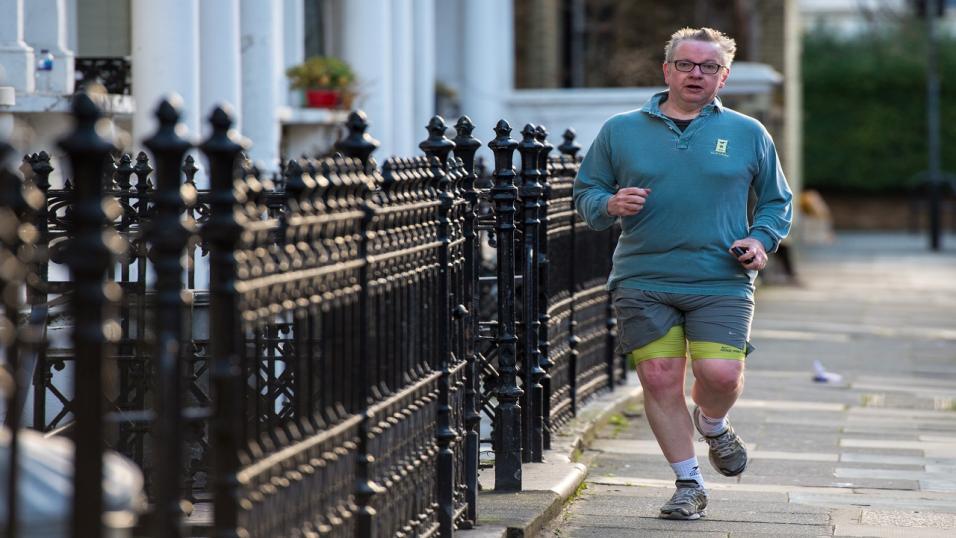 Michael Gove's leadership credentials are rising fast
With Theresa May looking weaker by the day and the Conservative government facing a mounting crisis over Brexit, Paul Krishnamurty says the time is right for a confident bet on Michael Gove...
"Gove is very much in pole position. A senior minister with gravitas, who hasn't spent recent months overtly undermining May, co-led the Brexit campaign, with strong support from Rupert Murdoch and the ability to build bridges with Tory Remainers."
Today marks the one year anniversary of the General Election and what feels like the last time anything changed in UK politics. The polls are more or less identical, showing a small Conservative lead. The path of Brexit - even the government's preferred path - is as clear as mud. The Prime Minister remains in mortal danger, amid constant rumours of her imminent demise, while rivals blatantly defy her and position for the succession.
Leaked Johnson speech piles pressure on May
Boris Johnson last night warned of a Brexit meltdown, called for Theresa May to show 'guts' in negotiations, the Treasury 'the heart of Remain' and, most incredibly, that Donald Trump would handle it better. This, after David Davis deliberately provoked widespread speculation of an imminent resignation, before reaching an uneasy compromise over the length of May's post-Brexit 'backstop' plan.
By naming an end-date of 2021 for that backstop period, the Tories may have delayed their civil war for the time being but the writing is on the wall for May. Her exit during this parliament is a matter of when, rather than if. Authority over the Cabinet is evidently lost and polls taken earlier this week recorded that 24% of Tory members want her gone now and 69% before the next election.
Gove emerges as the likeliest replacement
In our market on the year of May's exit, 2018 and 2019 are both trading around 2.89/5. Those combined odds means she's rated only 28% likely to survive until 2020, let alone be around to complete the backstop period.
In the meantime, Betfair markets are signalling a new front-runner to replace May as Next Conservative Leader and Next Prime Minister. Michael Gove, recommended at 14.013/1 back in February, has been backed heavily and is now trading at 6.611/2 and 7.413/2 to assume those respective positions.
While one must never forget the terrible record of early Conservative leader favourites, I reckon Gove's odds still have a long way to fall. Party leader markets are never as open as they first appear. Front-runners and factional leaders emerge, like-minded MPs quickly jump behind them and the field is whittled down to at most, a handful of realistic contenders. Identify them early and you should be sitting on a nice position when the contest arrives.
I doubt there is a single close observer of UK politics who doesn't believe Michael Gove will be among them. He ran last time, has been transparently on manoeuvres for months and major party donors have called for him to replace May. Newsnight even helpfully ran a debate on 'reforming capitalism' to coincide with his set-piece speech on Wednesday, rehashing all the same rhetoric that May employed upon becoming PM.
If and when a contest is announced, the Environment Secretary will already be in a strong position, as a rare candidate capable of attracting support from both Remainers and Brexiteers. In, say, a five-runner race, I reckon Gove would trade below 3.02/1. In the meantime, expect him to become firmly established below 5.04/1.
However, a competitive race is no certainty because wider political conditions may not allow it. The Tory 'Plan A' would be for May to deliver a smooth Brexit, then move on to allow a big debate about the party and country's future in a leadership contest. In that scenario, top prospects like Dominic Raab and Ruth Davidson could come to the fore.
Tory Brexit divisions won't be healed any time soon
That could still theoretically pan out but it requires May surviving long enough for alternatives to emerge and that 'smooth' Brexit looks impossible. The country may well move on after we leave in March, whatever deal is in place, but will the Conservative party?
Members and supporters are in no way resolved to accepting a very long transition deal that involves staying in the Customs Union and Single Market. There will be uproar once it becomes apparent that Britain are paying fees to the EU while the transitional period is ongoing. Charges of betrayal seem inevitable and alternative right-wing parties will sense an opening. The ever ambitious Johnson's speech to activists speaks volumes about the mood on the Right.
A coronation could be less divisive than a contest
In that scenario, a leadership contest could destroy the party and government. They would run the risk of repeating Labour's experience - where the members vote for a different leader (in this case Prime Minister) than MPs. It would be much less disruptive to settle on a compromise candidate for a coronation, as they ultimately did with May last time, and Michael Howard in 2003.
If we are looking at a coronation, Gove is very much in pole position. A senior minister with gravitas, who hasn't spent recent months overtly undermining May, co-led the Brexit campaign, with strong support from Rupert Murdoch and the ability to build bridges with Tory Remainers. In such febrile times, it could literally happen overnight. Get on now.
Bet on UK politics here
Theresa May Exit Date?
Year of Theresa May's exit
Next Conservative Leader
Year of Next Election

Follow Paul on Twitter and check out his website, Political Gambler.
Recommended bets
Back Michael Gove to be Next Conservative Leader 30 units @ 6.611/2
Discover the latest articles
Read past articles