UK Politics: Jacob Rees-Mogg is a joke that's not funny anymore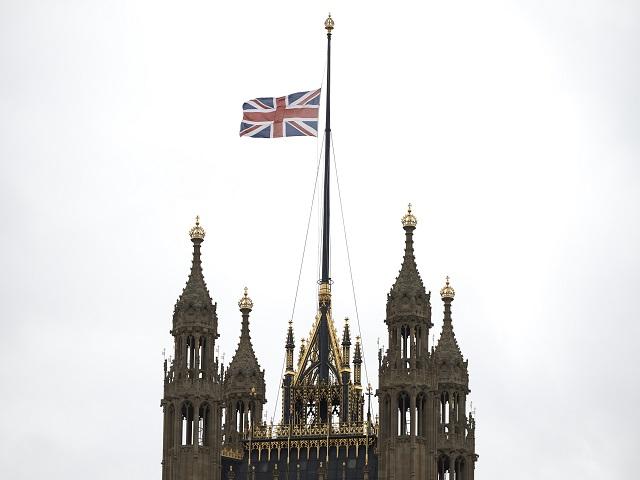 Rees-Mogg's rise underlines sad state of UK politics
This week, another telegenic right-winger hit the headlines with his nasty views and positioned himself for a Tory leadership bid. Max Liu reports on what the betting says about Mogg-mentum...

"Rees-Mogg and Hammond are joint-second in the next Tory leader betting only to David Davis 5.79/2."
Have I Got News for You has a lot to answer for. The BBC One show was where Boris Johnson first came to national attention, when he was a mere journalist, and paved the way for his rise to power. How we laughed at the bumbling toff with the messy hair. As the editor of the Spectator magazine, you sense his politics were somewhere to the right of Genghis Khan's, but at least Johnson was funny. In the mid-2000s era of stage-managed New Labour versus lack-lustre Tories, Johnson was a refreshing change. He was a character.

Brits love a character. The perceived lack of characters in Brussels (see HIGNFY favourite Nigel Farage and others' endless talk of faceless EU technocrats) might be one reason why so many of us dislike the European Union and, in spite of the damage we've seen Johnson do, it seems that we'll forgive a lot if a person is a character. How else to explain the fact that Johnson 9.617/2 is still a prime candidate to succeed Theresa May? And how else to explain the rise of Jacob Rees-Mogg, the upper-class weirdo Tory MP who, at 8.88/1, is ahead of Johnson in the next Tory leader betting?

Like Johnson, Rees-Mogg has enjoyed the Have I Got News for You treatment, appearing on the show and being hailed by host Victoria Coren as "very attractive" (unlike JRM, we believe in equal opportunities so to Coren and his other admirers we say: "Each to their own"). Long before he was an MP, you might remember Rees-Mogg's appearance on the Ali G show. With his double-breasted suits and fondness for obscure words, Rees-Mogg is a character. And just like Johnson, he's tipped for the top, with Ready for Rees-Mogg, the unofficial campaign for him to be next Tory leader, this week urging him to challenge May.
Is Rees-Mogg the UK's Trump?

At the same time as "Mogg-mentum" was getting in to gear online, Rees-Mogg told ITV that he's against same-sex marriage and abortion in all circumstances - even rape - pitching himself firmly on the hard right of conservative thinking. This is where the bit-of-a-character stuff stops being funny and should put a halt to his political ambitions.

But will it? Donald Trump got worse as the American presidential race went on last year. His reprehensible views were dismissed as merely outrageously entertaining and excellent for TV viewing figures. Now he's closer to pressing the nuclear button than an American president of the past 50 years. Bettors think Rees-Mogg could be similarly outrage-proof and they might be right: for all the disgust at his comments this week, and opposition even from his Tory colleagues, Rees-Mogg is still joint-second favourite, alongside Philip Hammond (not a character), to be next Tory leader.

The pair are second only to David Davis 5.79/2 but the only logic for thinking Davis will succeed May is that his handling of the Brexit negotiations will be such a disaster that his colleagues will insist that he deals with the mess. That's certainly how things are heading at the moment, according to one devastating editorial today, but if we really want our exit from the EU to be a full-blown catastrophe then giving power to Rees-Mogg will do the trick.
Corbyn v Rees-Mogg at the next general election?

Ten or even five years ago, the prospect would have been unthinkable, but in the era of anything-is-possible politics, a Corbyn v Rees-Mogg election isn't impossible. The hard left v the hard right, is how the battle would be pitched, with Brits asked to choose between their better natures and their worst instincts, between hope and bigotry, ambition and cynicism.

While the Tories tear themselves apart, Corbyn is consolidating Labour's position and building towards what should be a pivotal party conference later this month. You probably didn't hear about it but, on Thursday, there were 14 council by-elections, in which Labour held four seats and gained three, while the Tories lost six. Not exactly results to send shockwaves through UK politics but another indication that bettors have got it wrong and you should back Labour 2.01 to win most seats at the next general election.
Discover the latest articles