Next UK General Election: Which party will emerge stronger from Brexit?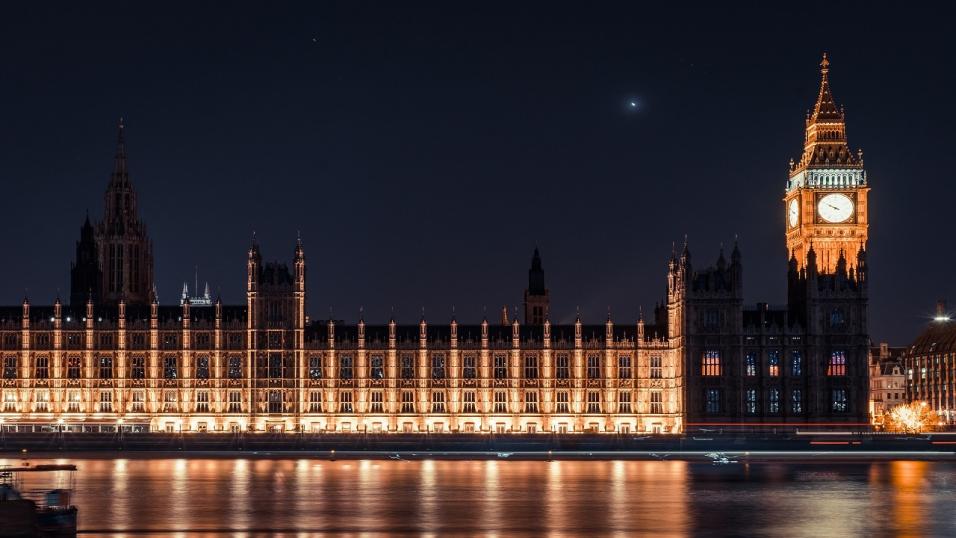 The battle for Westminster is almost perfectly tied
With polls and betting signals effectively tied, Paul Krishnamurty considers how Brexit, the fallout and narrative moving forward will shape the next election...
"Tory divisions over Europe are deep, longstanding and played out in public...It is very hard to see any course of events that eases tensions."
On Friday morning on the Exchange, the betting for the Next General Election - whenever that may come to pass - was perfectly tied, with both Conservatives and Labour available to back at 2.0621/20 to win most seats. An accurate reflection of the stalemate seen in polls, reinforced at local elections, since the 2017 election. Is this duopoly the new normal or the calm before the storm? What, in particular, will be the effect of Brexit?
Brexit endgame will test fragile party unity
Ever since the referendum, both party leaderships have been walking a tightrope, trying to unite deeply opposing factions among their MPs, members, voters and constituents. As Brexit reaches its endgame, those ties will be tested like never before. The fallout could have profound implications for the entire party system, particularly for the Tories.
Tory divisions over Europe are deep, longstanding and played out in public on a daily basis. It is very hard to see any course of events that eases tensions, re-unites the party and keeps their voter base happy.
Poll suggest a a 'No Deal' Brexit would best please the 52% that voted for Brexit - who largely voted Tory in 2017 - but that would surely change if economic disaster awaits. Regardless of any chaos at the ports or food and medicine shortages, merely talk of a deep fall in house prices will cut deep into the national psyche. Especially among older homeowners, who overwhelmingly vote Conservative.
Another referendum would be toxic for any Tory leader and, if parliament forces it, a split becomes realistic. Even avoiding both awful scenarios by backing Theresa May's deal would merely kick the can down the road. Conservatives will continue to obsess and fight over the future EU relationship during the transition period.
Labour are nowhere near as split or driven by the issue but their artfully vague position - respecting the referendum by voting for Article 50 but opposing May's negotiation strategy and deal - could well unravel soon. The vast majority of Labour members and voters are Remainers but most Labour constituencies voted Leave. Eventually, they must risk alienating one faction.
Whatever their discomfort, I believe the looming chain of events will help Labour. Analysis of the 2017 result showed their voters are far less motivated by Brexit than Tories and it took their vast movement a matter of hours to agree on a compromise at conference.
Re-alignment is deeper than and predates Brexit
It is important to recall how we got here. Few foresaw a return to two-party politics in 2017 and, in trying to analyse a shock result, too much emphasis was placed on Brexit. Sure, it was and remains central but I would argue the divisions driving voter re-alignment pre-date the referendum and will persist going forward.
Since 2010 - from the rise and fall of first the Lib Dems, then UKIP - a generational realignment has been underway, driven by cultural issues. Younger, socially-liberal voters on the Left. Older, socially-conservative voters on the Right.
After those smaller parties failed to crack our First Past The Post electoral system in the 2010 and 2015 elections, voters settled into two bigger, polarised factions. Consequently, UK politics has become locked in a partisan divide, best explained by demographics. Both sides probably have a ceiling around 45%. A replica of the USA.
Without crossover, this is a timebomb for the Tories. Those demographics mean that every day their ceiling falls slightly lower and they came pretty close to hitting it in 2017. If they couldn't win a majority on 43% and their highest share since Thatcher - it isn't easy to see how they win one next time.
Post-Brexit narrative will better suit Labour
Moreover, I would argue that the context of the last two elections - in which the Conservatives defied political gravity by increasing their share despite being in government - was uniquely unfavourable. In 2015, the fallout from the Scottish Referendum enabled a narrative that Labour would form a 'coalition of chaos' with the SNP.
The fallout from 2015 was the referendum and Brexit - ensuring national identity remained central. Labour never want to have that conversation as it distracts from 'their' issues such as public services, poverty and inequality. It emphasised the pro-immigration stance that had long damaged them with white working-class voters. The UKIP effect blew many a safe Labour seat wide-open.
I expect that to change after March 29. Let's assume there is a deal and implementation period. Unlike Brexit-obsessed politicos, most people will consider the issue done and tune out. Yet Tory MPs and activists will continue to argue about every nuance of any deal going forward - further dividing them and alienating the average, disengaged voter.
In contrast, Labour's preferred issues will remain salient. Unlike the last three elections, the narrative may help them. Less identity, more NHS and Universal Credit. They will be talking about reuniting the country and investing in the very areas that voted for Brexit.
Could changing leaders make a difference?
Given both May and Corbyn's unpopularity, one might assume there was a golden opportunity for a new, undamaged leader on either side. The Tories are likelier to change soon but, to date, nobody has come forward who looks any likelier to win.
Labour are almost certainly are held back by Corbyn. His left-wing, pacifist image may inspire some previous non-voters but it also permanently alienates vast numbers who might otherwise be open to Labour. It is hard not to conclude that a less polarising leader would, mid-term at least, be enjoying a healthy lead. For now though, there is no sign whatsoever of Corbyn being ousted.
New parties on centre and right could emerge
All these calculations could, of course, be blown apart by the emergence of a new party. Strong rumours of a 'Centrist' alternative persist and, given a growing ideological vacuum, it makes sense. I do expect something to happen before the next election - whether it proves effective or not. It isn't at all clear which party would be worst affected.
Equally, anything less than a no deal Brexit will fuel radicalism on the Right. UKIP have received a poll bounce but remain irrelevant and discredited. Far-right populist parties are on the rise everywhere and, if the Tories don't follow that path, somebody will fill the void and they could be ruined by defections.
If there were an election tomorrow, it would likely produce a near dead-heat and another hung parliament. 2.3411/8 about that outcome remains the best bet because Labour are well short of realistically challenging for a majority.
However as argued last week, I do not expect an imminent election and suspect we will have to wait until 2022. That is a very long way off in an era of unprecedented political volatility. Conservatives are naturally loath to give Corbyn an early chance but equally, they have every reason to worry about what the next few years have in store.
Bet on UK politics here
Most Seats at Next Election
Overall Majority
UK to leave EU by 29/03/2019?
EU Referendum before 2020?
Theresa May to face No Confidence Vote in 2018?
Theresa May Exit Date
Year of Next Election

Follow Paul on Twitter and check out his website, Political Gambler.
Discover the latest articles
Read past articles