General Election 2017: Five indications of the current state of play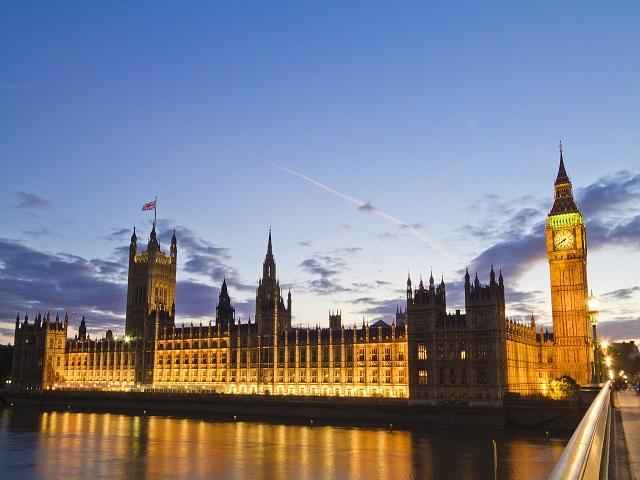 Suddenly, a Conservative majority is in doubt
With just over a fortnight until polling day, Labour's deficit is narrowing fast and markets are moving away from the Conservatives. Paul Krishnamurty considers the state of play...

"Sure, Labour are rising fast but most of their extra votes are coming from non-Tories, and in places where they are already strong...winning students and Greens won't save them in many Brexit-voting Northern marginals."
1) Theresa May's honeymoon is well and truly over

Back at the start of this election campaign, I mooted the idea that the enormous Tory poll leads were unrealistic - a peak moment of Theresa May's long honeymoon with the voters. After a week of manifesto chaos and sliding poll numbers, it is definitely over. Suddenly commentators are even likening her inept campaigning skills to Gordon Brown. Ouch!

The dementia tax and subsequent humiliating u-turn is unlikely to prevent her returning to Downing Street but, along with other manifesto mis-steps discussed on Friday, it has very much taken the shine off. Once journalists and opponents sense weakness, they attack in herds. It is often forgotten that Brown was once 'Prudence', the 'Iron Chancellor', even the 'Father of the Nation'. It took about a month of relatively banal mistakes for the reputation he'd built over a decade to disintegrate. The current PM may be a couple more bad interviews - Question Time next week will be challenging - away from unravelling.
2) Huge majority expectations must be scaled back

The campaign has been transformed and, with it, expectations. When they were 20% up, it made sense for the Tories to venture into deep Labour territory, in pursuit of an historic majority. Previously 150-174 was clear favourite in our Size of Conservative Majority market. Now it is 100-124 and on the current trajectory, even lower bands could soon become the most likely.

These recent polls will bring them back to earth, in realisation that lesser targets and even defences may require a lot more attention. As May keeps reminding us, a net loss of six seats would deny the Tories a majority. Suddenly, they can't take that majority for granted. The odds about No Overall Majority have shortened from 36.035/1 to 10.09/1.

Take Wales, for example. Before the local elections, pundits were talking of Labour collapse, as they trailed by 6% in this core heartland. While they proved fairly resilient in the locals, losses were deemed certain. However yesterday's dramatic Welsh Barometer Poll showed a remarkable 8% swing in three weeks, putting Labour ten points up. According to Welsh politics guru Roger Scully, this projection would actually mean gaining one seat from the Tories.

Although uniform national swing is probably a poor guide nowadays - especially in this period of re-alignment - these remain the numbers most people work off when measuring the scale of majority. Recent polls suggest Labour have cut the gap to around 10% - a 1.7% negative swing since 2015. Such a swing would yield only 14 Conservative gains from Labour.
3) Progressive voters are uniting around Labour

Outside his legion of critics in Westminster, Labour supporters are cock-a-hoop with the campaign. Like the punters who have forced Jeremy Corbyn's odds to become Next Prime Minister down by 75%, they are dreaming of an upset that would even exceed the Donald Trump miracle.

Such talk needs a reality check. Sure, Labour are rising fast but most of their extra votes are coming from non-Tories, and in places where they are already strong - London, Manchester, university towns, Wales. While Corbyn is proving much more effective at energising young voters than predecessors, to win he needs them to turn out in much bigger numbers, across the entire country.

Recent elections strongly suggest there is a ceiling to progressive opinion and it is a clear minority in England right now. Winning students and Greens won't save them in many Brexit-voting Northern marginals. To get beyond that ceiling, Labour need to convert people with a very low opinion of Corbyn and his politics.
4) Lib Dems crisis could be terminal

Few predicted it before the campaign, as local results had suggested 2015 was a temporary trough, but the Lib Dems could even move backwards from their dismal tally of eight MPs. At least two are in mortal danger and the Tories are even talking up defeating Tim Farron. Their par seats line has fallen from the mid-20s to around 12. If reduced further, the party could sink into total irrelevance.

Two factors could save them. First, Tory troubles could yet bring a dozen or so marginals back into realistic play. Second, there definitely seems a more sophisticated tactical vote effort underway this time. The Tory majority only came about by wiping out the Lib Dems, yet often the deficit was less than the combined Lab/Green vote. Right now, it isn't happening. Labour seem certain to rise in places where they can't possibly win but - if voters genuinely sense a chance to block a Tory majority and tactical voting sites go viral - who knows?
5) A late onslaught on Corbyn's past should solidify the Tory vote

It is clear from their press backers that the Tory plan has long been to unleash the most damaging aspects of a Corbyn dossier late in the campaign. Marginal voters will be bombarded with tales of his alleged support for the IRA, Hamas and Hezbollah. To what effect remains the open question. After all, how many voters aren't aware already?

I predict a twin effect. The majority of voters who can't countenance Corbyn will put any anger over the dementia tax and doubts about the Tories to one side. Conservatives are loyal and reliable voters. But for the rest, this negative coverage may even help Corbyn, confirming his outsider status. Willingness to express unpopular opinions is becoming a virtue.

Just as endless Trump exposes haven't dented enthusiasm among his base on the Right, hostile coverage from The Sun will make the British Left even more anti-media than now. This the bigger picture in British politics - an increasingly divided electorate, locked in partisan echo chambers via both mainstream and social media, reinforcing their opinions whilst distancing ever further from their opponents.

****

Follow Paul on Twitter and check out his website, Political Gambler.
Discover the latest articles