General Election Betting: Why this is the most exciting and unpredictable election ever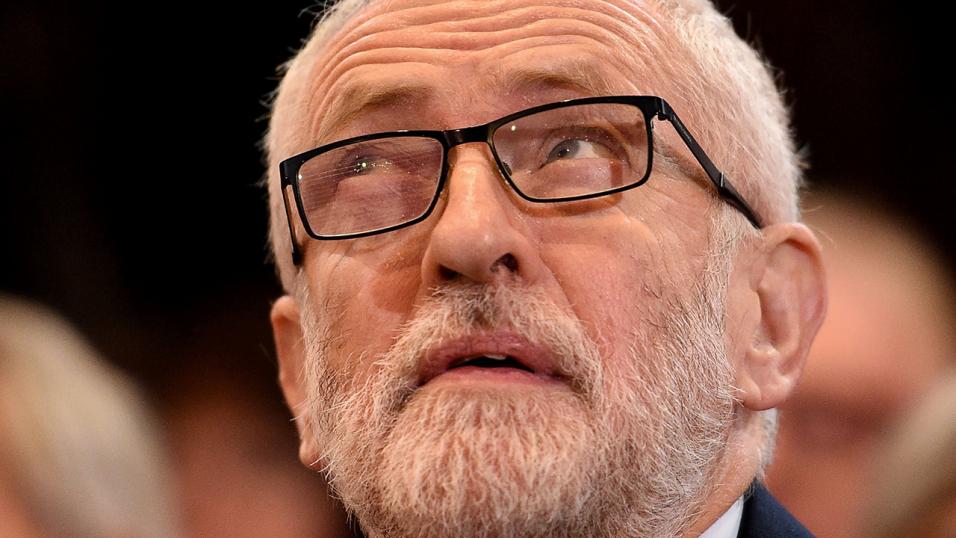 Both Corbyn and Johnson are vulnerable to a Lib Dem surge
The early polls point towards a big win for Boris Johnson but, as Paul Krishnamurty explains, a small swing could produce an entirely different result...
"Brexit is transforming voting blocks to historic effect...If we can predict how that pans out in terms of seat totals, there could be vast profits to be made by betting at big odds."
If the first day is any sort of guide, we are set for another extraordinary election campaign, packed with drama and uncertainty. Boris Johnson's Conservatives may appear - according to the polls - to be storming towards another term and perhaps a majority, but maintaining that position might require somehow managing to avoid any TV interviews for the next five weeks.
Tories suffer multiple media car-crashes
Alun Cairns has already become the first government minister anyone to quit during an election campaign in living memory, after it emerged that he'd endorsed a Tory candidate accused of sabotaging a rape trial. Jacob Rees Mogg's Grenfell comments, not to mention the Trumpian doubling down of some supporters, pushed Cairns down the news cycle.
For those charged with selling the Tory message on TV, launch day was a painful experience: James Cleverly empty-chaired on Sky News while Nadhim Zahawi was ridiculed after defending Johnson's rhetoric about Stalinist mass murder under fire from Andrew Neil. Both came out better than James Brokenshire against Emily Maitlis on Newsnight.
What a car crash of an interview. Nadhim Zahawi, a man who claimed thousands in expenses to heat the stables at his Warwickshire estate, doesn't know if @jeremycorbyn would have wealthy people shot #andrewneilshow pic.twitter.com/VQCC6BFSWk

? Ian Fraser (@Ian_Fraser) November 6, 2019
We will see whether any of that makes a difference. Are swing voters engaged or moved by TV news shows any more? The jury is out - targeted micro-ads are the key nowadays. These, nevertheless, need a narrative to be effective and no doubt, that remains very much up for grabs. As explained previously, Labour's ability to change the conversation as they did in 2017 is one of this election's known unknowns.
More marginals in play than ever before
As for the potential effect on seat totals, the election result and Brexit, the uncertainty cannot be overstated. Our last election in 2017 pointed towards growing volatility but I've never known anything like this election. My first as a punter was 2001 when only 29 seats changed hands. At least 200 are in-play this time - maybe more depending if and how the polls change - and 77 constituencies are being defended from a majority of less than 2,000.
More widely, Brexit is transforming voting blocks to historic effect. The fundamentals that have shaped British politics since universal suffrage - regarding region, class, age, wealth - are disintegrating. If we can predict how that pans out in terms of seat totals, there could be vast profits to be made by betting at big odds.
Consider the following, perfectly plausible scenarios. Note, I'm not basing any of these estimates on an all-encompassing model. I doubt a reliable one exists. Rather this is based on studying all the seats on an individual basis.
Scenario one - Big Tory win
Current polls point towards a double-digit Tory victory, winning with close to or more than 40%. In this scenario, they will smash Labour in Brexit-voting marginals. Way down the Tory target list are numerous Labour-held seats that voted Leave and seemed vulnerable heading into 2017 - as many as 80 such gains are plausible.
On the other side of the equation, the Tories are vulnerable to the SNP and Lib Dems. However, a strong nationwide performance would probably mean the latter's advance falls short, restricting losses to 20 or so. The combined effect could be 50 net gains, taking the Tories beyond 360 seats. Odds of 3.259/4 are available about them getting 340 or more.
Scenario two - Tory win on a lower vote share
The above scenario is an extremely optimistic take, though. It involves the Tories squeezing the Brexit Party into irrelevance across Labour-held marginals. It involves them winning in areas that have suffered badly under austerity and never voted Tory, with a small activist base that cannot compete with Labour's mass movement. This Tory advance into the North failed spectacularly in 2017.
So imagine they get 35%, rather than 40%, nationally. Even accounting for Corbyn's unpopularity and a fall in Labour's vote share, Tory gains would likely be restricted to around a dozen. Maybe not enough to even compensate the likely losses in Scotland, before we even get to the Lib Dems. A hung parliament would be guaranteed and with it a second Brexit referendum.
Somewhere between 280 and 300 Tory seats would appeal in this scenario. You can take 24.023/1 about 280-289 and 15.5 about 290-299. Good value.
Scenario three - Tory poll share falls significantly
But what if they fell to around 30%? They couldn't even muster 170 seats on those numbers back in 1997 and 2001. In 2019 conditions, against a resurgent Lib Dems across the South, Boris Johnson could fare even worse than William Hague did.
Early constituency polls show the Lib Dems already very competitive in seats they've never been competitive - South Cambridgeshire, Wokingham, Esher and Walton. This before any campaign boost for Jo Swinson - I am confident she'll get one, as a female leader up against two deeply divisive males.
Wokingham, constituency voting intention:

CON: 42% (-15)
LDEM: 38% (+22)
LAB: 12% (-13)
BREX: 5% (+5)
GRN: 3% (+1)

via @Survation, 01 - 04 Nov
Chgs. w/ GE2017 result

? Britain Elects (@britainelects) November 6, 2019
Wokingham is one of 90 Tory-held seats that voted Remain. If the Tory campaign does implode, they could well lose half, even two-thirds of them. On the other side, Labour could make 20 or so gains. The Tories could suddenly find themselves around 200 seats, facing electoral oblivion. An extreme longshot - all seat total bands below 280 are available at 30.029/1 plus - but not impossible by any means. Especially in today's political climate.
Follow Paul on Twitter and check out his website, Political Gambler.

Discover the latest articles
Read past articles