Brexit Betting: No deal and revoke odds are neck and neck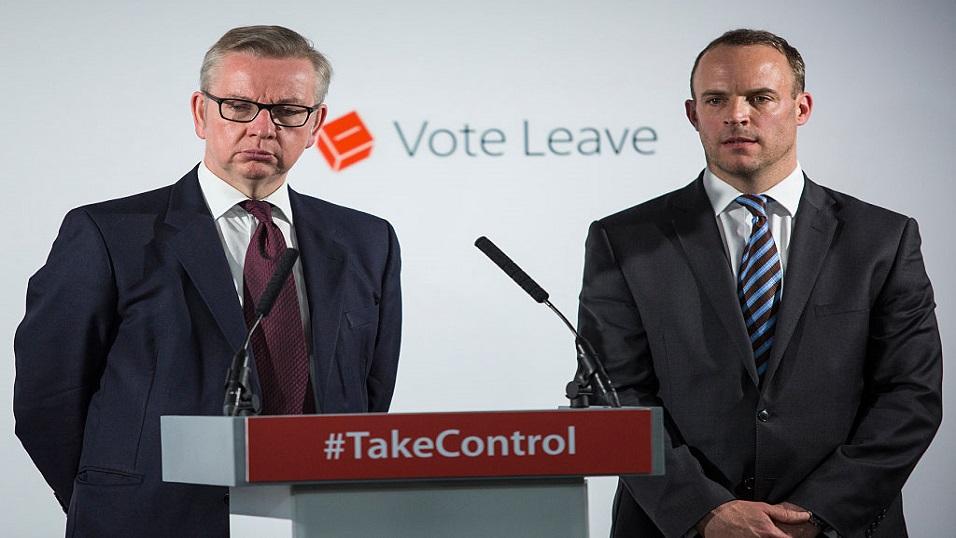 Michael Gove and Dominic Raab campaigning for Leave in 2016
Theresa May is gone, the Tory leadership candidates are already at war and Brexit could now come down to no deal or revoke, says Max Liu.
"There is a concerted move to stop Johnson among moderate Tory MPs. For this reason, we should keep an eye on Michael Gove 7.06/1 in the leadership betting."
As around 140,000 people, most of them elderly, prepare to choose Britain's next prime minister, the odds on a no deal Brexit this year have shortened to 3.39/4 and revoking article 50 is trading at 3.259/4.
At the same time, the odds on a meaningful vote passing a Brexit withdrawal bill in 2019 have drifted to 3.39/4. That there is so little between these outcomes in the betting shows how unpredictable the Brexit debate has become and reminds us that everything is to play for.
UK leaving on 31 October with deal or no deal, say leading Tories

Brexit is more popular among Tory members and more of them favour leaving the European Union with no deal. Earlier this year, a poll showed 57% of Tory members would choose no deal over leaving with a deal or remaining in the EU.
Tory leadership favourite Boris Johnson 2.982/1, and his nearest rival in the betting Dominic Raab 5.14/1, have both said they would be prepared to take the UK out of the European Union on 31 October this year.
Raab said on Sunday, after declaring his candidacy, that he would not under any circumstances ask the EU for a further extension to article 50. But Tory moderates, including the chancellor Philip Hammond, have hinted they would vote against the next government in a confidence motion if it were the only way to prevent a no deal Brexit.
A second no confidence vote in the government this year is 1.548/15 on the Exchange.
Tory moderates unite to stop Boris Johnson
Tory moderates have launched a campaign to stop Johnson becoming their leader and taking the UK out of the EU with no deal. Rory Stewart, who is 19.5 in the leadership betting, said this weekend no deal would be hugely damaging to the country, called Johnson "dishonest" and ruled out serving under him.
Tory MP David Gauke, meanwhile, said leadership candidates who endorse no deal will fuel the kind of populism that's lead to the rise of the Brexit Party, which is expected to win the European Elections when results come in tonight.
Gauke's remarks were backed up by Hammond and there is now a concerted move to stop Johnson among Tory MPs. For this reason, we should keep an eye on Michael Gove 7.06/1 in the leadership betting.
Can Gove stop Johnson (again)?
Gove, who campaigned for leave and was once dismissed as education secretary because David Cameron considered his unpopularity an electoral liability, has worked hard to build bridges within his divided party over the past couple of years.
He is, in effect, positioning himself as the anti-Boris candidate. He scuppered Johnson's leadership bid in 2016 and, if the party avoids the type of coronation that let Theresa May in three years ago and the candidates take part in hustings, Gove's skills as an orator will stand him in good stead.
Labour should be the party of revoke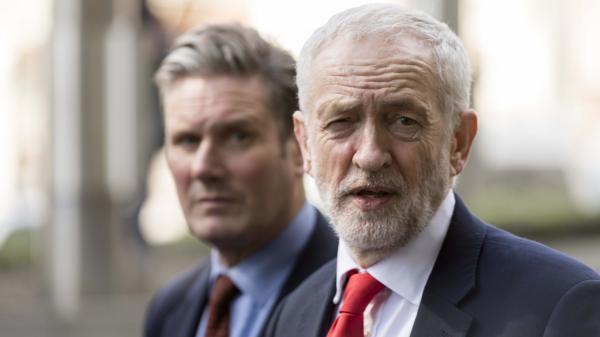 Theresa May's resignation, and the forthcoming results of the European elections, should focus Labour minds.
A general election this year is 3.211/5, although I'd be more likely to back one next year 3.185/40. That is what Labour want and, if the new government did lose a confidence vote over no deal, it would be inevitable.
Labour have been pilloried for failing to outline a clear position on Brexit, often unfairly in my view. They successfully parked the issue at the general election two years ago and agreed at their party conference in the autumn to keep a confirmatory referendum as an option.
But now it's time for Labour to outline a strong stance against Brexit and make the kind of bold promise that could end the current nightmare, help Labour win power and address the real issues of social inequality that Jeremy Corbyn, unlike the Tory leadership pretenders, cares about passionately.

They are 2.35/4 to win the most seats at the next general election, with the Tories into to 2.111/10 following May's exit. If the Tories drift to the right under their new leader, in a bid to win back Leave voters from the Brexit party, Labour will need to make sure Remainers unite behind them.
Never mind backing a second referendum - leave that to the Lib Dems and the drips in Change UK - Labour should become the party of revoke.

Discover the latest articles
Read past articles