Manchester Gorton By-Election: Beleagured Corbyn should get some respite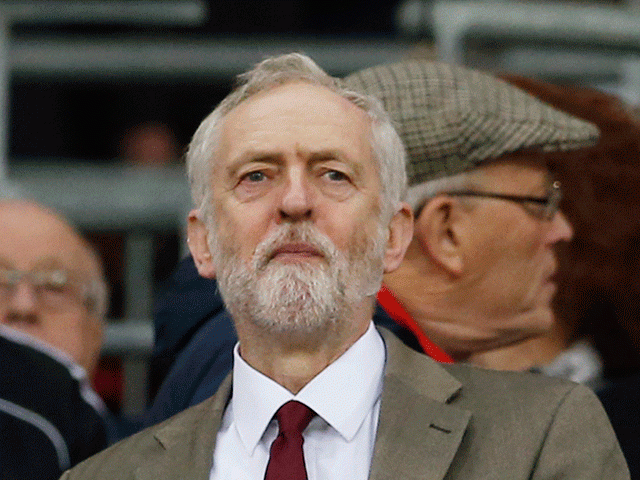 Jeremy Corbyn remained defiant after last week's Copeland setback
The death of 'Father of the House' Gerald Kaufman has sparked yet another by-election and test for Jeremy Corbyn. This time, Paul Krishnamurty says the under-fire Labour leader has little to worry about...

"You will struggle to find many safer Labour seats in the land, irrespective of current difficulties...They face little or no challenge in the inner cities."
In the wake of last Thursday's by-election double-header, the weekend political news cycle primarily concerned the future of Jeremy Corbyn. After losing Copeland after 80 years of Labour rule and holding ultra-safe Stoke-on-Trent Central on a diminished majority, no rational observer could deny the party's grim mid-term position.

However if his internal enemies hoped these bad results might prompt a rethink among the leader's circle - let alone kick-start plans for Corbyn to relinquish the leadership - they were swiftly disavowed. Corbyn remains adamant that he will lead the party through to the 2020 General Election and, rather than self-reflect, his allies placed the blame squarely on the media and Labour enemies plotting a 'soft coup'.

In short, Labour's crisis has a long way to play out and divisions will likely harden. The two sides hold diametrically opposed views regarding last week's performance, how they reached this parlous state and how to turn things around.

The leader's defenders argue that Copeland - home to the nuclear industry, of which Corbyn is a long-term sceptic - was a unique case that does not reflect the party's national challenge. They point to the comfortable victory in Stoke - labelled 'Brexit Central' and a prime UKIP target - as evidence that Labour's core vote is resilient. Following Paul Nuttall's humiliating defeat, any idea that Labour will be swept away by UKIP in the North and Midlands is for the birds.

Sure, Labour lost many once-loyal voters during the decade prior to Corbyn taking over, and it will inevitably take time to convince them that the party has returned to it's socialist roots. But rather than getting with the new programme, MPs undermined Corbyn from day one, dividing the party and creating a terrible media narrative by their disloyalty.

For their part, Corbyn's opponents claim these results and diabolical mid-term poll ratings simply prove they were right all along. That Corbyn and his far-left agenda are electoral suicide - toxic to the white working-class that once made up Labour's voter base. They compare an 8K victory in the Tory-held marginal of Corby in 2012, to a 2K defeat in Copeland. Oppositions simply don't lose mid-term by-elections and these numbers project a much worse result even than Ed Miliband's dire 2015 performance.

While miles apart, both arguments contain a degree of truth. Corbyn did inherit a party in terminal decline and was elected to rejuvenate it. Encouraging several hundred thousand new members to join was the first step to becoming the 'Peoples' Party'. Backbench rebels indeed caused great harm by launching a clueless, doomed coup attempt immediately after the EU referendum, when the public wanted serious answers rather than politicians bickering about themselves.

However it is also true that Corbyn is the least electable opposition leader in living memory and is dragging the party down. Copeland proved what the polls have been saying - older, whiter voters have no faith in his version of Labour, and are switching to Theresa May. Without a change of course, Labour are heading for massive defeat in 2020.

The verdict of a more detached source - Betfair punters - is closer to the rebels, and expects that change of course to come sooner rather than later. In addition to making the Conservatives overwhelming favourites to win Most Seats at the Next General Election at odds of 30/1001.31, equivalent to a 76% chance, Corbyn is odds-on to go before the next election at 4/91.43 (70%). He's also been backed at rates above 25% to go before the end of March and end of June respectively. We now have a new market on the specific year of Corbyn's departure.

Although Corbyn's long-term future continues to look bleak, the death of veteran MP Gerald Kaufman on Sunday may turn out to provide a stay of execution. In stark contrast to the Copeland and Stoke contests, (which many believe were engineered deliberately), the resulting Manchester Gorton By-Election offers an easy win. If the Corbynistas genuinely believed their own spin about last week's results, they will likely be cock-a-hoop after this one.

You will struggle to find many safer Labour seats in the land, irrespective of current difficulties. For while Labour are indeed suffering badly outside the cities, in mostly white working-class areas, they face little or no challenge in the inner cities. As we saw in the London and Bristol mayoral elections, these younger, more diverse areas are more liberal left than ever.

If there is any challenge to Labour in Gorton, it won't come from UKIP or the Tories. Rather, this is a relatively rare constituency defined by the battle on the centre-left, between Labour and the Lib Dems.

It will be an interesting testing ground for the Lib Dems and their comeback since the referendum. They used to enjoy great success at local council level and got within 7,000 of Kaufman - who must have banked a large personal vote - in 2010, before falling right back in the massive Lib-Lab swing of 2015. Nick Clegg's infamous betrayal on tuition fees certainly played a part. As a result, Labour got a massive 67% of the vote, with the Greens taking second on just 10%.

Much of those swings involved the university vote - either students or staff - and they will be key players in this by-election story as 27% of the population are in full-time education. This segment of liberal-left opinion has swung between both parties in recent decades and are precisely the type backing the Lib Dems' full-throated opposition to Brexit.

In order to seriously challenge Labour, the Lib Dems will need to maximise these votes and hope for a very low turnout. It is a huge ask. This is a very deprived constituency that has suffered during the austerity years, earning the Lib Dems plenty of enemies. They look booked for clear second place, but anything over 30% would be an achievement and they'll need at least 40% to win.

The early market signals point to an easy Labour win, trading around 1/101.1 (91%). If so, while none of his detractors will be convinced, it might serve to cool the pressure on Corbyn for a while, putting any putative challenge on the back-burner. Bear that in mind before backing an early Corbyn exit. This story has plenty of legs yet.

***

Follow Paul on Twitter and check out his website, Political Gambler.