UK General Election Constituency Betting: Can Labour stem the tide in these Tory-held targets?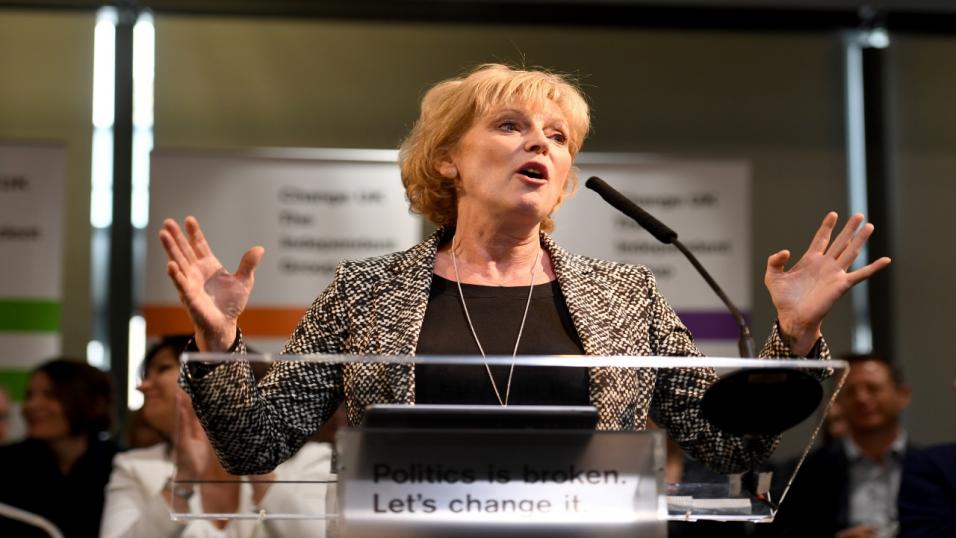 Could Anna Soubry split the Tory vote in Broxtowe?
Labour are currently projected to lose dozens of seats to the Tories but that swing may differ in certain constituencies. Here's their top-ten Tory-held targets, ranked by majority...
"Broxtowe is particularly fascinating, with Tory defector Anna Soubry making it a three-way race."
Southampton Itchen
Click here for latest live odds
Buoyed no doubt by a third of the constituency being aged 18-34, Labour came within 331 votes of an upset here in 2017. While polls show significant national swing against them since, gaining it is not beyond them, especially if the rise in youth registration translates into votes. Victory would still require tactical squeezing of the 40% that backed Remain here though, because Royston Smith has added 5,000 votes since losing his first bid for parliament in 2010.
Pudsey
Click here for latest live odds
A 4% swing brought Labour within 231 votes of a stunning upset in this market town last time. Pudsey became a bellweather marginal after the seventies but is now more Remain (51%) than most constituencies, especially in Yorkshire. Nevertheless victory would surely require a much better national performance for Labour than currently projected.
Hastings and Rye
Click here for latest live odds
Amber Rudd was the MP here and her unsuccessful pursuit of a different seat, before standing down, may suggest she didn't fancy the fight. Labour start a mere 346 behind after a 4.5% swing and their activists will have thrown plenty at this for two years. Another explanation could be that, in a 56% Leave seat, Rudd's Remain positioning alienated her from the Tory base.
Chipping Barnet
Click here for latest live odds
On paper, this is very winnable. Hard Brexiter Theresa Villiers has a majority of just 353 in a 59% Remain constituency. Those numbers don't explain, however, why Labour flopped badly in Barnet at the 2018 council elections, in stark contrast to the London-wide swing. Labour's anti-semitism crisis was the key and is even more so now. Several councillors and members have quit over the issue. It hasn't only alienated the Jewish population but also friends and neighbours who have become aware.
Thurrock
Click here for latest live odds
This 70% Leave seat was UKIP's top target in 2015 and they came within 2% of victory in a tight three-way race. Their candidate Tim Aker also scored 20% in 2017 despite the party being wiped out nationally. With no Akers or Brexit Party on the ticket this time, one must assume a bigger transfer to Tory incumbent Jackie Doyle-Price than Labour, who lost the last two elections by just 345 and 536 votes.
Preseli Pembrokeshire
Click here for latest live odds
Former Tory leadership candidate Stephen Crabb came within 314 votes of a very surprising defeat last time, thanks to an impressive marshalling of anti-Tory voters by Labour. They will need to do so again and improve further in Welsh polls to compete in a fundamentally Tory seat - 55/45 Leave, 39% over 55, 69% homeowners. Crabb won it in their 2005 national defeat and they are dominant at Assembly level.
Calder Valley
Click here for latest live odds
It required Labour's best performance since 1997 to get within 609 votes last time and they will need around 40% nationally to have a chance. Calder Valley is more Tory than the average seat - their vote held up well above national share in their opposition years and Craig Whittaker has risen with each term since elected in 2010. Comfortable hold.
Norwich North
Click here for latest live odds
The main two parties shared a remarkable 94% here last time, with Labour adding nearly 7,000 voters. The result depends which side better maintains their 2017 coalition, which of course strongly implies a Tory hold on current projections. The Brexit Party standing down in this 57% Leave seat probably helps Chloe Smith, as Labour seemed to take plenty from UKIP.
Broxtowe
Click here for latest live odds
This race is particularly fascinating, with Tory defector Anna Soubry making it a three-way race. Although her seat was 52-48 Leave, Soubry emerged as a leading Remain campaigner and is running as an Independent. Winning is a very big ask given both main parties are entrenched but whom she takes votes off will be critical. Hard to predict with any confidence.
Stoke-on-Trent South
Click here for latest live odds
Theresa May's failure to win a majority and Boris Johnson's path to doing so runs through Stoke-on-Trent - the most Brexit (71%) city in the land. The Tories took South, failed in North and Central but are expected to take at least the former this time. This one doesn't look under much threat, especially without longstanding Labour MP Rob Flello on the ticket.

For more tips and insight on the Election, check out the Politics...Only Bettor podcast, where Paul joins Betfair trader Joe Lee and The Sun on Sunday's political correspondent Ryan Sabey to discuss all the latest from the campaign trail and the Betfair markets
Follow Paul on Twitter and check out his website, Political Gambler.

Read past articles